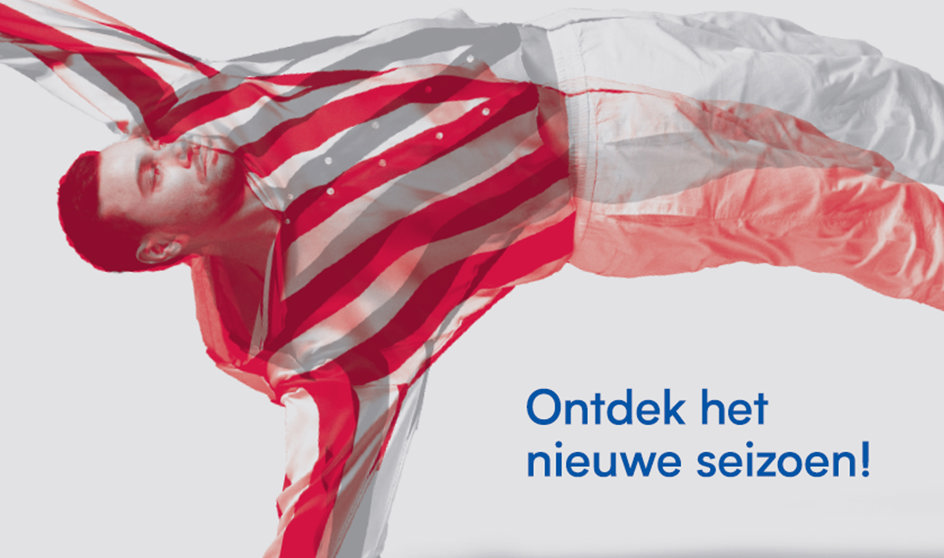 A new season on sale now!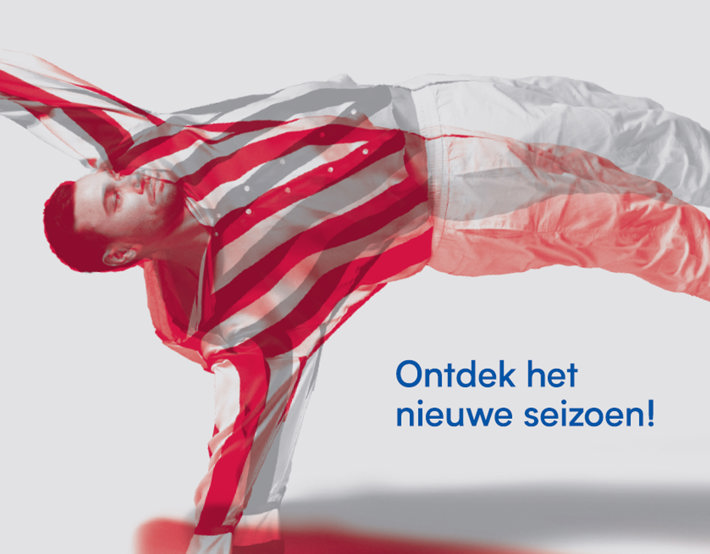 Summer is upon us, but we're already thinking about the fall: we kick off our new programme by then! The first half year of all new shows is online now and ticket sales have started. Early birds are rewarded: for a short amount of time we offer a discount on all shows.
We're in the last weeks of shows before we enter our summer hibernation. But coming September we're wide awake again: we'd like to welcome you for shows full of dance, music, circus and physical theatre, with curious makers, unusual collaborations and enough adventure to get you moving. We kick off September with Gnawa Festival and the collective of Lemma from Algeria, who perform traditional music from their region of Saoura. In October we welcome Dunja Jocic and her futuristic show The Previous Owner, wherein the brain of a dying man is uploaded to a brand new body.
An ode and a return
Choreographer and dancer Jan Martens will travel to Korzo in November to perform his amazing solo Elisabeth Gets Her Way, an ode to renowned composer Elisabeth Chojnacka. December is a month of reunion, since former in-house maker Antonin Comestaz returns to Korzo with the double-bill Antonin Comestaz: 10 years working as a choreographer. And always a guaranteed highlight: in January Musical Utopias presents exciting music for three days straight, with this years theme of Losing Control as departure point.
Korzo-productions
Since Korzo is also a creative producer, we'd like to highlight our own productions that tour the Netherlands or have its world premiere here at Korzo. In-house maker Astrid Boons presents her most ambitious work to date with Khôra, a piece about reclaiming humanity. December sees the return of our yearly event Here we live and now, with three talented choreographers performing new work. Junadry Leocaria and Richard Kofi premiered Mi Alma at CaDance and take their show on the road, just like in-house maker Antonin Rioche who'll perform his show Glitter again at various Dutch theatres.
Early bird
Ticket sales for the new season have started now. And early birds get the worm: for a limited time period there's a nice discount on most of the tickets. Have a great summer and we'll see you around this fall!.

Early Bird (limited amount)                € 12,50
Regular Rate                                       € 18,50
Young (13 - 29 years old)                   € 9,00 

We're celebrating 40 years of Korzo with a special programme
On Friday 23 February 2024, we're celebrating: it will be exactly forty years since cinema Corso was squatted and transformed into theatre Korzo. We celebrate the anniversary with the anniversary...
Read more

Interview: Jan Martens wants to make the unloved beloved
It may be the last time he has handled his body so 'violently'. It is physically challenging: dancing choreographies based on virtuoso harpsichord performances by harpsichordist Elisabeth Chojnacka....
Read more