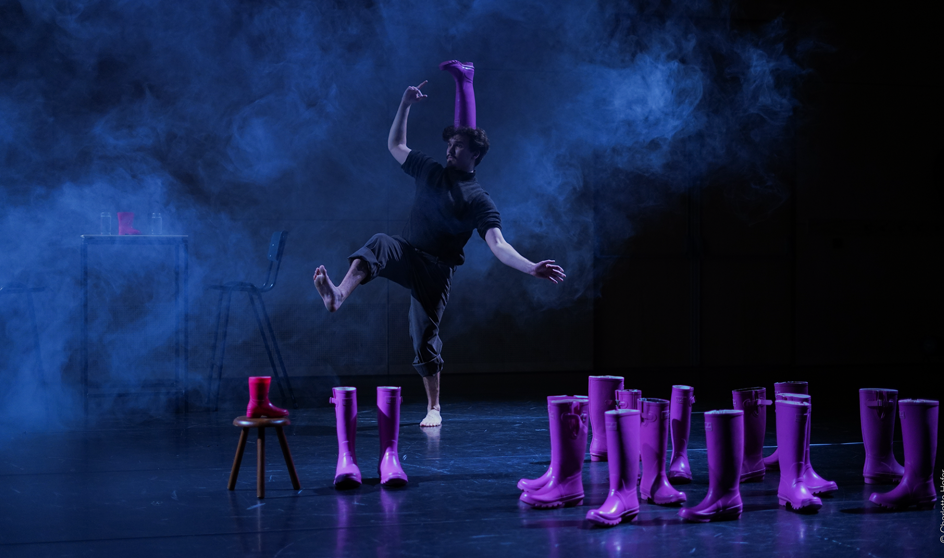 Interview: Harvey Cobb will do anything for a laugh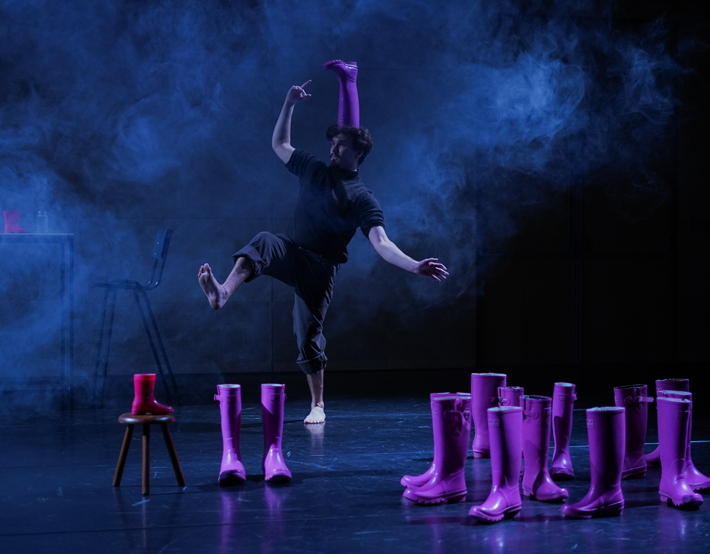 If we were to have a decibel metre in Korzo, it would break all records during a Harvey Cobb' show. The British circusmaker/comedian performs in Korzo two times the coming weeks, during Spotlight Festival and Cirque Mania. In Pink boots and an alcoholic sock puppet he'll do anything – literally anything – for a laugh.
Harvey grew up in a small village in the north of England and earned his stripes busking. A circus education brought him to Rotterdam. Since then, he has grown into one of the most interesting circus makers around, earning him the BNG Bank Circusprijs in the process. We wanted to know him better before he'll grace the stage of Korzo, so we asked him a couple of questions.
Hi Harvey! Circus and comedy merge perfectly together in your work. Why is humour so important to you?
'I think laughing is awesome, it's usually how I connect with people and for sure how I connect with my audience. I think if people are laughing, then they like you. And if they're laughing and they like you, then you can pretty much do whatever you want.'
Is that the thing you enjoy most during your shows, the audience laughing?
'I enjoy that I never quite know what's going to happen. But it can be a bit scary also. I have my show, but there's so much bouncing going on between me and the audience, that we can sort of go anywhere. It's nice to connect with the audience in that way. It keeps it interesting for me and then the audience get a show which is special to them.'
Coming September, you'll perform at both Spotlight Festival and Cirque Mania with Pink boots and an alcoholic sock puppet. Is this show also a mixture of comedy and circus?
'Yeah that's right. My show is very big and loud and silly, it's a lot of fun. It's a mix of comedy and circus, pink rain boot juggling to be precise. The show is sort of a character study into one man's desperation to be applauded. Someone doing absolutely everything they can think of to entertain and make people laugh. Which if you like, we could interpret as a reflection of my generation's need to be watched, or maybe it's a show about nothing and it's just some guy juggling beers and boots and telling stupid jokes. I'm not sure, but I like both.'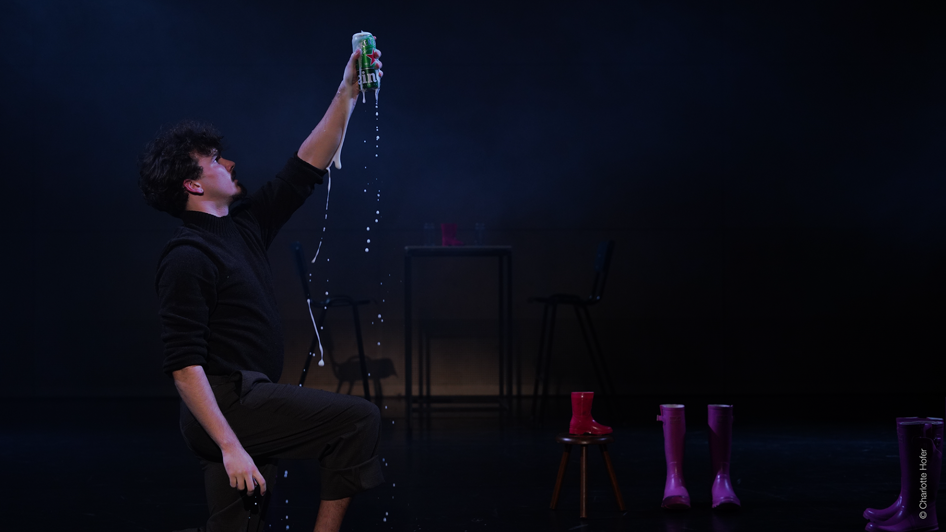 Cirque Mania features more adventurous circusmakers. The genre of circus is blossoming in the Netherlands. Is that something that you've been noticing as well and if yes, do you feel you're part of that new movement as well?
'I do feel like that's the case. I think every year I'm seeing more cool things happening and more interesting circus being made. I feel the rise of circus and the new movement you talk about is very much a collective effort. Lots of circus artists are making very original stuff and pushing their work in some super interesting direction. I'd say my direction is very loud and silly and theatrical, and some people are pushing to make things very visual and minimalistic, and some very skill based and some narrative lead and it's all awesome. I think it's making circus grow and that we're attracting new audiences with it. It's also making it more and more impossible to define what circus is, but who cares?'
Closing off: for people who've never seen a circus performance, why should they attend one?
'Well, because it's very good. This is where maybe it's tricky that's circus has no real definition anymore, but there's so many different types of circus shows that there will absolutely be something for you. If you're a fan of absurd comedy, or minimalistic theatre, or hip hop, or watercolours or if you want to watch a show where you can disappear into the darkness, or watch a show where you participate and shout stuff, or watch a show where you can walk around the performers as if you are in museum, then there will be a circus show for you. I don't think circus is broad, I think it's a very large collection of beautifully niche performances. So somewhere there is a circus show that will feel like it was made just for you. So go find it! It might be my show, please come and watch my show!'
See Harvey Cobb perform his Pink boots and an alcoholic sock puppet during Cirque Mania, Friday the 22nd of September or check him out during Spotlight Festival for a short preview on Saturday the 2nd of September. Check the rest of the Cirque Mania programme here.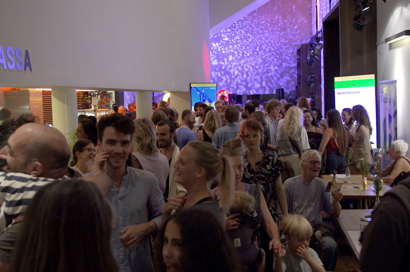 Free preview night during Spotlight Festival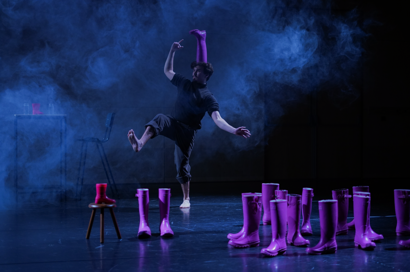 Harvey Cobb
Is it going terribly wrong or exactly to plan?

Enjoy Korzo-events for free: an overview
We all know that art costs money, but we also have some free events here at Korzo. Great if you want to get to know us or if you just want to take a peek.  In 2023, you can check out three programmes...
Read more

Gnawa Festival collects 10.000 euro for survivors Moroccan earthquake
Gnawa Festival took over The Hague for its yearly festival last weekend, but pure festival joy was overshadowed by the devastating earthquake in Morocco. The festival organization turned the festival...
Read more