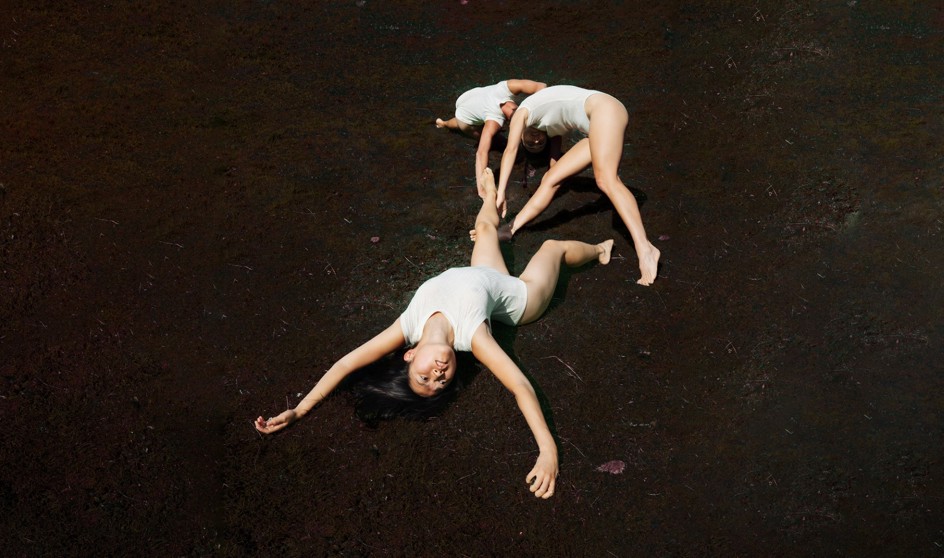 Interview: Astrid Boons wants you to not forget about your body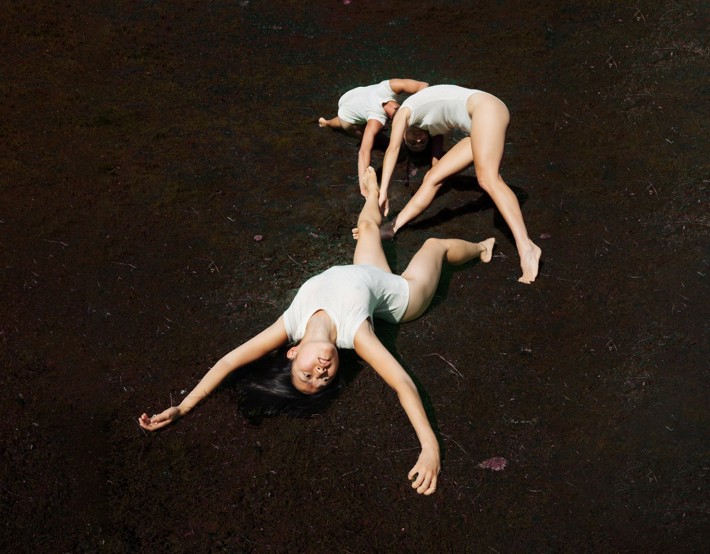 Technological innovation is not only positive. The possibilities seem endless, but they not always serve humanity. In Khôra, our in-house maker Astrid Boons tries to find out what impact that has on our shared feeling of being human. 'To me it seems that some people forget they have a body.'
Astrid has been an in-house maker at Korzo since 2016. She created pieces like Rhizoma, Vestige, Fields and Arise. In October, her newest work Khôra will premiere. This might be her most ambitious work yet, with five performers and a beautiful stage design. But what does Khôra mean and what does Astrid want to tell about being human? We asked her five questions.
Hi Astrid! In Khôra, you determine that we live in a world where technology has a grip on everyone. A world where there is less and less space for the human body. What makes this subject matter important to you and why did you create a piece around it?
'As a choreographer, I'm continuously exploring the essence of being human. Like deconstructing the elements that make us human and exploring the boundaries of what it means to be human. That's a central theme in my work so far. Nowadays, we live in a day and age where technology has an enormous impact on our being and our behaviour. It should make life easier, but it seems to take the upper hand. The impact on people isn't always positive.'
'During my research for Khôra, we researched how our lives and bodies would look like in a future where technology has taken over everything. The outcomes were quite interesting, but also quite negative. I found out that I'd also like to show the positive sides of the technological era. To me it's important to incorporate that, because I feel people sometimes forget they have a body. With Khôra, I want them to feel their bodies again and make them aware of the fact they have a body.'
Khôra is a philosophical term. How do you interpret the term in this work?
'I see Khôra as a place of possibility, where things are constantly changing and shifting. To me, Khôra is a counterreaction to the world we live in, but also a reflection of that same world. I present a parallel world in this piece where where we live and behave differently. Where we try to connect, but also a world where that parallel technological world has left deep scars in the five persona's.'
'In Khôra, these persona's are searching, trying to adapt, rediscover themselves. They're trying to find ways to connect with others, but also with the world and themselves. The work will be a series of attempts, where nothing ever settles, but everything exists within these parallel worlds.'
Khôra is an ambitious piece with five performers and an elaborate stage design. Do you feel like this is your most ambitious work to date?
'I've worked with large groups of performers before. But in this work a lot of elements come together that make it an ambitious whole. This is the first time I work with light designer and scenographer Zaza Dupont. She designed a set that seems desolate at first sight, but shows much more when you spend more time with it.'
'The music is composed once again by Miguelángel Clerc Parada, a collaboration I'm still very proud of. Eva Martinez is the dramaturg and really supports me in discovering and developing the dramaturgic structure. Then there's Bregje van Balen who designed the costumes and of course the five performers, Karolina Szymura, Spencer Dickhaus, Amy Josh, Matilde Tommasini and Lukas Karvelis. They all add their own fantastic and unique qualities to this work.'
Last question: what do you hope that the audience takes home?
'I hope people feel that they've been spending time in this parallel world during the runtime of Khôra. I hope they can embrace this ever changing and timeless world and give their own interpretation to it.'
Did this make you excited to experience Khôra yourself? The piece premieres Thursday the 26th of October here at Korzo and can also be seen Friday the 27th of October.

A Christmas miracle: a second ticket for free!
Arriving at the end of the year, our loyal visitors deserve a little Christmas present under the tree. Or call it a Christmas miracle: until the end of the year, you get the second ticket free for...
Read more

We're celebrating 40 years of Korzo with a special programme
On Friday 23 February 2024, we're celebrating: it will be exactly forty years since cinema Corso was squatted and transformed into theatre Korzo. We celebrate the anniversary with the anniversary...
Read more