As humans, we learn to strive for success and perfection. What does this drive for achievement do to us? The patterns we move in that lead to success bring satisfaction, but as soon as we fail to achieve it, we find it hard to accept. We are shaped by imposed structures.
In Work Line, Rutkay Özpinar brings to life this tension between our instinct and what we have been taught into a dynamic spectacle. Four dancers end up in a world where they are confronted with these imposed structures. How do they deal with this and what role does instinct play?
After the performance on Friday 20 January, an aftertalk will take place. Host Hasan Gök will lead the conversation.
Rutkay Özpinar (1991) from The Netherlands is a Dutch/Turkish choreographer and currently a house choreographer at Korzo in The Hague. Besides from being a dancer he keeps on pursuing his choreographic career which will become his full focus from next season on. In 2019 Rutkay started his research on Turkish folk dance and the goal of it was to let it influence his movement language. Throughout this journey he found his authenticity in his work where the different colours of contemporary dance, classical ballet, hip-hop and Turkish folk dance have blended into a colour. Rutkay's works are inspired by the essence of our existence that struggles to find rest in this world. Let it be loneliness, hedonism or the structured life we live in. There is always a restlesness within humans that inspire him to create with such subjects. Rather than expressing these subjects in a literal way Rutkay lets the cadance of the human body create shape to express these sensations.
| | |
| --- | --- |
| Choreography | Rutkay Özpinar |
| Dancers | Polina Mirovskaya, Richél Wieles, Jose (Kino) Luque, Clara Cafiero |
| Costumes | Annemarije van Harten |
| Music/producer | Rutger Muller |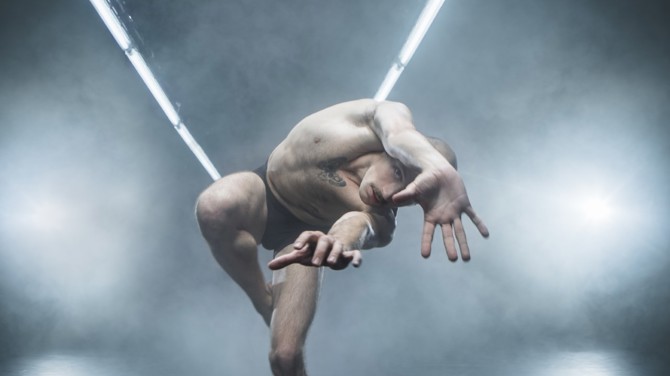 Work Line