As humans, we learn to strive for success and perfection. What does this drive for achievement do to us? The patterns we move in that lead to success bring satisfaction, but as soon as we fail to achieve it, we find it hard to accept. We are shaped by imposed structures.
In Work Line, Rutkay Özpinar brings to life this tension between our instinct and what we have been taught into a dynamic spectacle. Four dancers end up in a world where they are confronted with these imposed structures. How do they deal with this and what role does instinct play?
Rutkay Özpinar (1991) from The Netherlands is a Dutch/Turkish choreographer and currently a house choreographer at Korzo in The Hague. Besides from being a dancer he keeps on pursuing his choreographic career which will become his full focus from next season on.

In 2019 Rutkay started his research on Turkish folk dance and the goal of it was to let it influence his movement language. Throughout this journey he found his authenticity in his work where the different colours of contemporary dance, classical ballet, hip-hop and Turkish folk dance have blended into a colour.

Rutkay's works are inspired by the essence of our existence that struggles to find rest in this world. Let it be loneliness, hedonism or the structured life we live in.
There is always a restlesness within humans that inspire him to create with such subjects. Rather than expressing these subjects in a literal way Rutkay lets the cadance of the human body create shape to express these sensations.
Photocredit: Gerrit Scheurs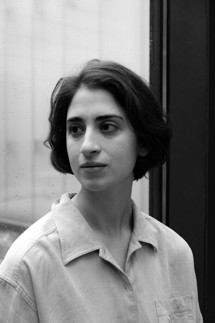 Clara graduated at "Teatro Carcano" in Milan/Italy and the "Ecole National Superieure de Danse" in Marseille/France. She was a part of the company "Dantzaz" in the Basque Country/Spain.
Previously she also performed in Korzo productions with Rutkay Ozpinar and La Biennale di Venezia under the Direction of Marie Chuinard in collaborations with Forsythe Dancers. Clara joined the Ballet National de Marseille under the direction of Emio Greco/ Peter Scholten. Until last season she was part of the Gaertnerplatz Theater's ensamble in Munich.
Photocredit: Polina Mirovskaya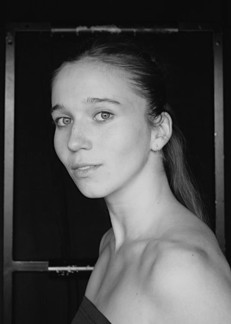 Polina Mirovskaya is a dance artist currently based in Amsterdam, Netherlands.

Born in Russia, she began her career studying Folk Dance and Dance Pedagogy at the Moscow College of the Arts and completed her education in Contemporary Dance at Codarts Rotterdam. As a part of Codarts Dance she performed works by Nacho Duato, Emio Greco, Wayne McGregor and Andonis Foniadakis. She was also part of a new creation by Lucinda Childs "Big Idea #01" in Rotterdam.
In the season 2020-2021, Polina joined LeineRoebana Dance Company and performed in the productions The Greenhouse Dances and Lost Intimacy. In the season 2021-2022 as a core collaborator and a performer Polina was part of the 2021 Prix de Rome award winning work by Alexis Blake, rock to jolt [ ] stagger to ash.She also worked closely with a choreographer and director Emma Evelien and joined an emerging choreographer Sara Europaeus in a creation process of "Sundowning".
After a duet creation of "Is it good enough?" together with Rutkay Ozpinar for Nederlands Fotomuseum, Polina was invited to be part of Rutkay's new creation "Work Line" at Korzo Theater in the Haag.
Photocredit: Jésula Toussaint Visser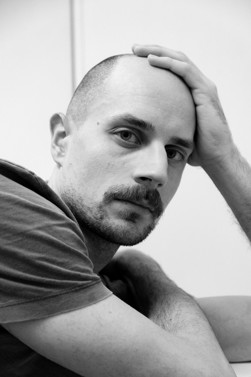 Richèl Wieles did his classical dance education in the Royal Conservatoire in The Hague where he graduated in 2011. After which he performed principle and solist roles in classical companies such as the Slovenian National Ballet and Ballet Ireland.

He has also danced contemporary repertoire in NDT2, Tanz Luzerner Theater and Opera Ballet Vlaanderen and since 2020 he has become a freelance artist and assistant.

In the past he has performed works by Jiri Kylian, Marco Goecke, Sharon Eyal, Johan Inger, Idan Sharabi, David Dawson, Akram Khan, Paul Lightfoot & Sol Leon among many others.

Richèl has been a teacher in summer courses in Italy, Montenegro, Ljubljana and Korea.
Photocredit: Polina Mirovskaya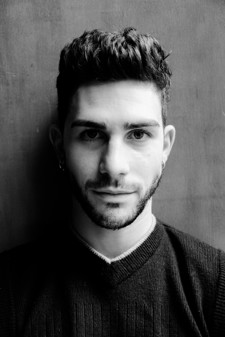 Originally from Córdoba, Spain, Kino Luque developed his professional studies in classical dance at the Conservatories of Córdoba and Málaga where he graduated in 2017. 
Finalist of an important TV dance contests in 2018, continuing his studies in contemporary dance and musical Jazz in Madrid, with their practices in the 180° dance laboratory. 
His professional works have been for different dance companies and projects for show companies around Spain until in 2020 he began to develop his international career in Germany, working for the Theater Nordhausen for two seasons. 
He currently works as a freelance professional dancer, and doing his own creative and educational projects. between Germany, the Netherlands and Spain.
Photocredit: Polina Mirovskaya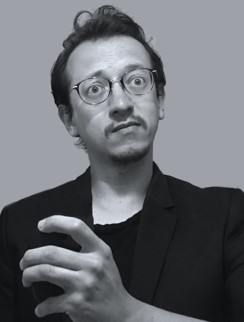 I am fascinated by mysticism, the power of music to sound simultaneously meditative and uncanny. In it, I try to discover the beauty and dark energy that lie at the intersection of tranquility and friction. I am constantly exploring spiritual elements found in avant-classical music, non-Western traditions and club music.
How can we implement forms of mysticism in our hectic times, and discover catharsis in them? I often start with nature: the organic intricacies of timbre, the imperfections of improvisation, and our ancient fascination with (cavernous) reverb.
In my search for spiritual sound, I want to transcend drama and emotion, to reach further, to the roots of inner consciousness and outer space. What are the roots of music, and how can we continue to rediscover them?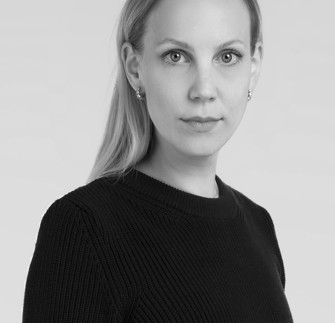 Annemarije van Harten is an interdisciplinary costume and fashion designer located in The Hague, The Netherlands.
Driven by a love for shape, texture and movement, she creates stage costumes with a classic, yet modern twist. Emphasizing simplicity, understated elegance and strong, yet fluid silhouettes. 
In her atelier Annemarije to opens her doors to interdisciplinary collaborations in the fields of the arts, photography and dancetheater with internationally renowned choreographers and performing artists. 
Through her costumes she aims to create an extension of the wearer's unique beauty and personal artistry. 
Photocredit: Karel Sanders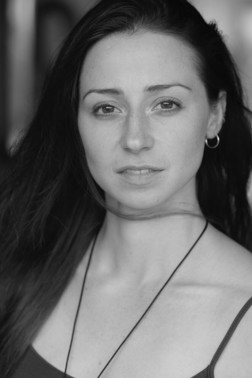 Christie Partelow, born and raised in New York, is currently a freelance performing artist based in the Netherlands, previously with Netherlands Dans Theatre ('17-'19). In addition to performing, Christie choreographs for stage and film, creates installation work, and is using her spoken word in all.
Christie danced with Les Grands Ballets Canadiens ('13-'17), in various lead roles of Jean Christophe Maillot, Christian Spuck, Ohad Naharin, Mats Ek, Jiri Kylian, etc. Prior she toured internationally with 'West Side Story' as Anybodys, was a member of Complexions Contemporary Ballet and an apprentice for North Carolina Dance Theatre and Chautauqua Ballet. 
Ms. Partelow teaches classical ballet as well as contemporary, improvisation and choreographic workshops for professional dance companies and training programs, as well as privately. She is also a Mat and Machinery Pilates instructor and has served as Artistic Partner at an up and coming multi disciplinary artistic space called De Studio Rotterdam. 
| | |
| --- | --- |
| Choreography | Rutkay Özpinar |
| Dancers | Polina Mirovskaya, Richél Wieles, Jose (Kino) Luque, Clara Cafiero |
| Costumes | Annemarije van Harten |
| Music/producer | Rutger Muller |
| Fitting advise costumes | Marie-Anne van Eijk & Zosia Trebacz |
| Lighting Design | Sanne Rosbag |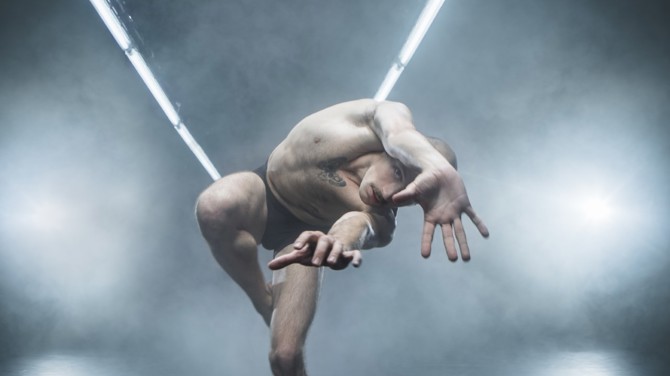 Work Line