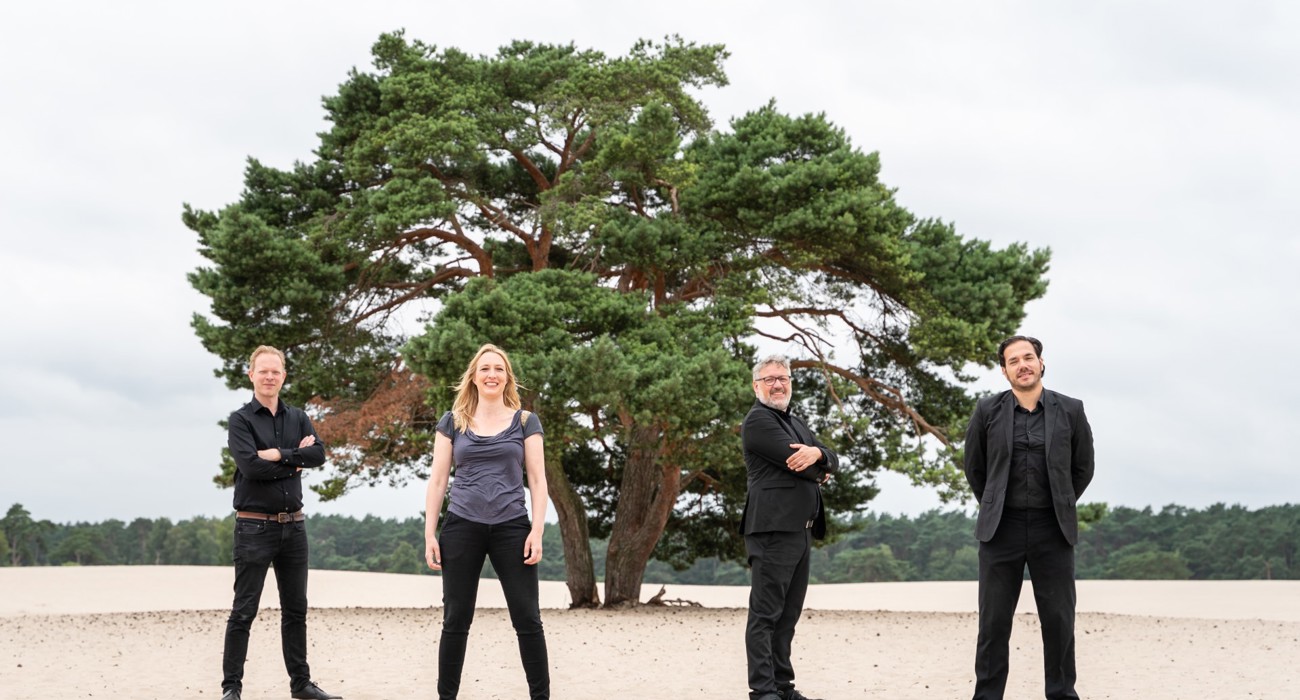 | | |
| --- | --- |
| Organiser | Matangi Quartet |
| Duration | 105 min |
A piece of music that gives you goose bumps, that one painting that makes you stand stock-still in a museum, a dance performance that moves you, that movie that won't let you go. Art can unsettle, challenge, move. But what makes art good, exceptional, special? When does it touch you?
This concert is an Upbeat, or a musical prelude to the Matangi Quartet's (Un)heard Music Festival on 11 and 12 March 2023 in Korzo.
Music that touches you is often music that overwhelms you, in an unguarded moment. Or music that is completely unfamiliar and surprises you. With the (Un)heard Music Festival, the Matangi Quartet wants to achieve exactly that. Here, works are put in the spotlight that do not get the attention they deserve and are therefore rarely or never heard on the Dutch concert stage. But in addition, works that are related to these unheard works and are, in fact, well-known. The aim of the festival is to touch art-loving audiences and traditional music lovers of all ages with new, unknown music and different art forms.
During the (Un)heard Music Festival on 11 and 12 March 2023, New Zealand's John Psathas will be composer in residence. John Psathas is known, among other things, for the opening ceremony of the 2004 Athens Olympics. Because of his Greek background, his music is an interesting fusion of European traditions, folk music from both continents and influences from jazz and pop music.
With musical performances of his unparalleled diversity of sounds and rhythms, audiences will be surprised and overwhelmed. A wide-ranging fringe programming that includes a conversation with audience and composer, a sound bar in Korzo's bar, a film in Club Korzo and a fun pub quiz will make it a cohesive festival centred on the music of the 'unheard' John Psathas.
During Upbeat on 9 December, several works by New Zealand composer John Psathas, Australian composer Kate Moore and Dutch percussionist Helmer Bijl will be heard.
| | |
| --- | --- |
| John Psathas | Abhisheka (string quartet) |
| John Psathas | Halo (cello, piano, electronics) |
| Kate Moore  | For Matangi (string quartet) |
| Peter Sculthorpe | Earth Cry (string quartet, didgeridoo) |
| - Break - |   |
| John Psathas  | Gyftiko (solo violin) |
| Helmer Bijl  | Phantasmata (percussion ensemble) |
| John Psathas  | Cloud Folk (percussion ensemble) |
In cooperation with Matangi Quartet, Suol Percussion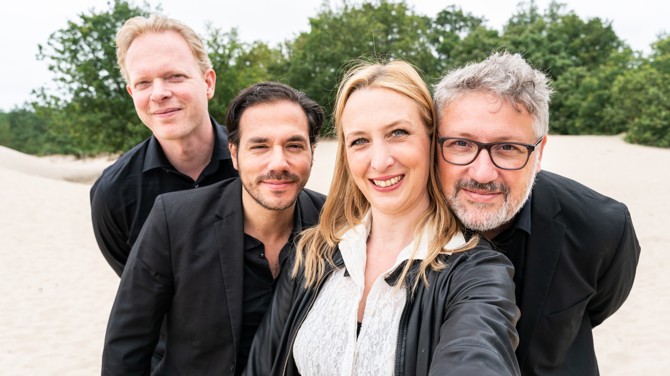 Upbeat (Un)heard Music Festival 2023 ft. John Psathas