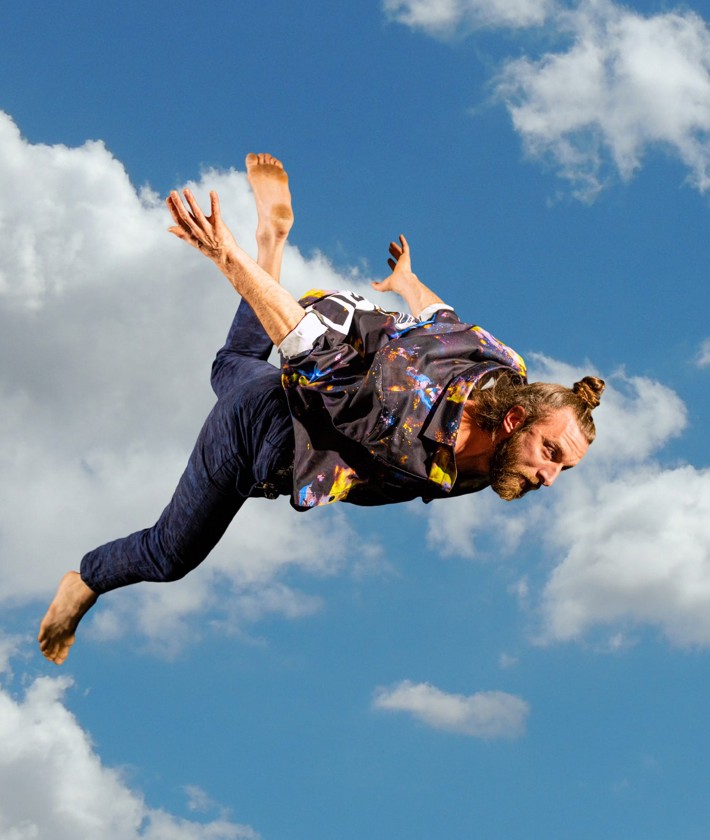 An ode to the unknown and unfinished, to becoming and to what has not yet been decided.  
Unfortunately, due to the new Covid safety measures this program is cancelled. Ticketholders will we contacted via mail. You can also return the tickets yourself. Read more here on how to do that.
Everything is constantly moving. Nothing ever stays the same, even if the slightest change remains invisible. We cannot stop time. Oftentimes the hours slip away from us, yet seem elastic during other moments. We are afraid to lose time. But does time move forward? Do hours exist outside of ourselves?
With The Future is not what it used to be choreographer Pia Meuthen and her performers have created a physical and sensory performance about the mystery of time. They demonstrate the desire of man to create cohesion in a fragmented world, to not lose grip over the past, to gain control over the future and be swept away in the moment.
Floating objects form a surrealist and poetical universe. The performers balance, high in the sky, on crumbled fragments solidified through time. Above the gaping abyss they unravel the coherence between time and gravity. They move through a vacuum without any support. Abandoning all certainty, they embrace taking risks while playing with our perception of time.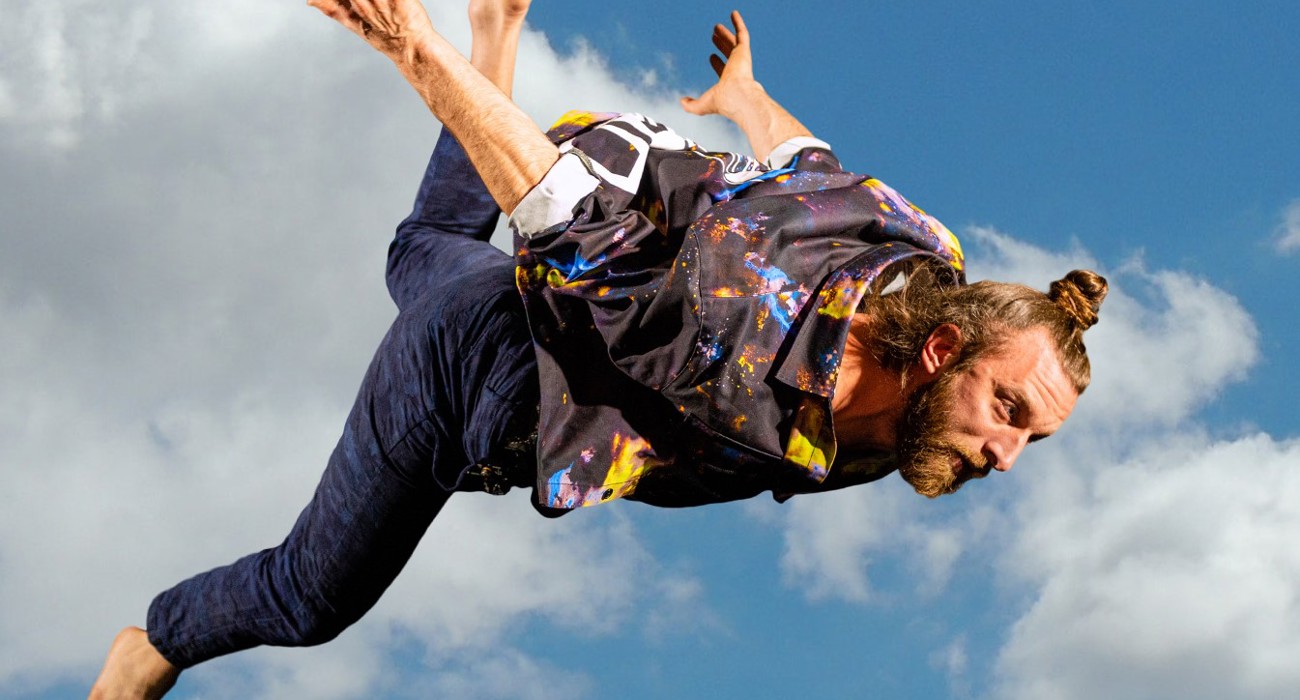 © Rob Hogeslag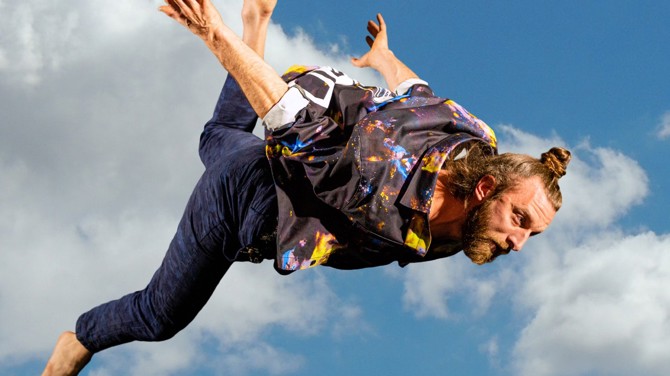 © Rob Hogeslag
The Future is not what it used to be