A foursome of acrobats perform high artistry as the stage slowly fills with water...
Surface is a physical piece guided by the laws of water. What happens when you have acrobats moving on a floor that gets wetter and wetter, and slippery? The water sets the group in motion. Their grip disappears. But where does the balance lie? Familiar Faces explores the limits of the impossible.
This performance is an examination of how we as humans relate to nature. Man as something that shapes his environment. Nature as a house that provides shelter and possibilities. 
Passe-partout
Would you like to visit all the perfomances during the festival? Buy your Cirque Mania #15 passe-partout below.
Tip
Feel like moving? Join our Intensive Circus Special on Saturday and Sunday during Cirque Mania, given by Hendrik van Maele and Melody Nolan. Click here for more information and tickets!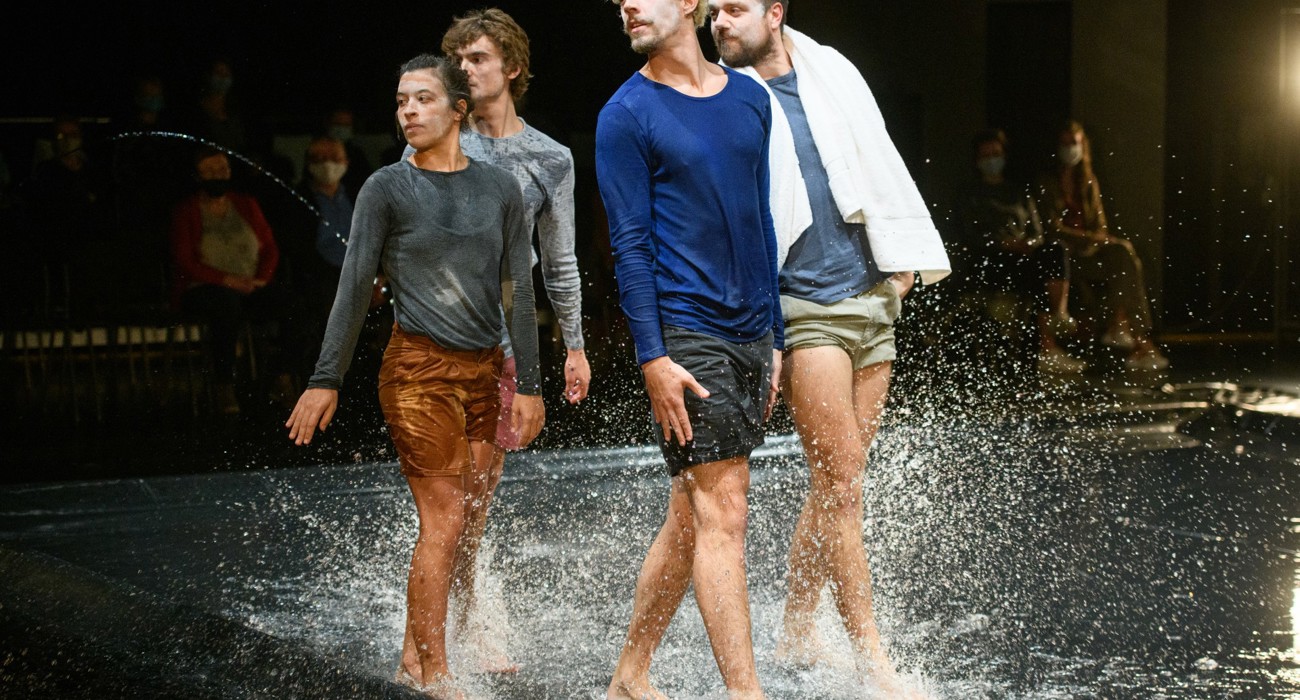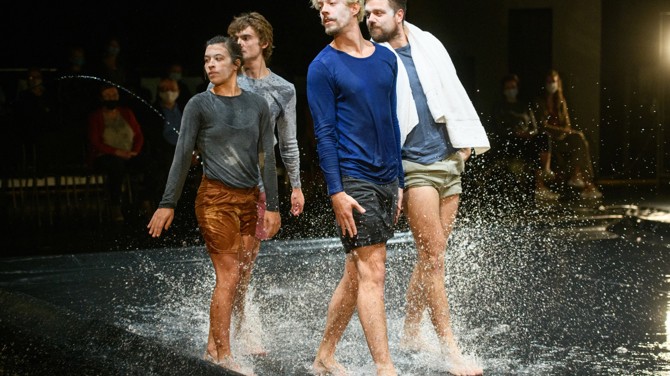 Cirque Mania #16: Surface