Enter a dream world full of hip-hop styles.
Sleep can lead to great stories, in dreamland fantasy gets a free hand. Using hip-hop dance styles such as popping, waving tutting and robotics, the dancers create a new world of illusion.  Sribi Switi (Surinamese for 'sleep tight') offers a nightly journey into the land of imagination, where characters turn into characters you can only dream of.
Sribi Switi is a Surinamese adaptation of the successful French children's show "A Deux Mains" by Nabil Ouelhadj (Compagnie Racines Carrées). Marengo and Ouelhadj already worked closely together during Mind Ur Step and are joining forces again for this remake.
Rotterdam hip-hop and Lloyd Marengo are inextricably linked. After years of working as a dancer, choreographer and coach, it was time for his own Company in 2019. Lloydscompany connects hip hop and theater. We create dance performances and mentor the next generation of creators.
As a young boy, Lloyd came into contact with breakdance in the early 1980s. In 2002 Lloyd was a co-founder of the Hiphophuis. From 1999 Marengo broadened his dance horizons and danced with the Scapino Ballet and Conny Jansen. In 2004 Lloyd had his first opportunity to showcase his talent as a choreographer with the performance French Connection. After this, he and Don't Hit Mama made two performances with b-boys who belong to the world top: the duet Tag and Father Father. Father Father was the first Dutch performance to be presented at the Breakin' Convention in London, the world's most famous festival for hip hop dance in the theater. This was followed by the performances Loud!, Mind Ur Step (with Nabil Ouelhadj and Kader Attou) and Lloyd was choreographer of B-Boy (Maas Theater and Dance) in 2019.
Lloyd has the remarkable gift of transforming the powerful and fast-paced dance language of b-boys into a highly controlled and vulnerable dance theater form. A seasoned b-boy and popper, Lloyd experiments with these styles with a striking penchant for precision and control. He dissects breakdance without making it artificial, resulting in power and intimacy.
| | |
| --- | --- |
| Concept & choreography | Lloyd Marengo, Nabil Ouelhadj |
Festival De Betovering
This performance is part of Festival De Betovering. See the full programme on the website of De Betovering.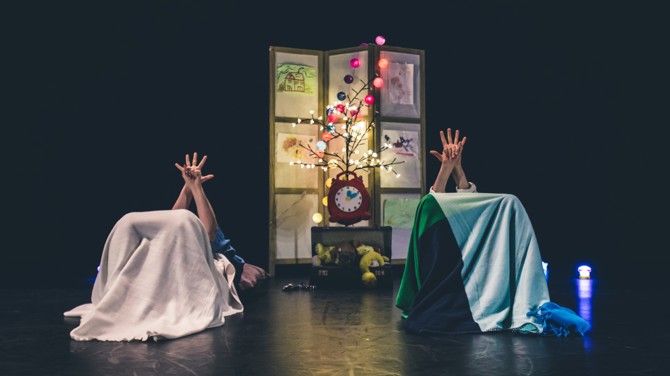 De Betovering: Sribi Switi