Ensemble Resilience's sound world moves on the thin line between acoustic and electronic music.
Similarly, this concert program explores the variety of relationships, connections and interactions that take place in the shared space of our analog and digital reality - between "man and machine. 
From man to machine to machine to man 
Bill Dougherty: Dialogues at a Distance 
Ensemble Resilience, like the rest of the world, worked from home during the pandemic. Our second-hand communication from screen to screen with Bill Dougherty (USA) eventually inspired his piece "Dialogues a distance," in which he transformed fragments of our virtual conversations into a sonic mirror of the ensemble itself, creating a personal, yet witty and almost sarcastic commentary on our current, highly digitized world. 
Man versus machine 
Jasna Veličković: Adaptation 
Jasna Veličković adapts the ensemble's setting and introduces an unexpected new tool: charging adapters. Plugged in, they emit a gentle hum when amplified by a set of magnetic coils. The music highlights the sound of forgotten junk, electronic gadget thrash, and prompts us to ask different questions: Are we paying enough attention to what is happening to our physical world, to our humanity, as our lives become easier and more automated? Are we connecting or disconnecting? Does our technology adapt to us or do we adapt to our technology? 
The human in the world of the machine 
Mads Emil Dryer: Miniature 5 worldpremiere 
The piece Miniature 5 is part of a series in which the composer explores techniques for implementing electronic sound within an acoustic framework. Using audio exciters mounted on the surfaces of acoustic instruments, digital sound from player-controlled keyboards is transmitted through the sound bodies of the instruments. This technique is the basis for blurring the boundaries between the acoustic and electronic domains. The underlying goal is the construction of instrumental hybrids and full integration of otherwise separate sound sources. 
01101000 01110101 01101101 01100001 01101110 
Boris Bezemer: [Title TBA] worldpremiere 
Like a series of numbers appearing in rapid succession in a binary code, the compact and impactful movements in Boris Bezemer's new piece consist of vivid, tantalizing musical mechanics. A handful of such short movements or images coalesce into one larger landscape: into an entire composition, a message from composer to audience. 
This concert is part of Festival Dag in de Branding
During this festival the theatres, the Residentie Orkest and various ensembles will introduce you to the latest music. Three times a year they organize a festival full of discoveries at different locations in The Hague. Today's makers are central. Meet the composers and chat with the musicians. What fascinates them and how is that reflected in their work? Read more about the complete program of March 4 on www.dagindebranding.nl/en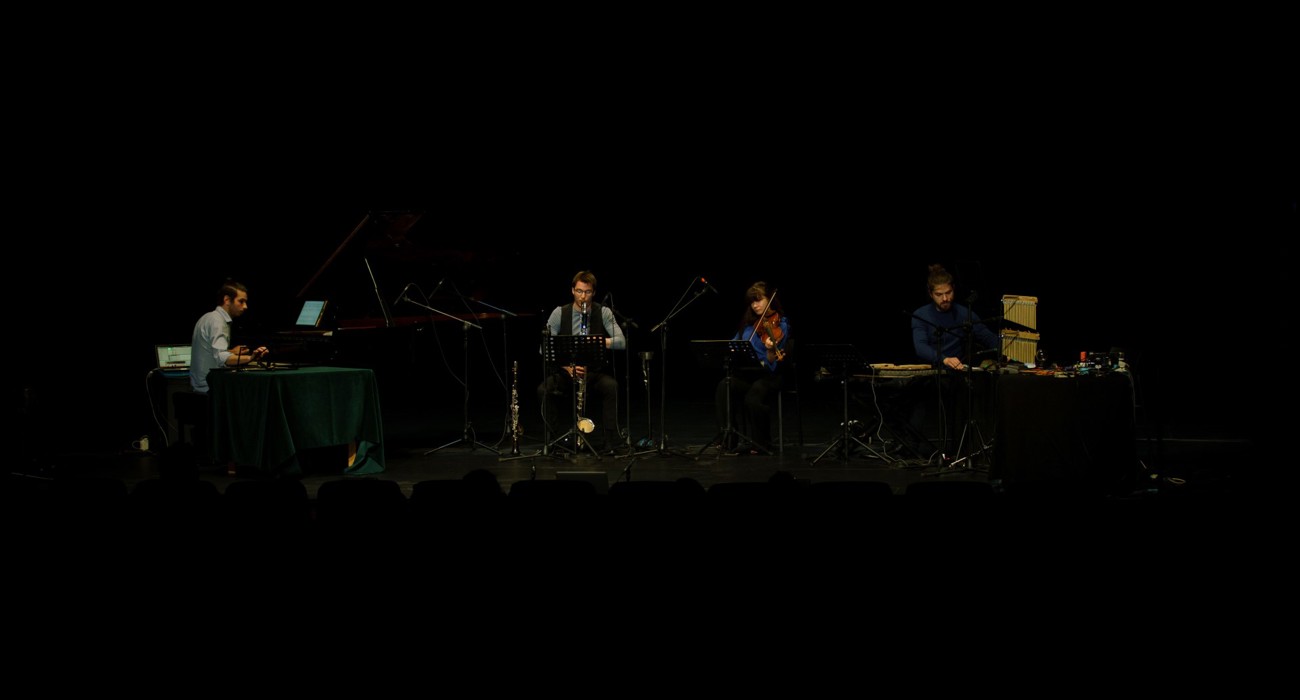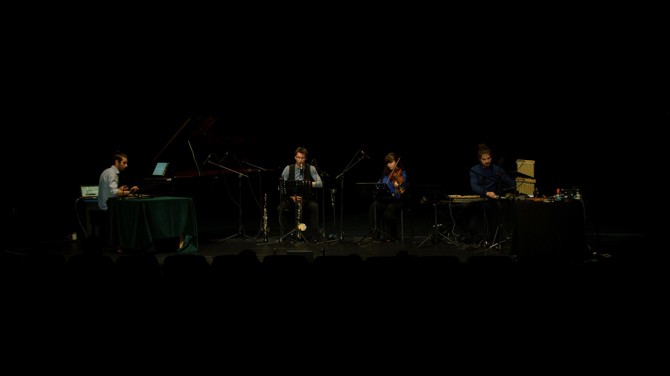 Festival Dag in de Branding: Space Between