How do you resist the fleeting and the transitory? 
In Ohm, by the renowned choreographer Ann van den Broek, the focus is on the concept of resistance. You see bodies in resistance and bodies in submission. She strips her work of incidental emotions to get to the essence. This urgent style keeps the sense of resistance tangible in the here and now. Ohm  feels like an endless tunnel. An engaged, and ultimately a devastating sketch. Ohm is an adaptation of Mijn Solo voor Marie (Vernietigd) by Marc Vanrunxt from 1997. A Belgian maker with a distinct personal style who has, since the 80's, left his mark on the dance and performance scene. Niek Kortekaas designed the sets inspired by the original. Arne van Dongen composed new music and Bernie van Velzen made the lighting design. 
| | |
| --- | --- |
| choreography | Ann Van den Broek |
| Performers | Jean - Gabriel Maury, Carla Guerra, Kamil Pilarski, Isaiah Selleslagh, Karolina Krynicka |
| Soundperformance staalplaat  | Ann Van den Broek / Karolina Krynicka |
| music | Arne Van Dongen |
| stage image | Niek Kortekaas |
| light design | Bernie van Velzen |
| styling |  Ann Van den Broek |
| première  | 26 maart 2010, De Brakke Grond, Amsterdam (NL) |
| Ohm is a production of | WArd/waRD (NL/BE), commissioned by and in co-production with COVER #2. With thanks to wpZimmer (BE), Kunst/Werk (BE), Marc Vanrunxt and Marie De Corte. |
"Ohm is a fascinating war of attrition. The amplified sound of pounded metal evokes memories of industrial concerts in squats, sometime in the 1980s. The angry looks and dark makeup of the dancers also contribute to an atmosphere of doom and nihilism."
— Parool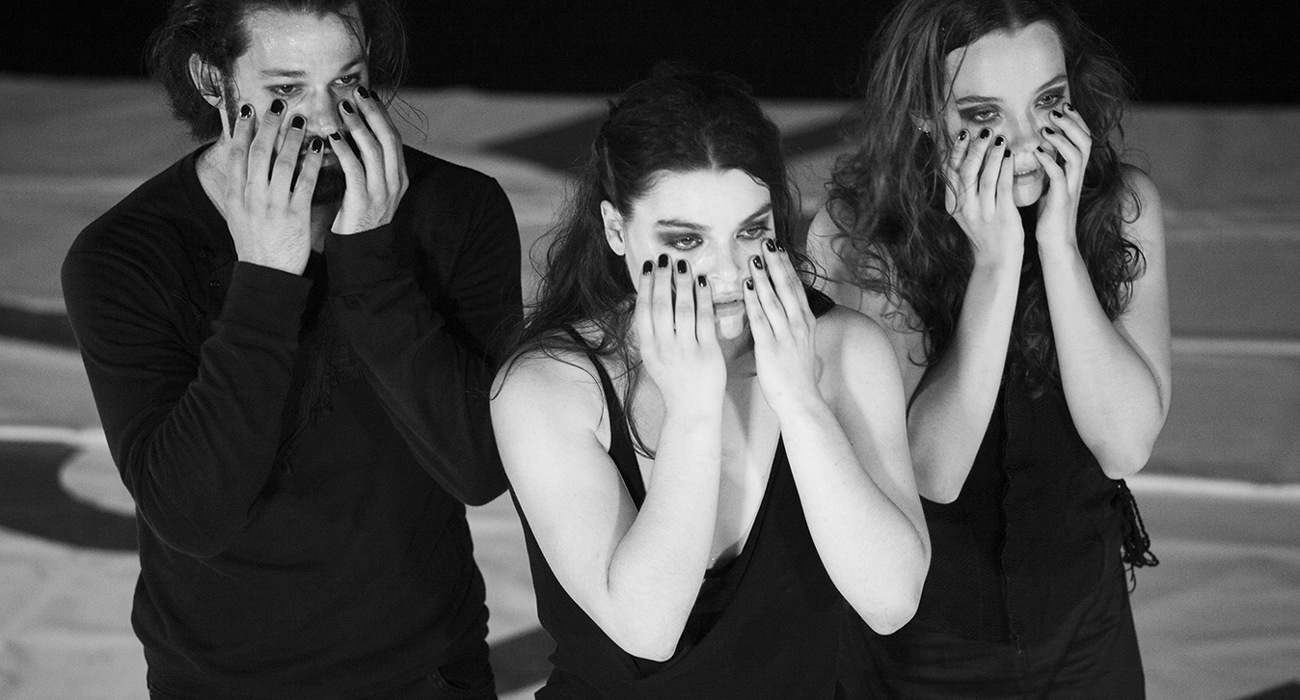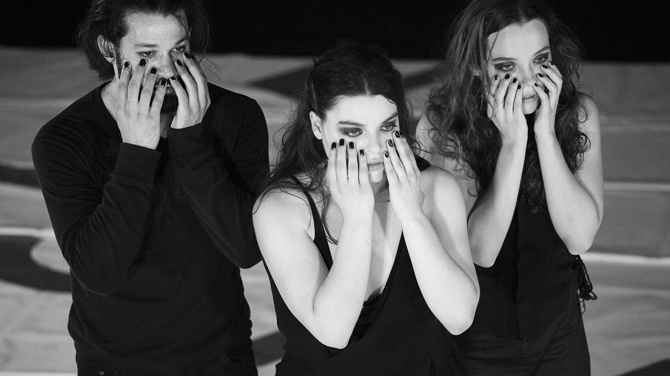 Ohm