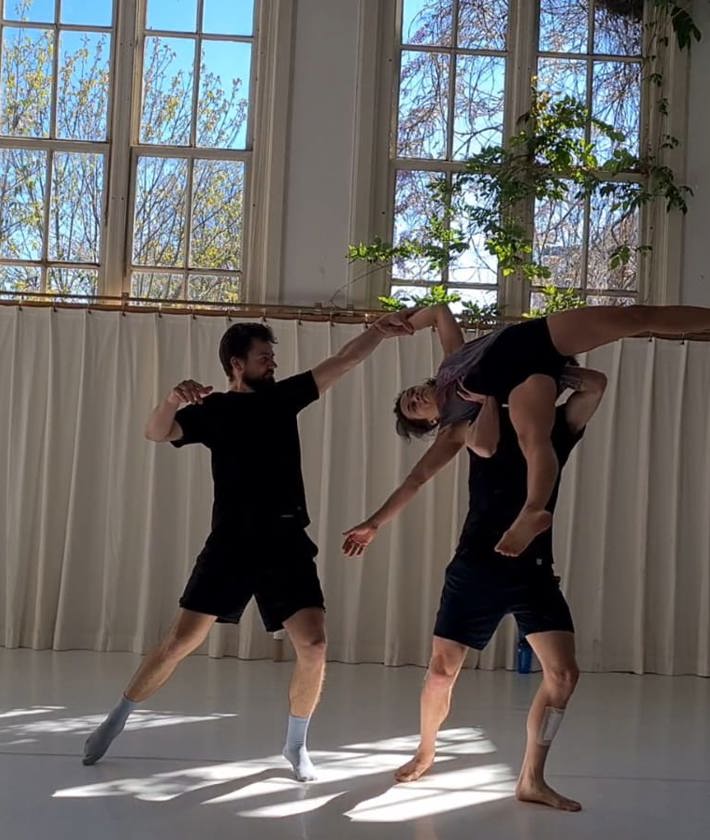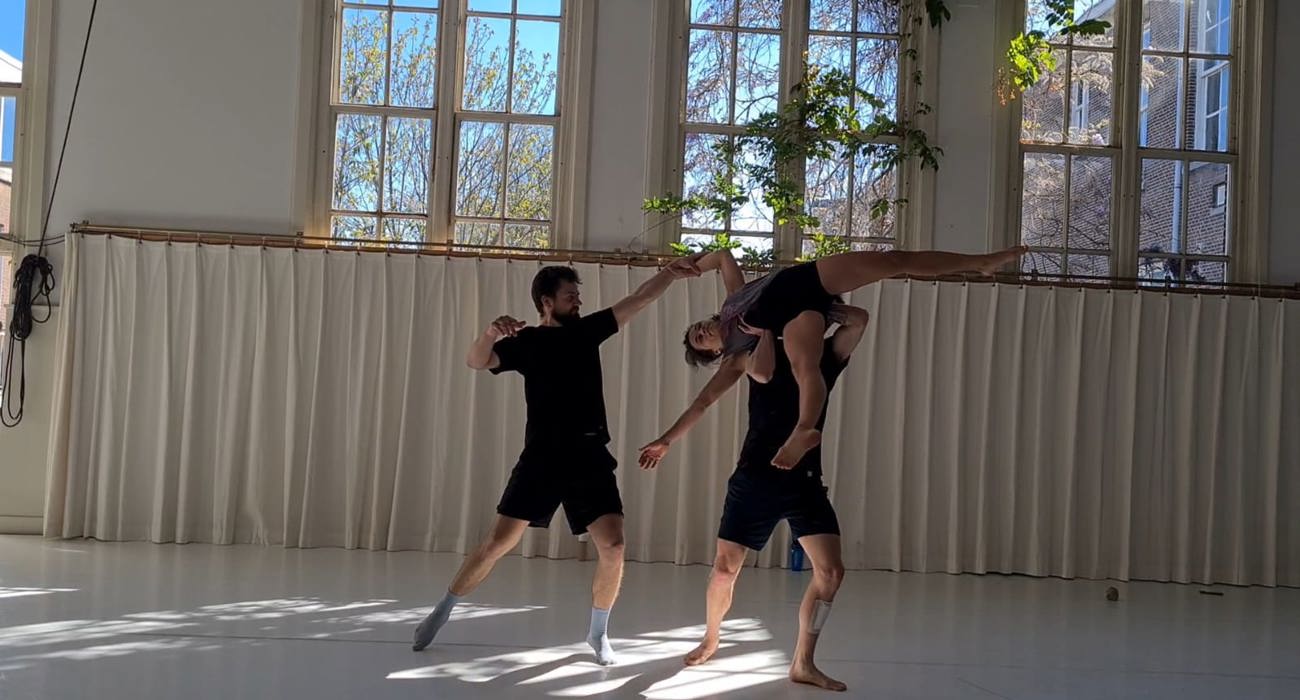 Unfortunately, the Movement-LAB on Sunday 24 December will not be taking place. Ticket holders will be contacted,
How do we come up with new ideas? 
Marta & Kim are a duo that combines circus and dance in their work. Next to their work as performers and makers, they work on the Movement-LAB: a place where professionals from different art forms come together to share their creative process. The Movement-LAB is a laboratorium wherin movement is researched, somewhere in between circus and dance.
During Cirque Mania on the 24th of September, Marta & Kim throw a Movement-LAB especially for creators in the age from 15 to 25 years old. This Movement-LAB offers young makers the opportunity to research, experiment and share creative processes with each other, under the guidance of Marta & Kim.
Are you curious and do you get excited by the prospect of developing new ideas with fellow young creators? Do you want to know how a creative process is born and evolves? Do you feel like experimenting and researching? Register for the Movement-LAB on Sunday the 24th of September and join us for an afternoon full of discoveries.
Marta and Kim are a Dutch/Norwegian duo, combining circus and dance into their performances. They are interested in human connection, which is the base for their partnering work. Body language is cultural, but also highly universal. Coming from different backgrounds allows them to see what they do through a different lens and search for universal meaning. Marta and Kim search for simple physical metaphors and elaborate within them, creating accessible images with a sense of detail. Playing with seemingly impossible figures that speak to the imagination, while staying in touch with the fragility of being human.    
Marta Alstadsæter (NO, 1990) and Kim-Jomi Fischer (NL, 1985) are working together as performers and makers since 2016. Kim is educated as a dancer at Codarts University for the Arts. Since 2011 he has been performing with various companies (DV8, Ann vd Broek, Ivan Perez, Panama Pictures, Arch8). Marta graduated from the Codarts Circus department in 2016, and besides working for other companies (Arch8, Het Houten Huis, Cie Woest) Marta and Kim have been busy creating their own work.   
Since 2017 they have been in collaboration with Dansateliers in Rotterdam, while also maintaining connections in the North of Norway through Dansearena Nord and the Arctic Arts Festival. Their performance ENGEL won the BNG Bank Dansprijs 2018, and got selected for Aerowaves Twenty19. It has performed more then 70 times all around the world. Marta and Kim also got nominated for the Price of the Nederlandse Dansdagen 2019, and got selected for a Nieuwe Makers Regeling trajectory 2020-2022 together with partners Festival Circolo and Dansateliers.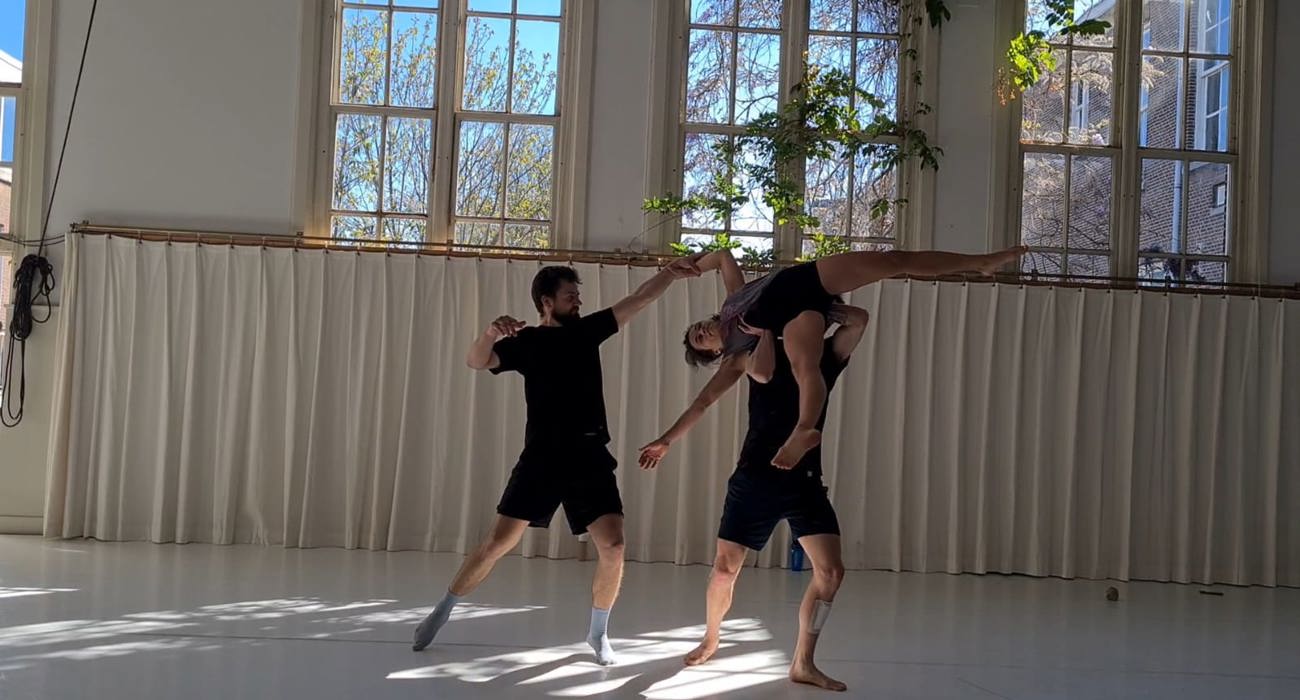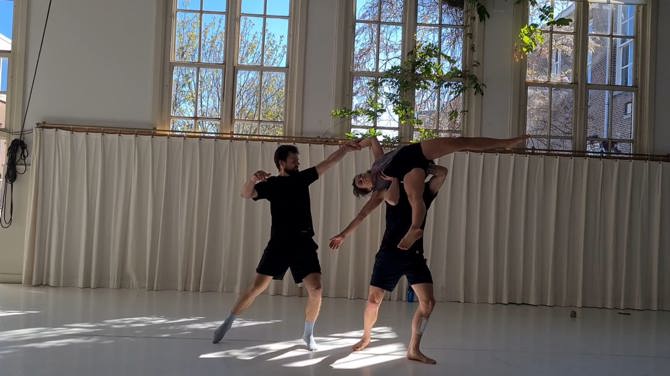 Cirque Mania #17: Movement LAB