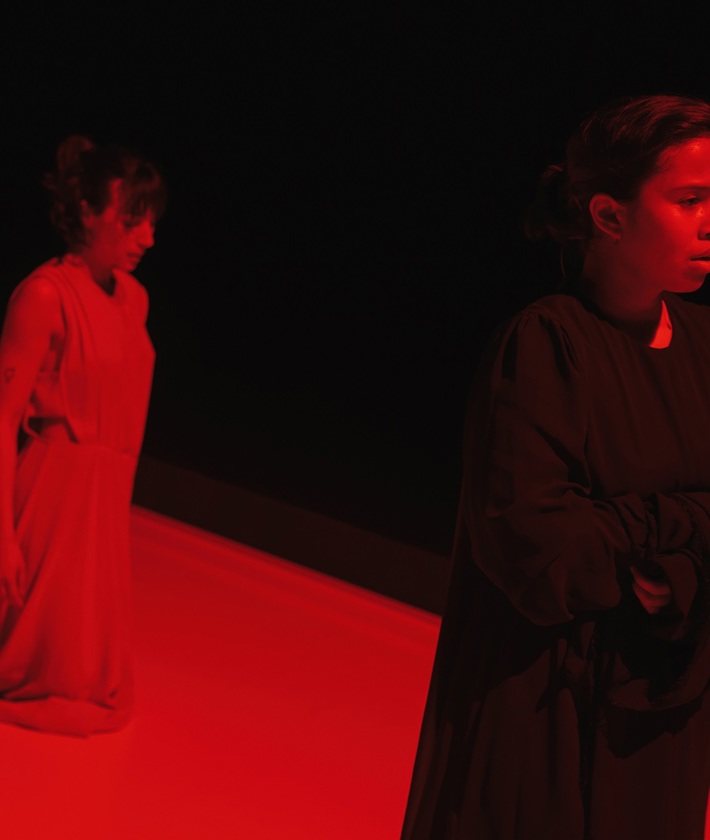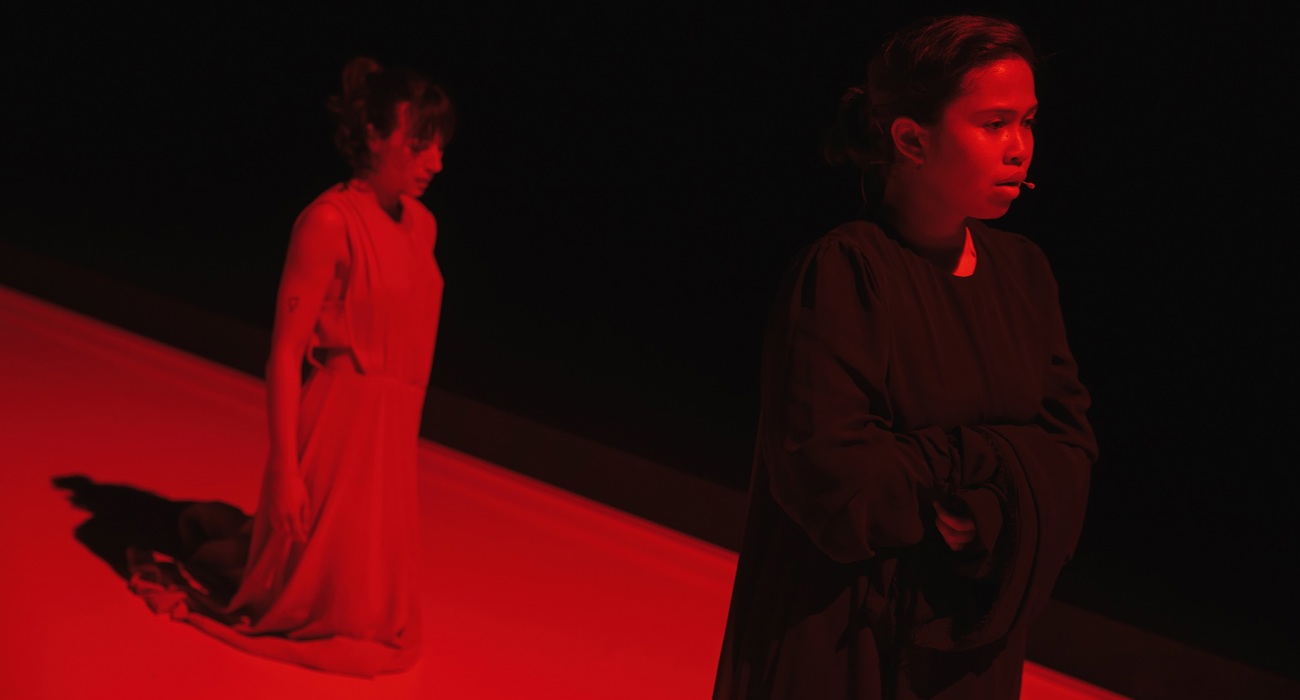 A penetrating portret of a woman who feels homeless in a world she thought she knew.
After a sudden loss, the Indonesian K. feels she is slowly drowning in her own head. Why does everyone look at her that way? She goes out less and less and she holds her sadness in. Only in her room do pictures come to mind of her youth on Java. In her memory she digs for traces, of her origin and of the distance she has travelled. She goes in search of answers, to a place where she can ground herself.
LENTE/22/K. is a theatrical concert with dance about one character. A double role portrayed by opera singer Bernadette Astari and dancer Melisa Diktas. In various chapters about love, mourning, longing for the past, loneliness, and hoop, the story of K. is told in Bahasa Indonesia, Javanese, and Dutch.
After the much-discussed and confrontational WINTER/21/J., LENTE/22/K. is the second in a series of four dance portraits by theatremaker/choreographer Ryan Djojokarso. In these portraits he explores issues concerning origin and solidarity in a changing society.
After successful performances such as LIBI, Mom:Me and Giovanni's Room and various collaborations, theatremaker and choreographer Ryan Djojokarso established his own foundation; LIBI. Libi's first production WINTER/21/J. premiered in November 2021. This was also the kick off for a four-part series of dance portraits in which he explores issues concerning origin and solidarity in a changing society. In his performances he works together with professional as well as amateur performers and he combines various disciplines. In May of 2022 the second portrait of the four, LENTE/22/K. will premiere during the O. Festival in Rotterdam. Ryan previously created pieces for Korzo, Conny Janssen Danst, Konzert Theater Bern, and Scapino Ballet Rotterdam.
| | |
| --- | --- |
| Concept/Choreography/Direction | Ryan Djojokarso |
| In collaboration with | Bernadeta Astari & Melisa Diktas |
| Composition | Singhkéo Panya |
| Dramaturgy | Jappe Groenendijk |
| Lightning Design | Ate Jan van Kampen |
| Special thanks to | Theater Zuidplein |
| Supported by | Fonds Podiumkunsten, Gemeente Rotterdam |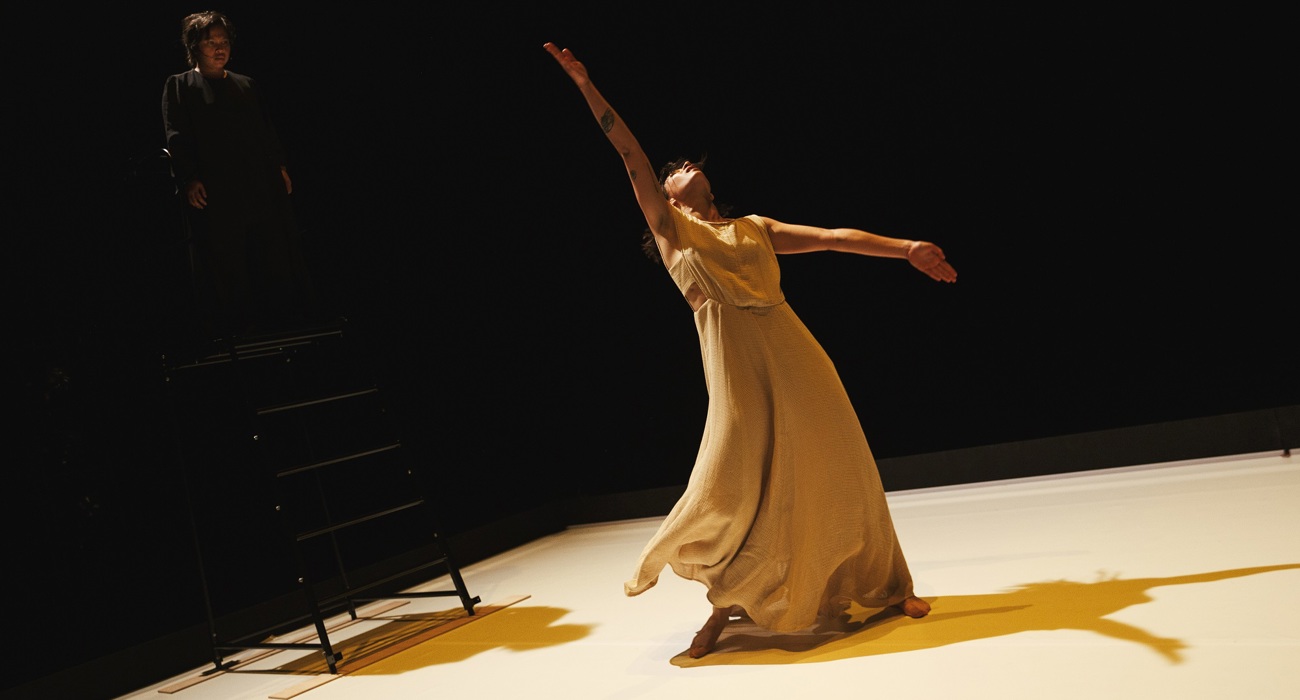 © Bowie Verschuuren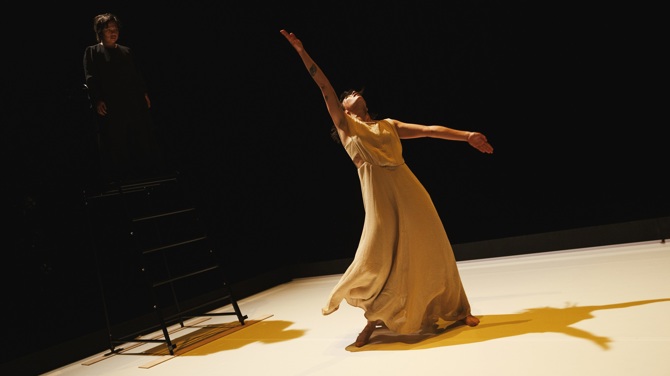 © Bowie Verschuuren
Lente/22/K