A selection of new music, unearthed from the city's fringes, blossoming in and around The Hague's underbelly.
In Bloom is a concert series hosted by Korzo and curated by Hague-based composer/performers James Alexandropoulos-McEwan and Lise Morrison. They curate and present a showcase of young musicians, performers and composers, featuring works developed by their peers from the music and art scene of The Hague.

This edition features three sets, diverse in approach, but each in their own way touching on the ideas of borders - aesthetic borders, physical borders, the border between sound and sight, and the digital and physical world - and shifting between and across them in various ways.
Anna Khvyl is a musician, composer, and curator from Kyiv currently based in The Hague. Her installation work has been developed for exhibitions all over Europe, and she has also been a regular performer with her solo electronic act, which ranges from synth-based sounds underpinned by hints of electronic beats, to broad tapestries of sounds built around field recordings. Her current output researches sound, space, and collective memory.

Anna has been commissioned by Korzo and In Bloom to make a piece, specificly for this edition of In Bloom, which explores the notion and purpose of borders. Anne collaborates with Dyvyna Ensemble for this project.
Contrafacta is the duo of Jesse Broekman (bass, electronics) and Christian Smith (drums, video) based out of Ghent and Den Haag. Although having previously collaborated many times in their respective capacities as composer and percussionist, this project showcases their first recording as a performing duo. This edition of In Bloom showcases one of their first live performances in this new project, playing selected works from their debut album A Place to Sing at Night, which will be released Summer 2022 on the Boston-based label Moon Villain. 

Through a creative process taking place over several years, the duo manipulated samples from 70s & 80s pop music from Milan, Tehran & Buenos Aires, into unrecognizable sounds. Combined with the frenetic mimicry of the bass and percussion, the desiccated and granulated songs are transformed into an immersive world of blissful electronic and percussive textures, replete with fast-moving lo-fi projections.
Myrtó Nizami is a Hague-based composer and pianist from Greece, whose work has been featured in performances and festivals across Europe. Inspired by poetry, painting, philosophy and politics, her music seeks a fluid plasticity in ever-changing sounds, in works for acoustic instruments, voice, and electronics, as well as for film and theater. At In Bloom, she will present "Magmatics" for bass clarinet, video and electronics, composed in 2021/2022 in collaboration with visual artist Mieke Robroeks. The work explores the concept of kaleidoscopic transformations, and its expressivity as a tool when applied to both the sonic and visual medium. The piece will be performed by clarinetist Mathilde Lettinga.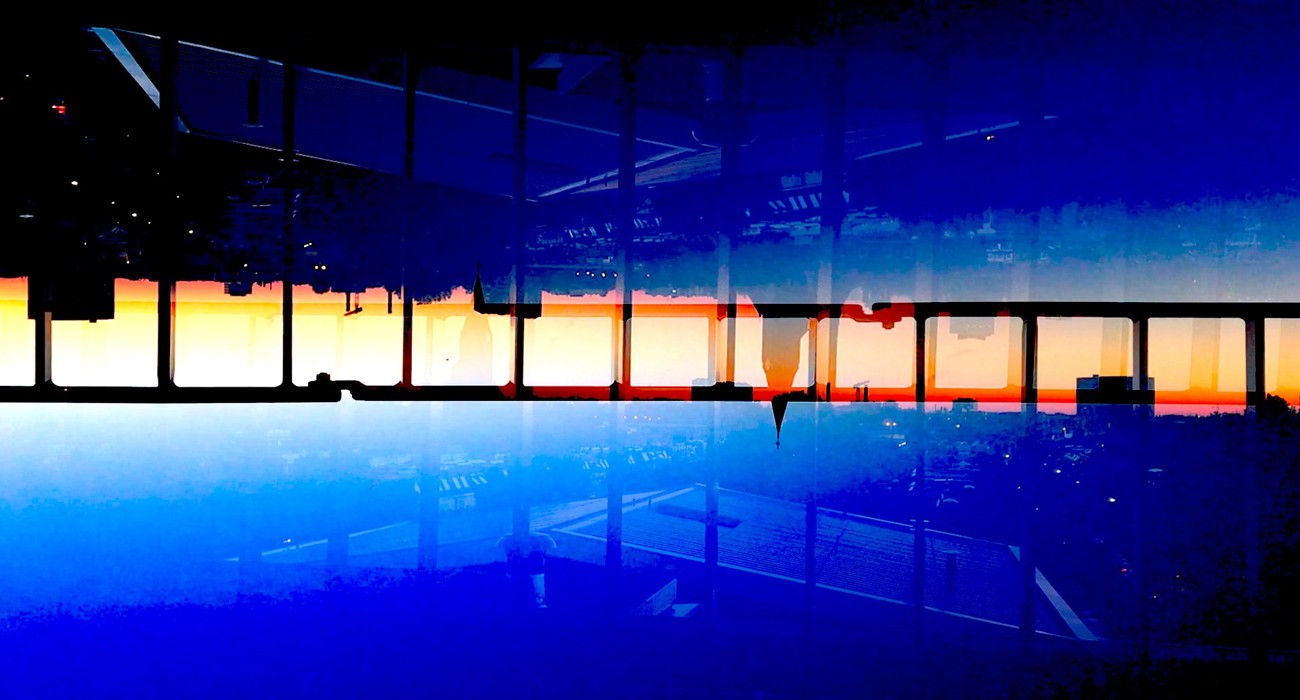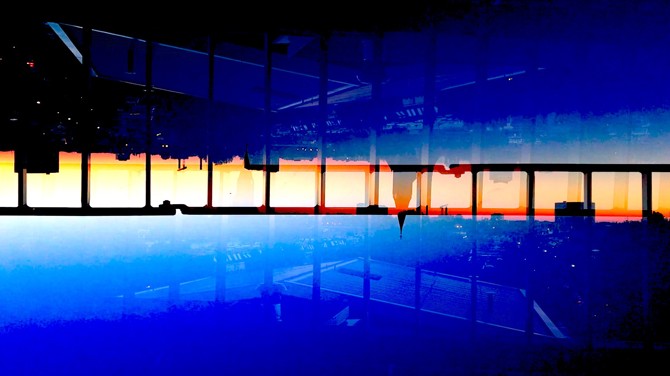 In Bloom: Borders & Shifting Landscapes