A poetic, rhythmic and topical musical tale about sisterhood.
Rachel Rumai Diaz (spoken word) and Aylin Sezer (soprano) present, driven by the dynamic performance of the Ragazze quartet, a spoken and sung ode to woman whose voice is heard too seldom.
We make a journey with the harmonious power of sisterhood, past the sometimes painful necessity of safe spaces, to a rustling revolution that grows through the entire city.
The new music by Dutch-Iranian composer Aftab Darvishi represents the eastern as well as western music tradition. Her work is tranquil and atmospheric with various sound colours and nuances. The expressive texts are written by Rachel Rumai Diaz.
Musical inspiration, stories, and experiences of women's communities 'on the edge of the city, in the heart of the community' serve as inspiration for this musical narrative.
| | |
| --- | --- |
| Spoken word | Rachel Rumai Diaz |
| Soprano | Lilian Farahani |
| Violin | Rosa Arnold (Ragazze Quartet), Jeanita Vriens-van Tongeren (Ragazze Quartet) |
| Viola | Annemijn Bergkotte (Ragazze Quartet) |
| Cello | Rebecca Wise (Ragazze Quartet) |
| __________ | __________ |
| Direction | Rianne Meboer, Anouke de Groot (Theaterstraat) |
| Dramaturgy | Arthur Kneepkens (Theaterstraat) |
| Compositions | Aftab Darvishi |
| Text | Rachel Rumai Diaz |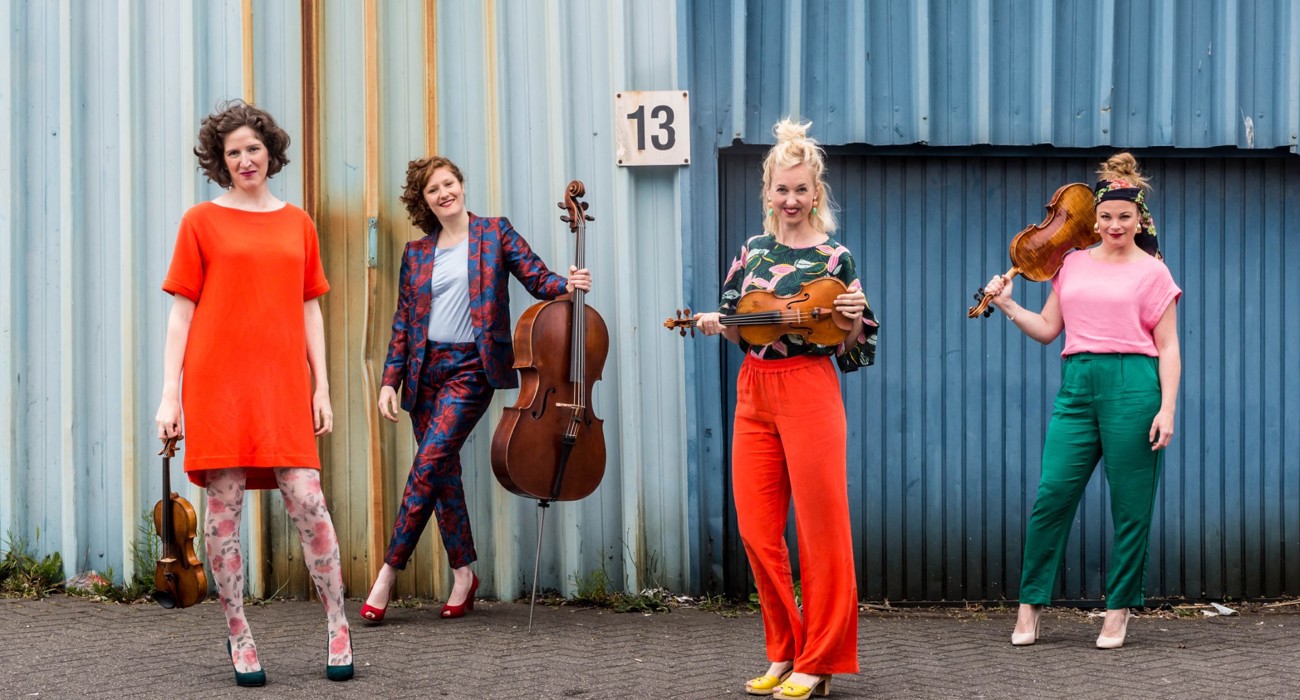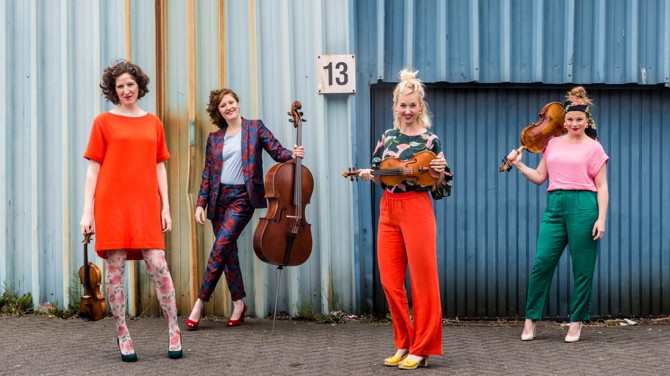 I'm (not) Every Woman