Welcome to 'Ena Ena', a Greek nightclub where transformation is central. 
A band, a singer, a waiter, and a surveillance camera bring the world of the Greek 'Klarina' to life. The 'Klarina' were nightclubs where traditional folk music, lead by the clarinet, was reinvented from the 1970's to the 1990's.  
The music in the performance in a combination of music from this 'Klarina' culture, improvisation and electronic music. 
The presentation is supported by the "Outward Turn" program of Onassis Stegi.
| | |
| --- | --- |
| concept, direction, sound design, performer | Thanasis Deligiannis |
| Set Design & Light Design | Roelof Pothuis |
| Dramaturge | Yannis Michalopoulos |
| Directing and production assistant | Danai Belosinof |
| Costume Design | Vasiliki Sourri |
| Voice | Natasa Tsakiridou |
| Violin | George Dumitriu |
| Keyboards | Dimitar Bodurov |
| Drums | Onno Govaert |
| Audio engineer | Kostas Chaikalis |
| Technical direction and light technique | Konstantinos Margkas |
| Creative coder | David Jonas |
| Project Development | Frank van der Weij |
| With support from | Gaudeamus, Onassis Stegi, Fonds Podium Kunsten, Amsterdams Fonds voor de Kunst, NORMA |
Éna éna keramídhi / One by one the tiles 
Lyrics: Nikos Zacharias 
Muziek: Yannis Vasilopoulos 
Me vríke varihimoniá / Heavy winter found me 
Griekse traditionele Solo tsifteteli 
Muziek: Vaggelis Soukas 
Ximerómata / Dawn 
Lyrics: Giorgos Pias 
Muziek: Kostas Soukas 
Sampled stem in de performance: Kiki Margaroni. 
ENA ENA is produced by I/O and co-producer Onassis Stegi and Gaudeamus. With the support of Fonds Podiumkunsten, the Norma Fonds, Het Motorblok and Giorgos Ignatidis.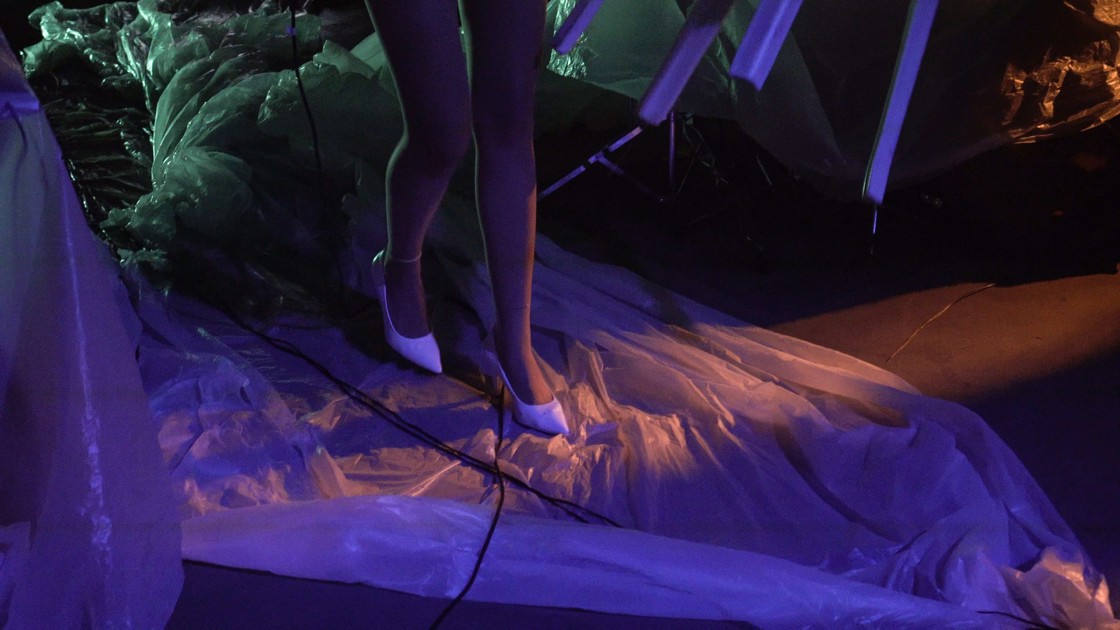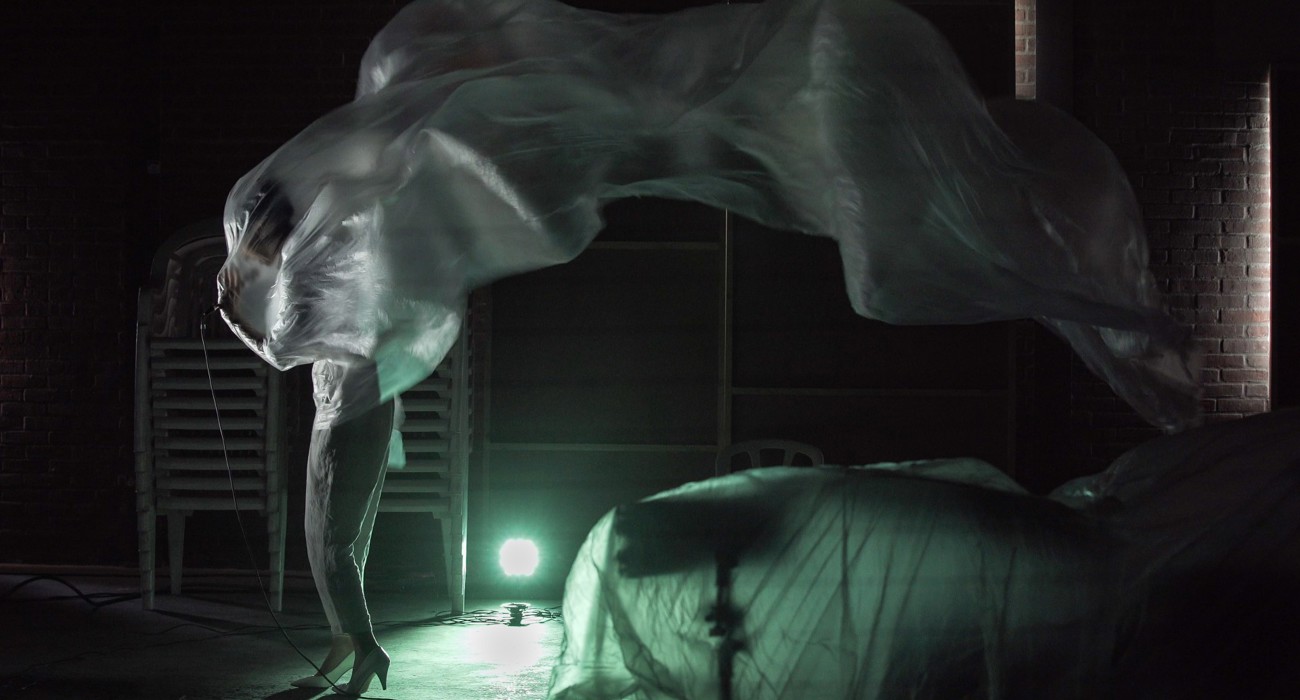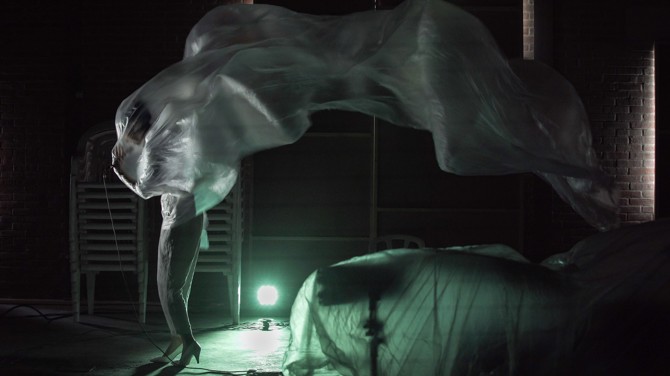 Ena Ena