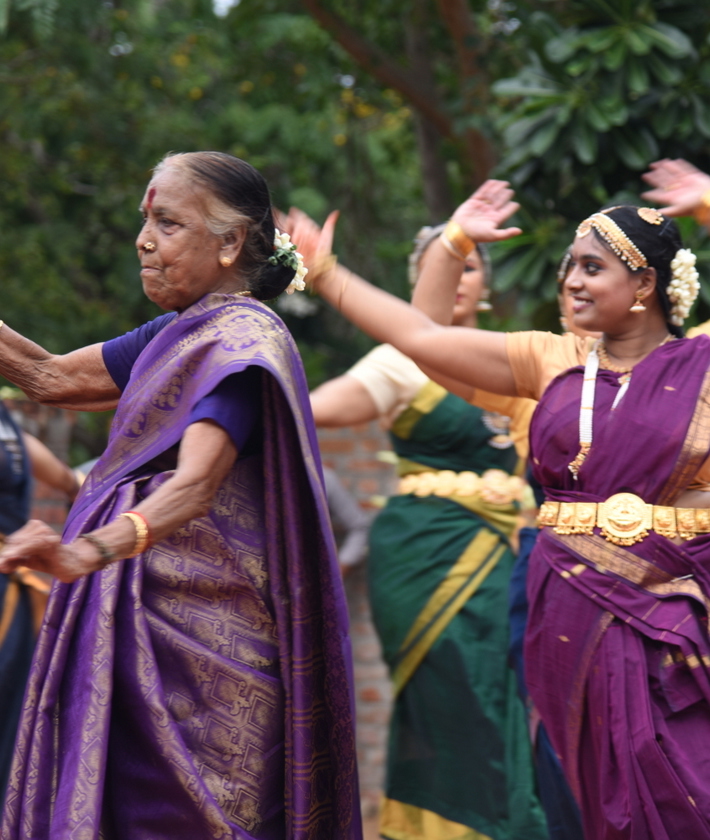 The Life and Art of Muthukannammal
This film revolves around the life and art of the Devadasi alias Devaradiyaar, who is still striving to keep her tradition of Sadir dance alive. Smt Viralimalai Muthukannammal, the only remnant of the glorious past of the Devadasi art form Sadir which is an ancient dance form, a precursor to the more popular Bharatanatyam which in itself in today's form is an appropriation of the Devadasi-Nattuvanar heritage.
Watch in Studio X
The film is available from Thursday 6 until Sunday 9 May in the virtual Pop-Up room in Studio X. You can watch the film at any time when there are no live events. 
Watch the film in the Pop-Up room
Credits
| | |
| --- | --- |
| Research, Script, Editing & Direction | S. Shanmuganathan |
| Cinematography | V. Sreenivas |
| Music Supervisor | B. Lenin |
| Music | Kalaimamani S.Jaya Chandran (Jay Chaa) |
| Location Sound | K. Sathiyamurthy |
| Sound Design & 5.1 Mixing | K. Boopathi Raja, A. Ganapathy |
| Research | K.T. Gandhi Rajan |
| Colorist | A. Balasubramanian |
| Subject Specialists | Davesh Soneji, Nrithya Pillai |
| Illustration | Chorna Shanmuganathan |
| Programme Coordination | Dharni Dharan |
| Producer | Smita Vats Sharma |
| Produced by | Films Division |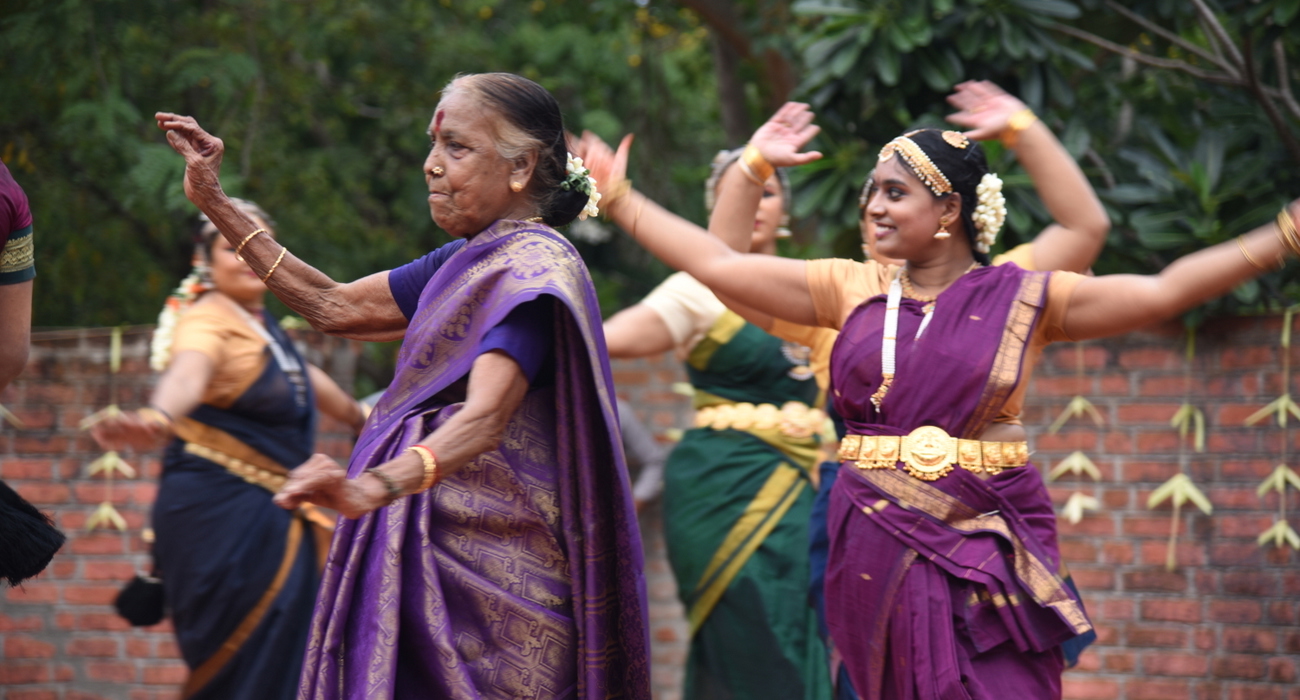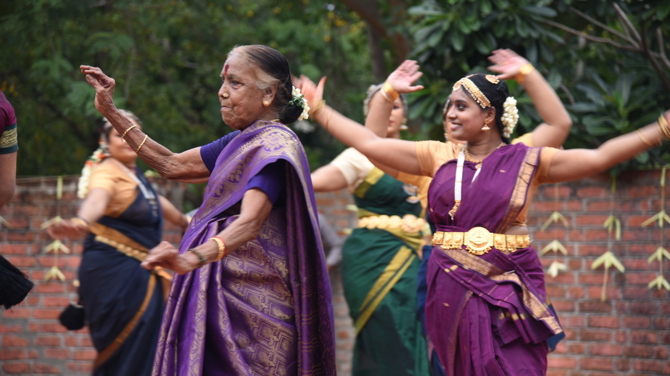 India Dance Festival: Film: Devaradiyaar in Sadir