A blood-curdling sport competition between two juggling brothers. 
In a seething stadium two juggling brothers challenge each other. All codes from known, lesser known, and imaginary sports are used: Heroics, suffering injury, sponsoring, doping, and bent game rules. Enthusiastic supporters, a strict referee, and an infrequently objective reporter complete the picture. One thing is for sure, One brother will leave the arena as the winner and one as the loser. 
Cie Pol & Freddy was established in 2006 by Bram Dobbelaere and Sander De Cuyper. They met for the first time in circus atelier Woesh, in Bruges in 1999. Bram was coordinator and Sander was an instructor. Their first creation was entitled Ready! and was performed at street theatre festivals as well as in theatres; it won the public's prize and the jury prize at the Humorologieconcours in 2007 and the public's prize at Mira Miro in 2008. In 2013 Sander and Bram, together with colleague juggler Gab Bondewel launched Le Cirque Démocratique de la Belgique which performed until 2019. Jordaan, Sander's younger brother joins the company for their latest creation, De Cuyper vs. De Cuyper. 
| | |
| --- | --- |
| With and by | Jordaan De Cuyper, Sander De Cuyper, Bram Dobbelaere |
| Coaching | Benjamin de Matteïs |
| Coproduction | Mira Miro, Perplx |
| With the support of | Circuscentrum, Theater op de Markt, Espace Catastrophe, CAR Ath, La Cascade, Latitude 50°, Les Ateliers Frappaz, Ministerie van Cultuur van de Vlaamse Gemeenschap |
Combi-ticket
Prior to De Cuyper vs. De Cuyper, you can also visit the show EXO at 19:00 and pay €24.00 (instead of €28.00) for both performances.
Passe-partout
Would you like to see all the shows at CirqueMania #14? You can with the passe-partout. This ticket gives you access to all performances on September 23, 24 and 25 for €60.00 (instead of €70.00)! With a passe-partout you also receive a drink on the house, one every day. Report at the box office upon entry, present your passe-partout and receive a drink of your choice.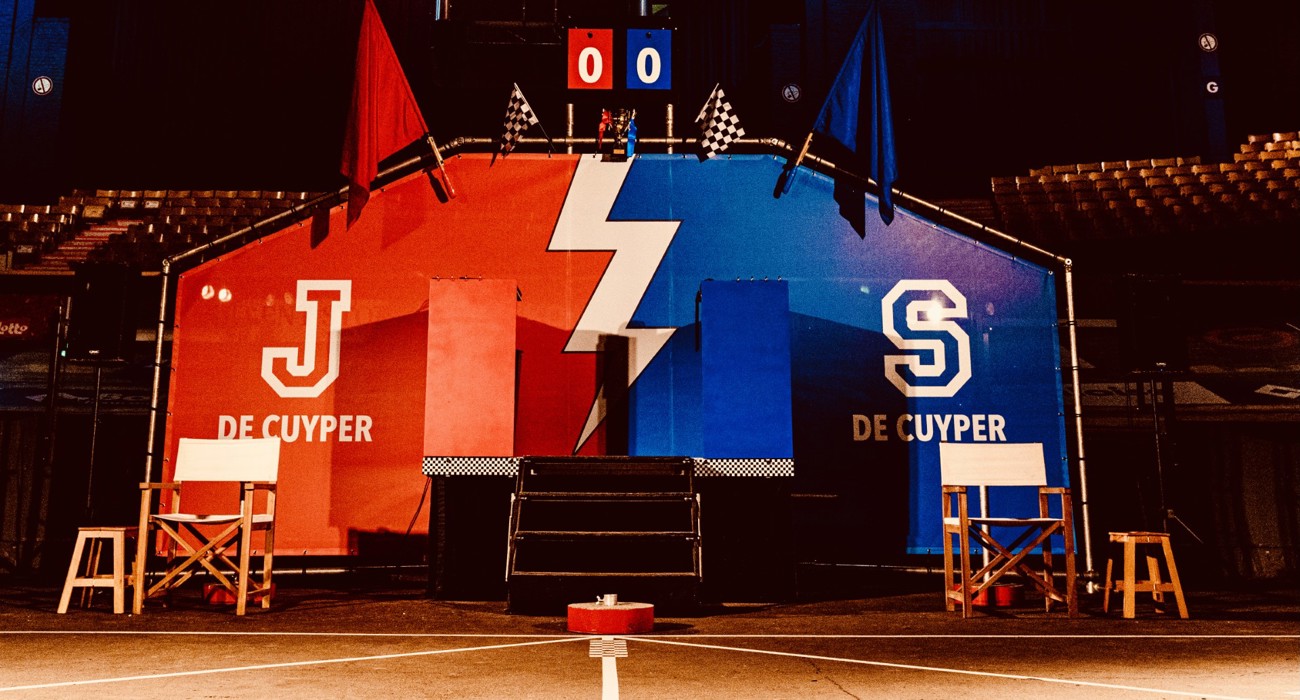 © Gaetan Dardenne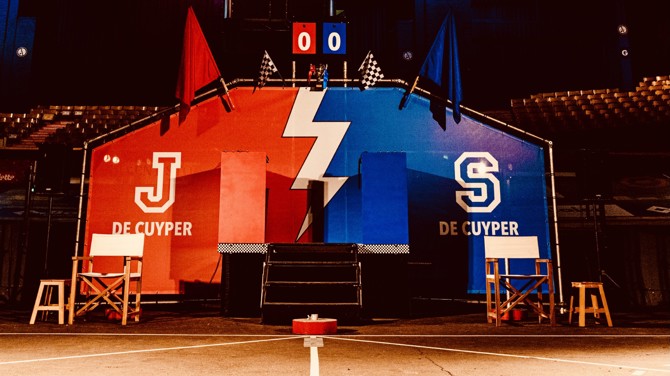 © Gaetan Dardenne
Cirque Mania: De Cuyper vs. De Cuyper