This performance contains lightflashes, similar to a stroboscope.


An ode to man and the sense of being incomplete. 
Winner of the BNG Bank Prize Mohamed Yusuf Boss explores the fragmented self in Líx. 
The performances are framed by an exhibition in the foyer and the audience has the opportunity to talk to the makers/dancers and enjoy drinks after the performance. The Aprés Danse is an essential part of DansClick, bringing creatives and the public together  to have conversations about dance. DansClick is a unique touring model that brings a new generation of choreographers in contact with a potential dance audience and with programmers from theatres throughout the Netherlands.  
LÍX_X_YUSUF_BOSS 
People re trapped in history and history is trapped in them – James Baldwin 
Proceeding from the idea that one's history is not something in the past, but something that is stored inside one, he explores his bicultural background. What does it mean to grow up in the Netherlands as a first generation Somali? What happens when histories meet? And not only histories, but also the dance languages of Mohamed, hip-hop, and the traditional Somali dance Jaandheer? 
LÍX (the number six in Somali) is the third part of a series of performances that Boss and his company _X_YUSUF_BOSS has created. Where the central question in KÒW was 'how do you relate to your surroundings?', and in AFAR 'how do you relate to the other?', LÍX poses the question, 'how do you relate to your self?' 
| | |
| --- | --- |
| Choreography | Mohamed Yusuf Boss in Collaboration with the Dancers |
| Dancers | Ser Sebico, Tara Salahshor, Mohamed Yusuf Boss |
| Artistic support | Shara Maaskant |
| Vocals / Rap | Gemale Bofunda |
| Lyrics | Sakaria Ahmed |
| Composer | Rik van den Heuvel |
| Cinematographer | Farhad Khodadadzade |
| Videomapping | Irie Weergang Bove |
| Scenographer / Light design | André Pronk |
| Tech Light / Audio / Video | Ronald Moerman & Merijn Boers |
| Styling | Hanne Staal |
| Artwork & Design | Martijn Halie |
| Production | Lucas Winkel |
| Production assistance / Social media | Rikje Huber |
| Support in concept development | Merel Heering |
| Dramaturgy | Merel Heering |
| Research | Somali Communities from Emmen & Groningen |
| Personal Coaching | Glenn Helberg |
| Artistic coaching | Roni Haver & Ton Brandsen |
| Supported by | Grand Theatre, Fonds Podiumkunsten in het kader van de Nieuwe Makers regeling & Gemeente Groningen |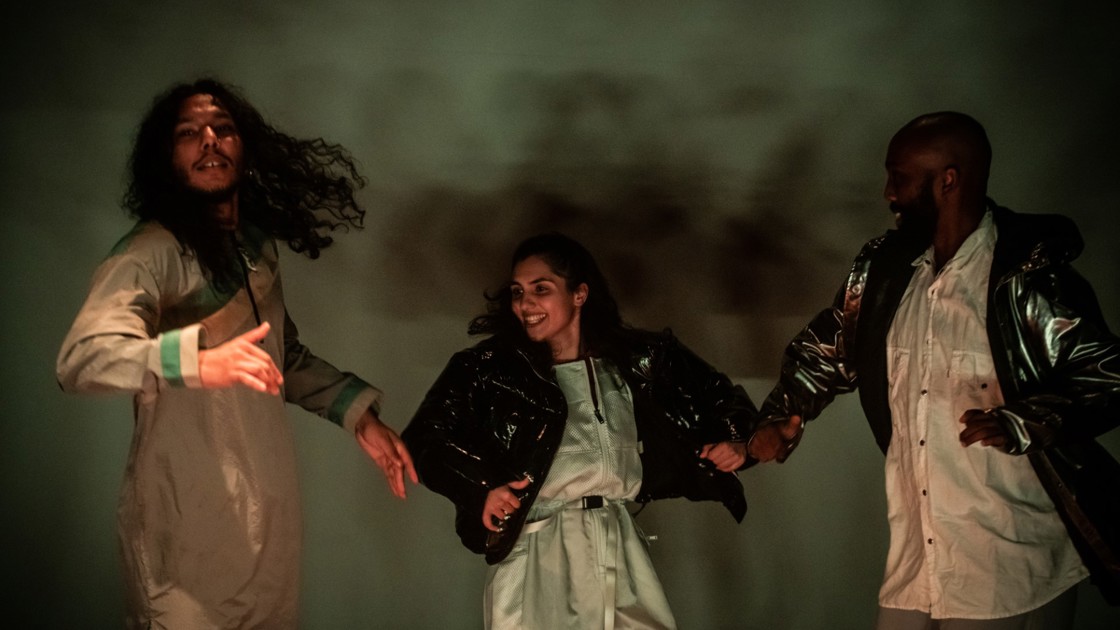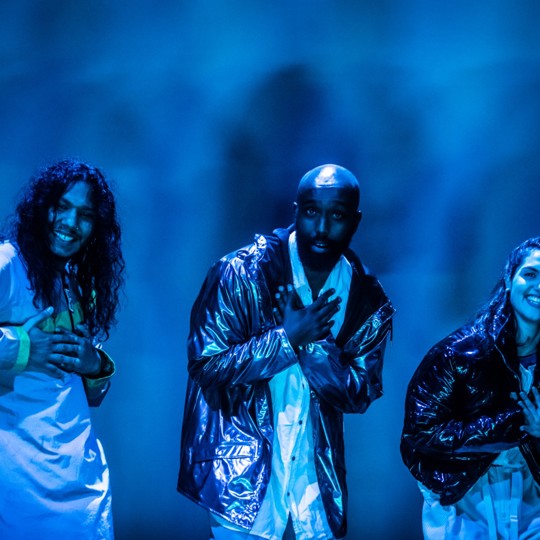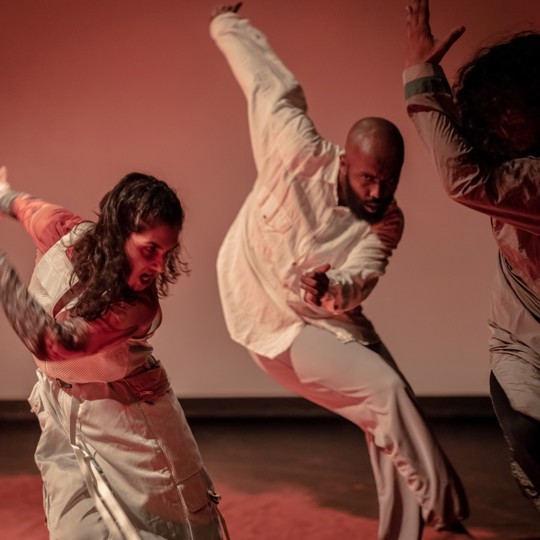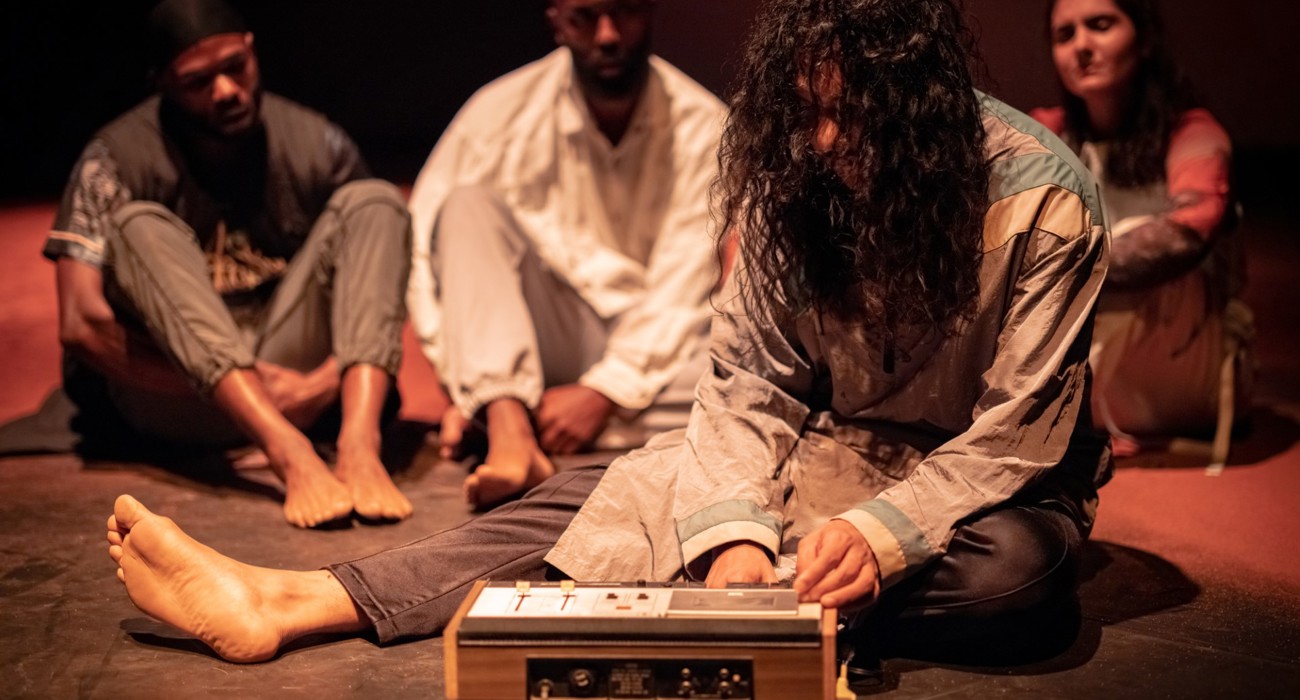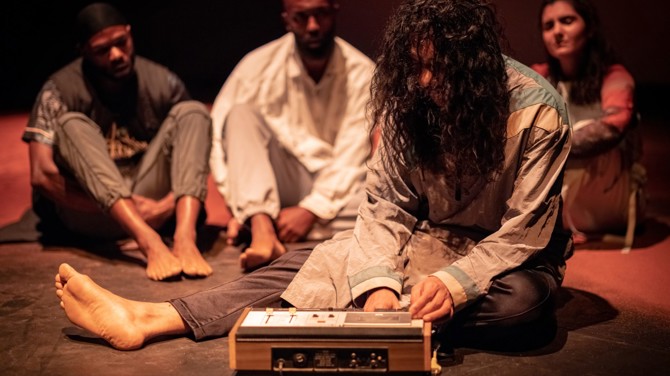 Parkstad Limburg Theaters, Heerlen
Dansclick 24: Líx