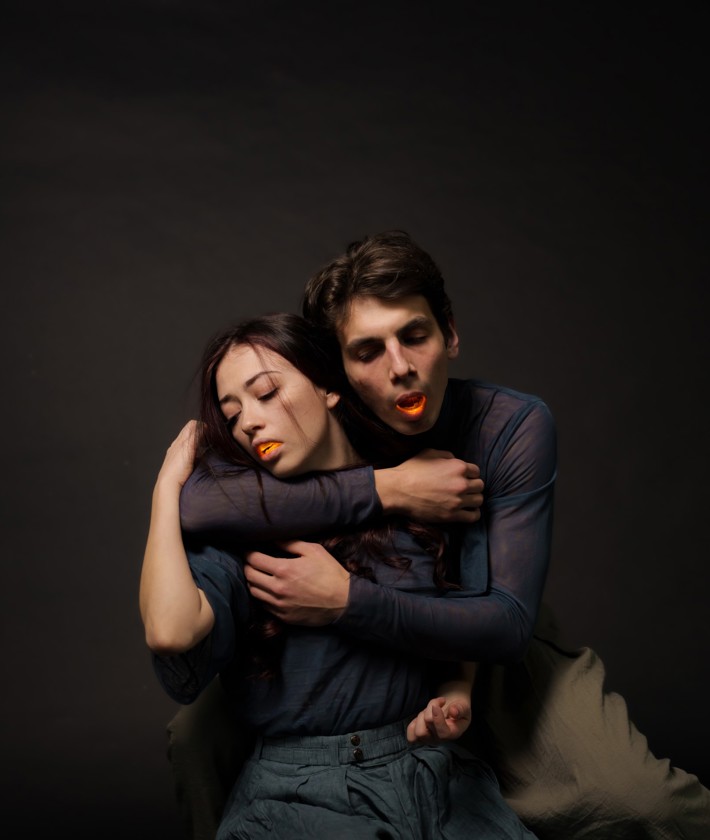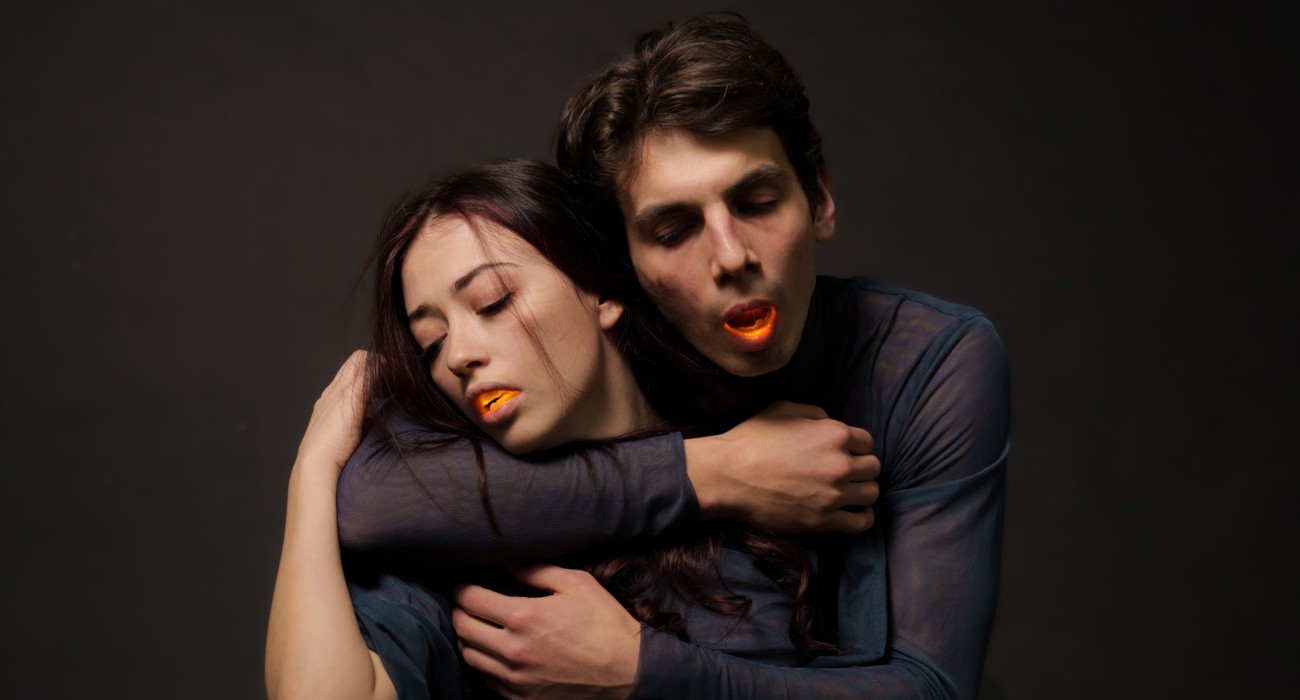 Photography: Altin Kaftira
'I'm no soldier, but I do want to fight. An artist has the power to change the public opinion. Art is political. Why shouldn't we use it to fight the evils of this work?' – Vlad Detiuchenko, choreographer and dancer from Kyiv.
In cooperation with Ukrainian dancers Vlad Detiuchenko and Veronika Rakitina, Korzo organizes a charity event to raise money for ngo Zeilen van Vrijheid. Detiuchenko and Rakitina fled Kyiv for The Hague last year and want to keep fighting: they contacted Korzo themselves for this special charity event. All proceeds go directly to Zeilen van Vrijheid. 
During this event we present solo's and duo's with several dancers, with Detiuchenko and Rakitina, but also pieces and performances by our own Rutkay Özpinar and Maciej Kuzminski. Ukrainian composer and cellist Viktor Rekalo will play his hopeful piece Seven Simple Dawns. The common theme of this night is light in the darkness: not only referring to the afflicted energy infrastructure in Ukraine, but also the symbolism of light in dark times and hopes for a better future. 
The event is curated by Detiuchenko and Rakitina. During this event, Detiuchenko will present some of his own pieces, as he and Rakitina will perform in several ones of them aswell. The full list of pieces & performances:
Rutkay Özpinar - Losing Senses (solo)
Rutkay Özpinar - Grip (dancers: Richél Wieles & Veronika Rakitina)
Vladyslav Detiuchenko - In Black (solo)
Vladyslav Detiuchenko - Light in Darkness (dancers: Vladyslav Detiuchenko & Veronika Rakitina)
Maciej Kuźmiński - Pyx Onopy/Ruch Opuru/Resistance Movement (dancer: Daria Koval)
Vladyslav Detiuchenko - My Orpheus (dancers: Richél Wieles, Rutkay Özpinar & Vladyslav Detiuchenko)
This night is supported by United Ukrainian Ballet and Cinedans.
Vlad Detiuchenko (1996) and Veronika Rakitina (1998) are professional dancers, previously based in Kyiv. Detiuchenko is a choreographer and dancer. He used to dance with the Kyiv Modern Ballet and toured the country of Ukraine with his own company n'Era Dance Company. Veronika Rakitina danced with the Kyiv Opera Ballet and met Detiuchenko when he wrote her a choreography. The couple had to flee Ukraine in the spring of 2022. In the first months of the war, Detiuchenko created the piece Mariupol for the American company Company E, to honour the Ukrainian soldiers and citizens that defended the city for 80 straight days. Before the war started, he toured the Ukraine with My Orpheus, a piece inspired by the life of French philosopher Jean Cocteau. Currently they dance with United Ukrainian Ballet in The Hague, with artistic director Igone de Jongh. 
Zeilen van Vrijheid is a grass-roots non profit organization that emerged in the aftermath of the full scale Russian invasion of Ukraine in the February of 2022. The mission of the foundation is to support the medics, volunteers, and civilians in Ukraine with transport, equipment, and medical aid. Since the inception the foundation has sent 132 ambulances and other emergency vehicles to Ukraine.
Grip en Losing Senses are two pieces that Rutkay Özpinar will present during this event.
About Grip
Grip is a duet about a close couple. Sometimes one of them has to leave for a while. Let it be a week, or months. For the one who's left behind, this is hard. Sleeplessness, loneliness, panic attacks… Days don't seem to pass by. As if time has stopped, knowing he'll come back. These emotions aren't easy to control. Is it obsession or is the love really strong?
About Losing Senses
Losing Senses is a pre-work of Rutkay Özpinar's full evening show Work Line. Life feels like a panic room. Stuck, with no way out. In Losing Senses a struggle finds place with a dog that represents restlessness.

Viktor Rekalo was born in Kharkiv and is a graduate of Kharkiv Specialized music school and Kharkiv National University of Arts. He worked with the likes of Walter Deshpalj, Reinhard Latzko, Denis Severin, Natalia Gutman and Lukasz Frant. From 2017 to 2021 Rekalo was an artist of the National Chamber Ensemble "Kyiv Soloists". Since 2022 he is the cellist of the Vilnius String Quartet (Lithuania).
Rekalo will play his suite Seven Simple Dawns during this event. This suite appeared during the cruel war but the music is not about manifesting tragedy and sadness. On the contrary, Viktor Rekalo gives us the opportunity to heal our souls with peace. and harmony. Even for a moment. Seven Simple Dawns are seven bright, peaceful mornings that host dreams and warmness. Whether there are the days of the week or the suite cycle, it doesn't matter. This is music about all the most valuable things that lived in the soul before the war and remained there as the only center of sunshine and happiness.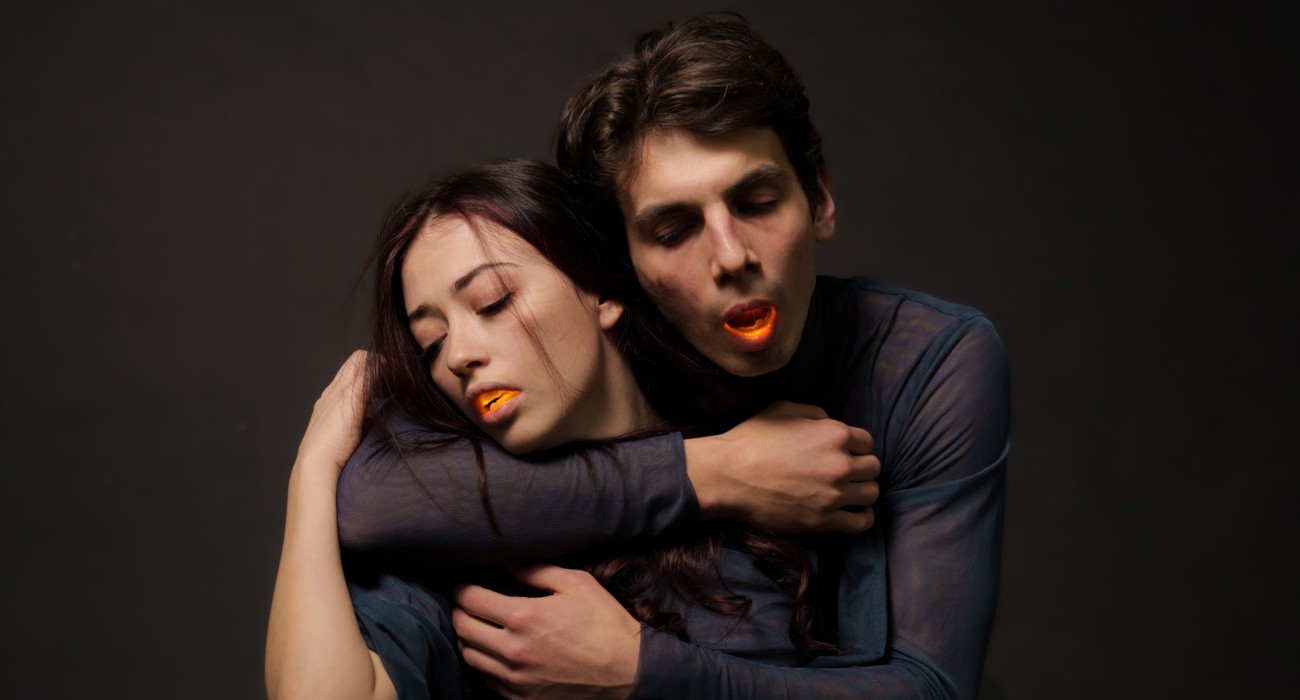 Benefiet voor Oekraine