A captivating mime performance about taking up space and giving room, on one square meter.
A small gesture is an expressive work that explores the limits of working and being together, on one square meter. Two men make repetitive attempts to make optimal use of the space at their disposal. Precisely the space they arrange for themselves makes their encounters ever closer and more intimate, until they end on a stack of tiles, just big enough to stand on together. A physical exploration within a very restricted and at the same time life-encompassing framework.
Tip
On November 8 VegeLijf will host an Open Class. Would you like to visit the performance and attend the class? Simply book your tickets by choosing 'Tickets' at the top of the page.
Mimecollective VegeLijf tries to show how assisting each other can be a very small act and at the same time very grand. It is a representation of living together, reduced in form. Having to do it together on the square meters where we all live. Moving around each other there, getting in each other's way, helping each other and letting each other down.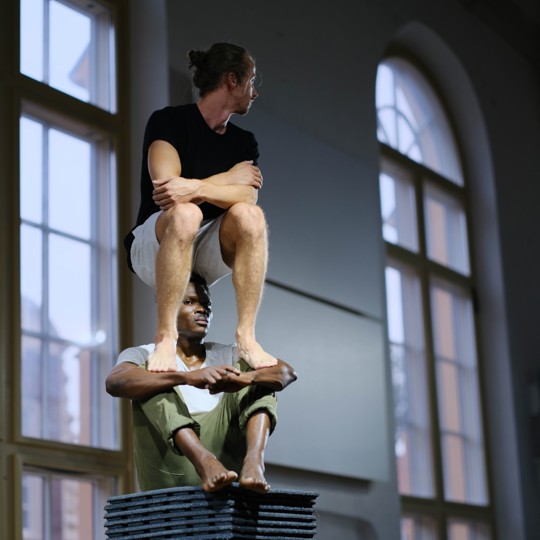 © Marc de fotograaf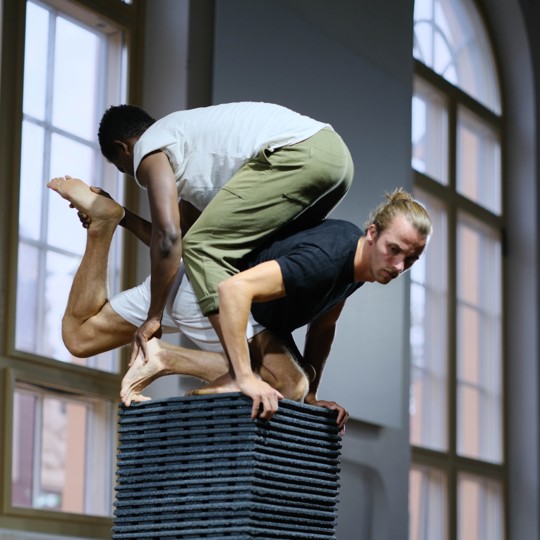 © Marc de fotograaf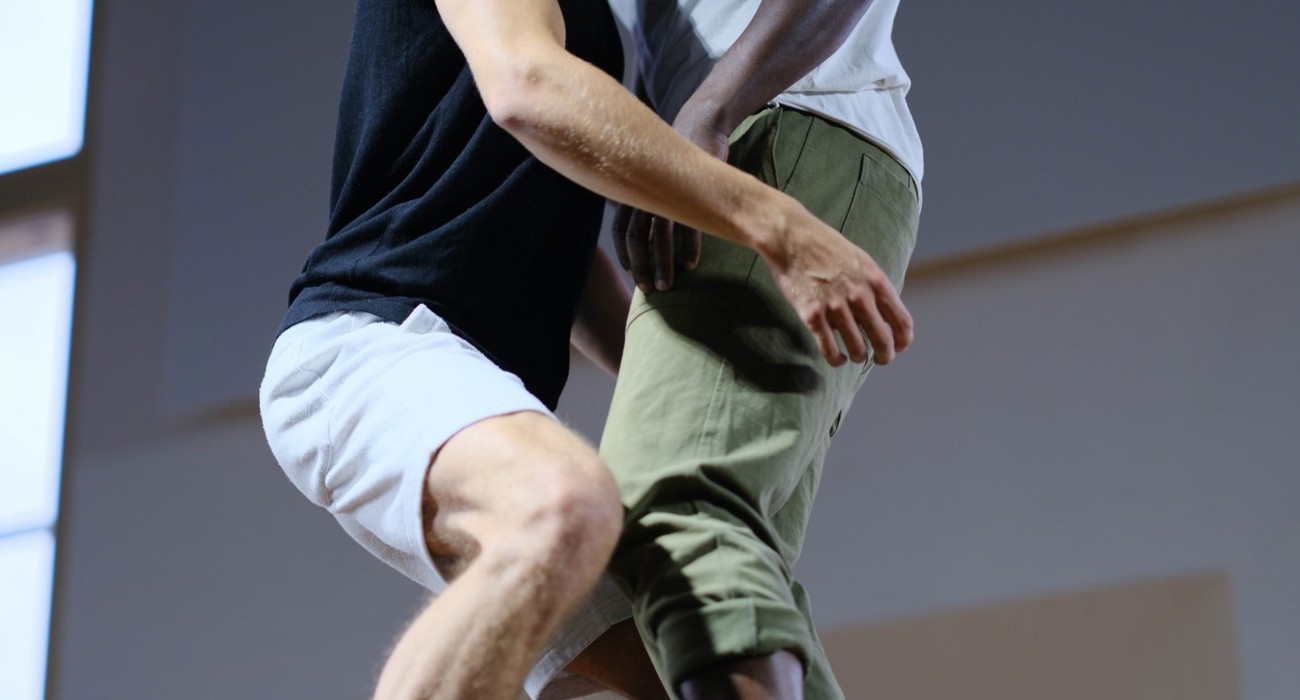 © Marc de fotograaf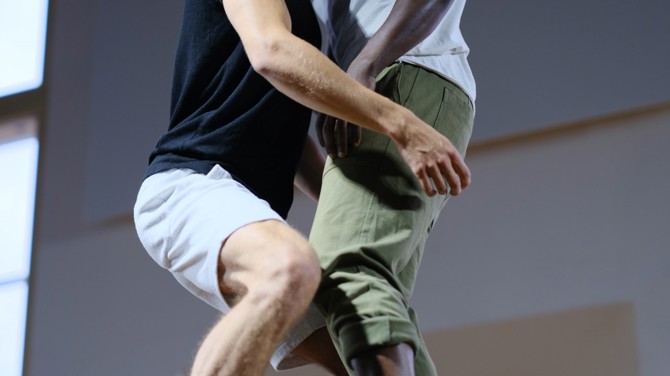 © Marc de fotograaf
A small gesture