Do you want to get moving? In Korzo's studios you will find various dance classes and workshops. There are open classes for all levels of experience. From youth to adult and (semi-) professional, everyone is welcome! 
Amos Ben-Tal (choreographer of OFF/Projects) teaches on Saturdays. Around specific programmes, series and/or festivals, Korzo Get Moving organises intensives, lesson series or single workshops. Keep an eye on the website for more information.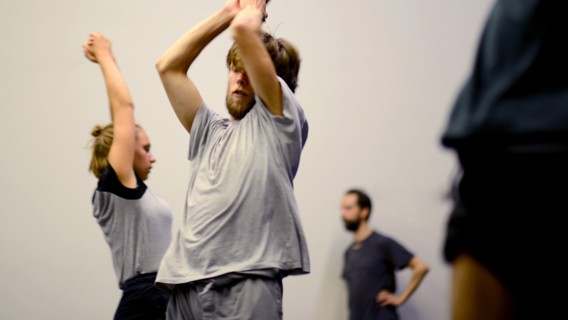 Open lesson with Amos Ben-Tal/OFFprojects (Saturday)
Every Saturday from 10:30-11:30
A class that is suitable for movers in all styles, of all ages, and levels of skill. The popular classes by Amos Ben-Tal (choreographer OFF Projects) are back this season! Amos' unique methode makes everyone feel welcome in his classes. He gives you instructions and suggestions which help you to do your own thing. 
Saturday Movement with OFFprojects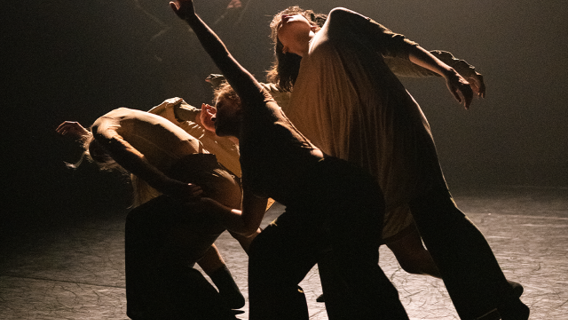 Intensive Dalton Jansen
Saturday 2 and Sunday 3 December 2023
Would you like to spend a weekend with others immersed in the movement and dance style of one creator? Do you enjoy dealing with themes that will also be seen in a performance? Are you curious about the creative process of a professional maker? Then join Dalton Jansen's Intensive on 2 and 3 December.
Contact
Do you have questions about the Get Moving lessons? We would love to help you out! Call/app us on 06 81280987 or send an e-mail to getmoving@korzo.nl.