Double-bill with new work by Krisztina de Châtel and Astrid Boons
The militant force, solidarity and mutual support that women experience mutually in areas of conflict is central to this choreographic diptych by the great lady of Dutch dance Krisztina de Châtel and the important choreographic talent Astrid Boons.
Scala
With Scala, De Châtel chooses the tension between the natural tendency of women towards connection and harmony with their desire for independence, freedom, and self-preservation. She challenges her five dancers to struggle for their equilibrium on a meters-high, revolving staircase.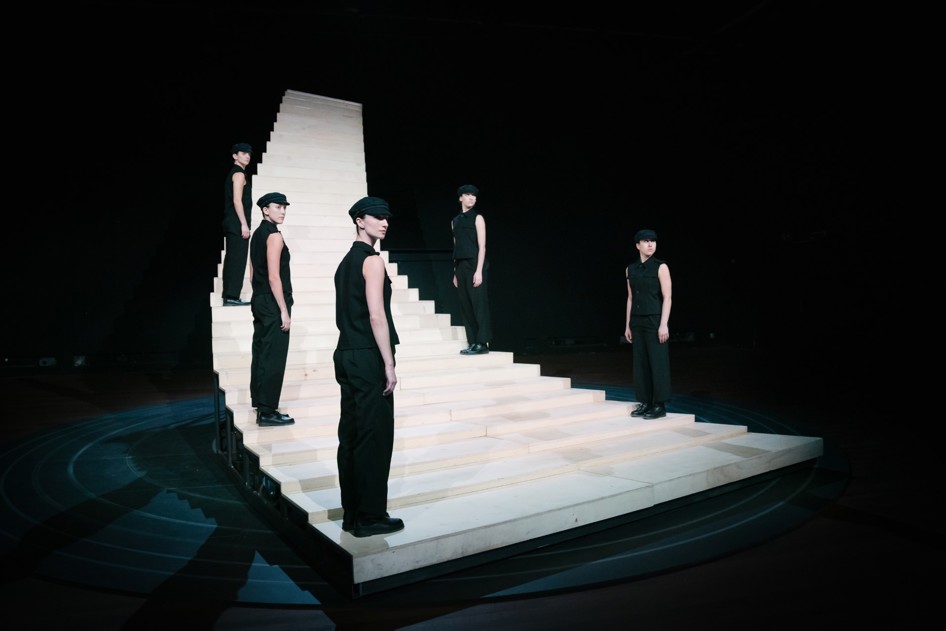 choreography Krisztina de Châtel | composition J.S. Bach, Han Otten | dancers Marina Bilterijst, Alina Fejzo, Alice Gioria, Martina Orlandi, Federica Panariello, Julia Drittij (intern) | repetitors Francesca Monti, Dries van der Post | idea and concept stairs Krisztina de Châtel (2018) | scenography Theun Mosk & Ruimtetijd | realisation stairs Marq Claessens and Florain Verheijen (2018) | realisation stage image Merijn Versnel & Ruimtetijd | costumes Min Li
The stairs are made possible by the Nederlandse Dansdagen (2018). Special thanks to Norbert Mollis
Arise
In Arise, Astrid shows the personal perspective, where the social and societal expectations placed on women prescribe which ambitions are suitable. Three dancers struggle with physically compelling restrictions. Restrictions that consist of nothing more than light.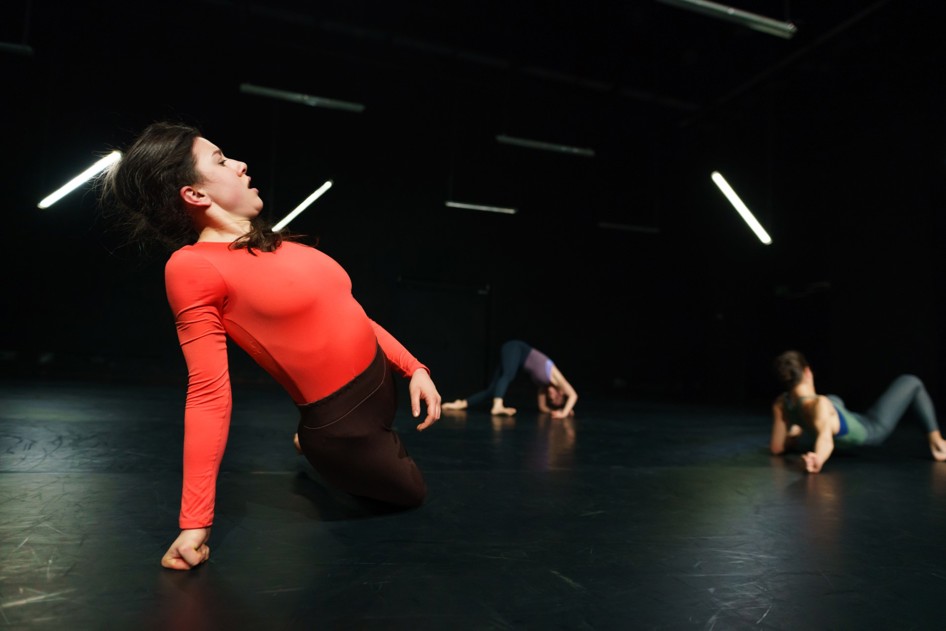 choreography Astrid Boons | composition Miguelàngel Clerc Parada | performance Alina Fejzo, Alice Gioria, Karolina Szymura | dramaturgical support Eva Martinez