On June 18th after the last Saturday Movement Class you can enjoy a free presentation in NDT Studio in Amare.
Choreographer Amos Ben-Tal's unique movement method is made up of instructions and suggestions that each participant is free to interpret in their own way. The class is therefore suitable for movers of all styles, ages and levels. The only requirement is curiosity and a willingness to explore one's movements.
This open, personalized approach means that OFFprojects classes are a unique opportunity for amateurs and professionals to move together. Each participant works with the given information according to their own capacities and imagination, there is no right or wrong. The training improves body-mind connectivity, creativity, physical intuition and stamina. It is a way to both challenge ourselves and have fun, and a great way to start the weekend. Each class is just one hour long.
Find out more about Amos and OFFprojects on their website or on social media @offprojects.
'Just Once'
11.00/14:00 - 15.00 | NDT studio - Amare, Den Haag
For the last class of the season, Amos Ben Tal and OFFprojects offer a 'Just Once' event together with the weekly Saturday Movement Class, taking place at AMARE (NDT Studio): half a day of activity to build a bridge between doing (class), participating/diving in (experiment) and watching/deepening (presentation: a sneak 'behind the scene' of the creation process of a new work, PART in collaboration with Ragazze Quartet, which will premiere at AMARE on October 7, 2022)
Group A: participants to the Movement class
Group B: participants to the Offprojects presentation
10:45 

Meet Group A AMARE Turfmarkt (not on Spuiplein!) - guided entrance to studio

11:00 - 12:00

Movement class

The class is intended for all movers from amateurs to professionals and improves body-mind connectivity, creativity, physical intuition and stamina.

12:00 - 12:15

Short break

12:15 - 13:00

Choreographic experiment based on simple instructions and tasks

Accessible to all levels - Participants can join in or watch  -

13:00 - 13:45

Lunch break at AMARE

13:45

Meet Group B AMARE Turfmark

14:00 - 15:00

Group A+B: OFFprojects presents excerpts from the creation PART together with cellist from Ragazze quartet.
The theme of PART is emptiness and fragmentation, an exploration of the space that remains when something is taken away.
Choreographer Amos Ben Tal will explain the thought process behind the dance and interview a special guest reflecting on this theme from a theoretical point of view to make artistic concepts resonate alongside other lines of thought.
Registration via Korzo website
Select 2 events if you wish to participate as Group A (class) + Group B (presentation)
Location

Amare, Den Haag (entrance : Turfmarkt, NOT Spui!)

groups will be guided to the studio

10:45 Group A meeting point at AMARE entrance

13:45 Group B meeting point at AMARE entrance

Accessibility

5 minuten walk from central station; parkings in nearby areas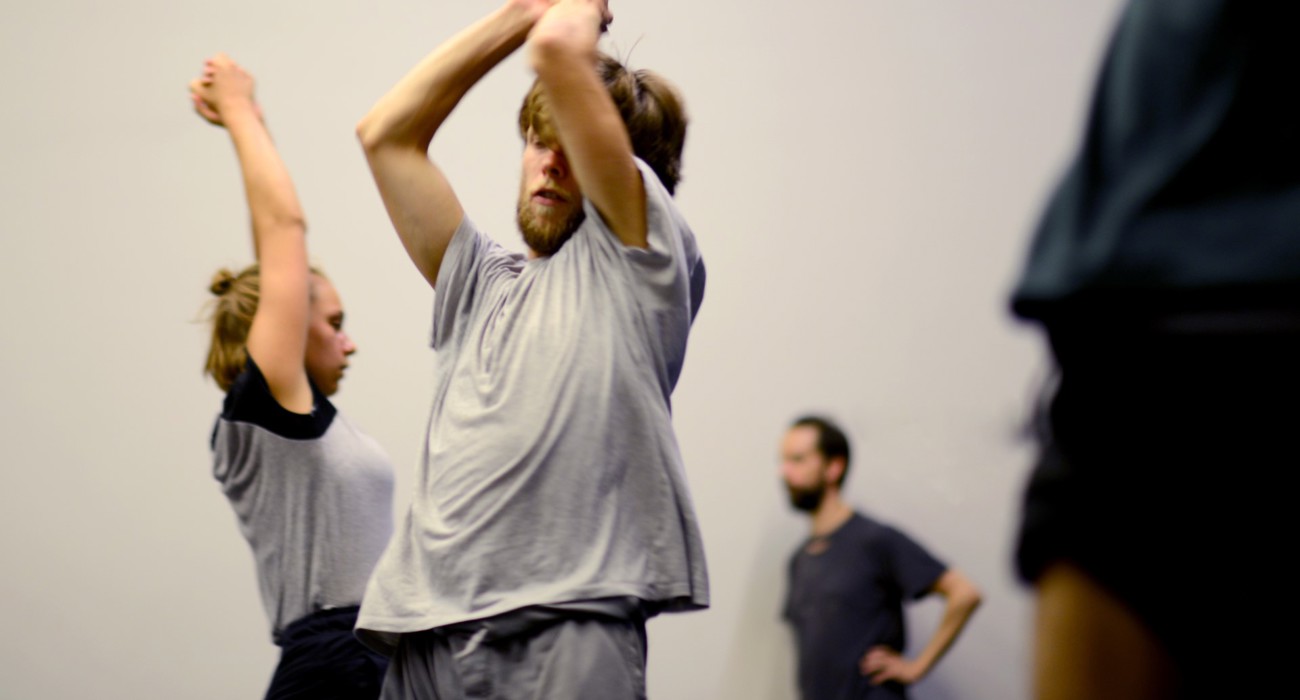 © Milena Twiehaus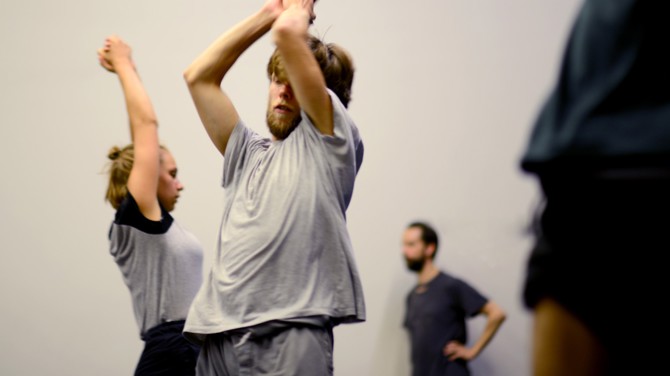 © Milena Twiehaus
Saturday Movement with OFFprojects