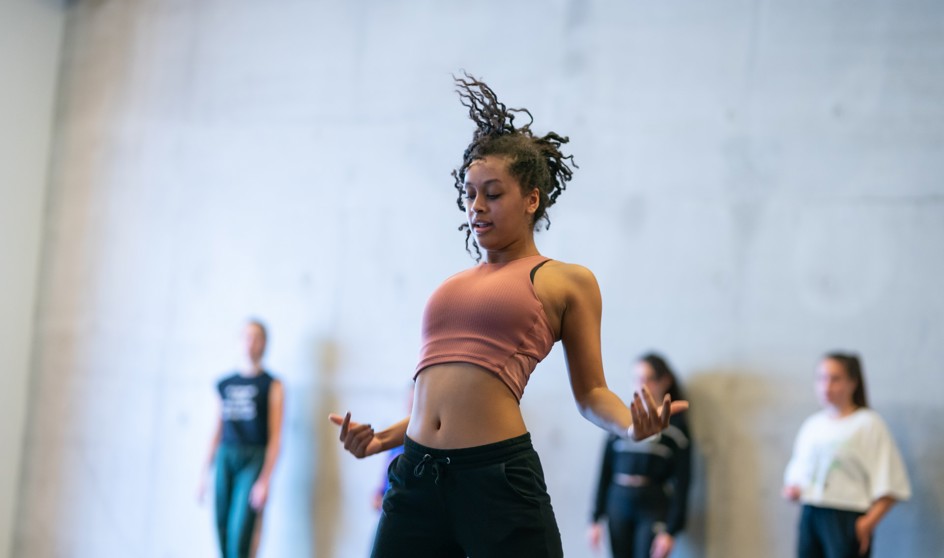 © Sjoerd Derine
Crosstown
Crosstown production group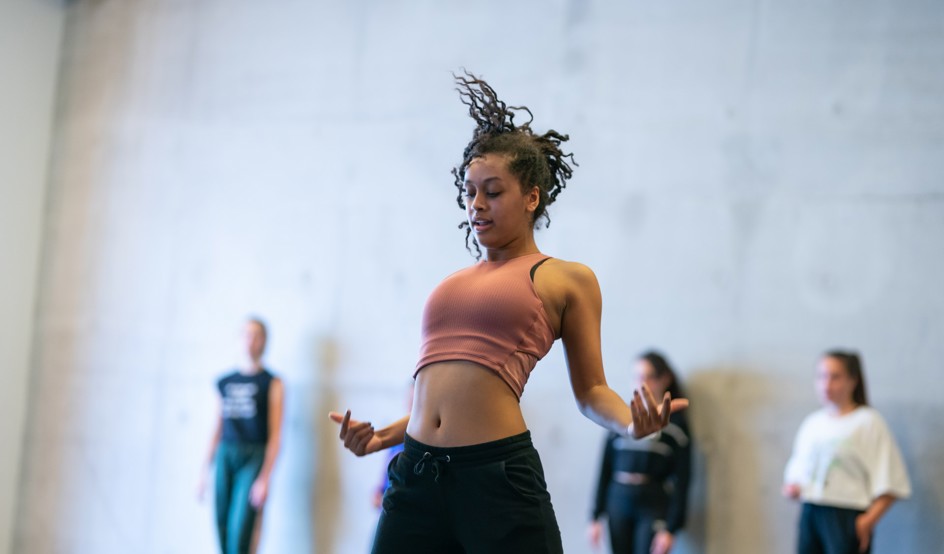 © Sjoerd Derine
Are you a real dance animal?

Then the Crosstown production group is looking for you!
Do you dance daily and are you serious about pursuing it as a career? With the Crosstown production group, you can follow an intensive program where you will have the opportunity to develop your talent and creative ambitions. Refining your own style becomes a priority, and together with your Crosstown peers you'll work towards a dance performance with professional choreographers working at Korzo.
During our 2019/2020 season, participants aged 14 and upward who have achieved an advanced level of dance technique and expression will be working together with choreographers Junadry Leocaria and and Rutkay Özpinar. Their foundations are Waacking and modern dance respectively.

Classes are given on Tuesdays (2 hours), Thursdays (2 hours), and Saturdays (4 hours). In the Fall you'll follow an intensive program three times a week. From January onward you'll also be rehearsing for the performances.
Auditions take place on 14 and 21 September 2019.
Auditions
Interested in dancing with the Crosstown Production group? Apply for the auditions on Saturday 14 and Saturday 21 September in Korzo.
Performances
The dancers of the Crosstown Production group create two original performances each year together with a Korzo choreographer.