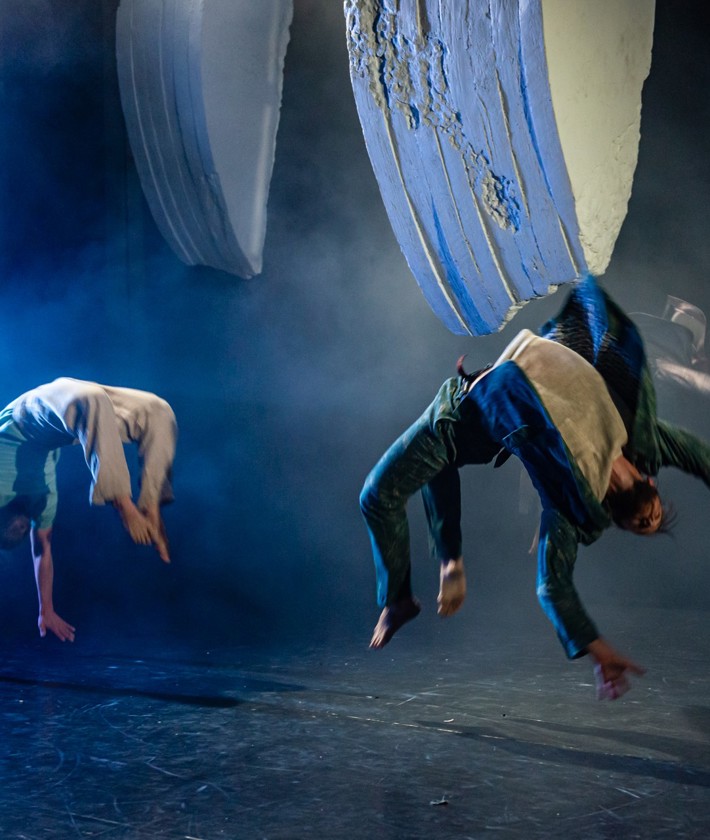 An ode to the unfinished, being in progress and the undetermined.
Important update!
Due to an unfortunate injury in the cast the performers cannot perform Each time we fall, a city risses. Instead they will perform the piece The Future is not what it used to be. This piece was on the program last December but was cancelled due to the Corona measures. Read more about the new performance below.
Everything is constantly moving. Nothing ever stays the same, even if the slightest change remains invisible. We cannot stop time. Oftentimes the hours slip away from us, yet seem elastic during other moments. We are afraid to lose time. But does time move forward? Do hours exist outside of ourselves?
With The Future is not what it used to be choreographer Pia Meuthen and her performers have created a physical and sensory performance about the mystery of time. They demonstrate the desire of man to create cohesion in a fragmented world, to not lose grip over the past, to gain control over the future and be swept away in the moment.
Floating objects form a surrealist and poetical universe. The performers balance, high in the sky, on crumbled fragments solidified through time. Above the gaping abyss they unravel the coherence between time and gravity. They move through a vacuum without any support. Abandoning all certainty, they embrace taking risks while playing with our perception of time.
Combi- ticket
After The Future is not what it used to be you can also attend Figment by Nathalie Miles at 21:00 and pay €20.00 (instead of €26.00) for both performances together.
Credits
| | |
| --- | --- |
| Choreography | Pia Meuthen |
| Dance/acrobatics | Francesco Barba, Davide Bellotta, Raphaël Billet, Tarek Rammo, Nicolai Maximilian |
| Live music | Els Mondelaers |
| Composition | Anthony Fiumara, Strijbos & Van Rijswijk |
| Scenography | Sammy van den Heuvel |
| Costume design | Sanne Reichert |
| Lighting design | Bart Verzellenberg |
| Dramaturgy | Angelique Willkie |
| Assistance & training | Miquel de Jong |
| Producer | Panama Pictures in co-production with Strijbos & Van Rijswijk |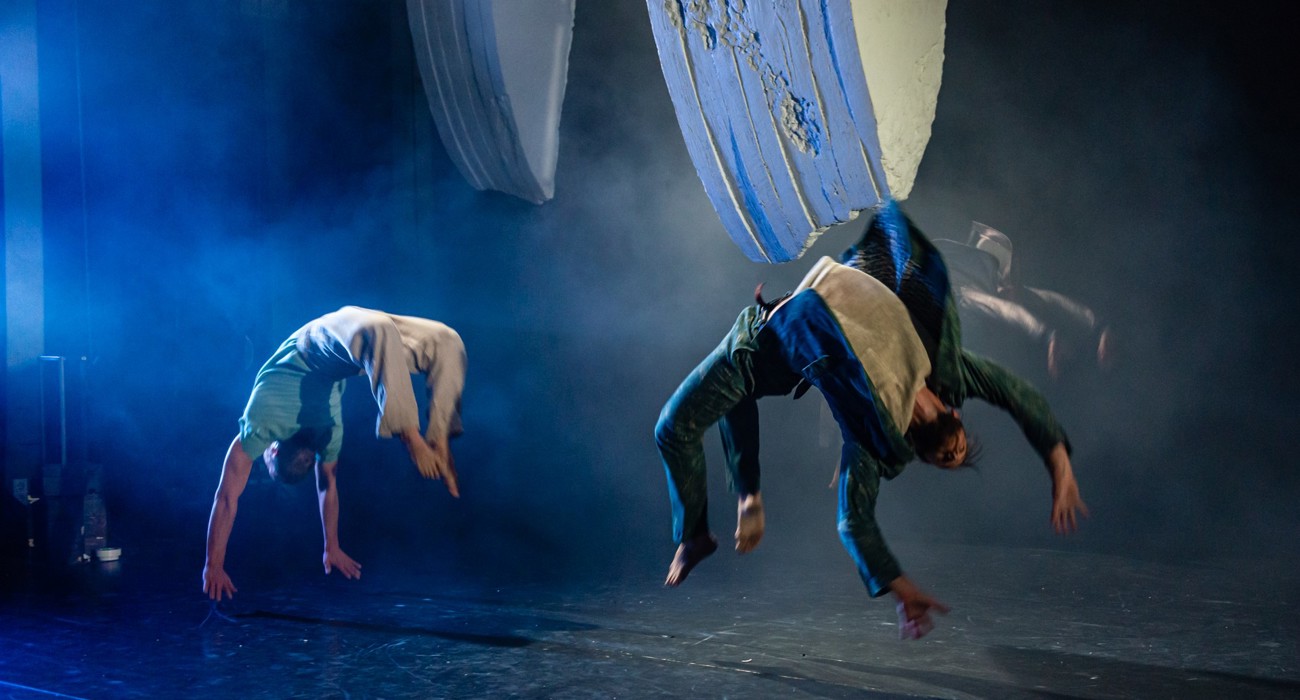 © Rob Hogeslag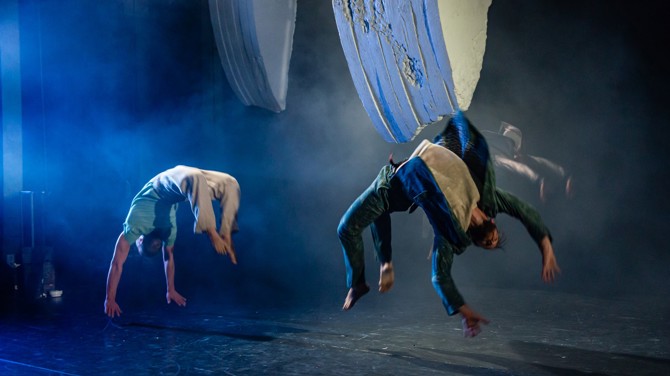 © Rob Hogeslag
Cirque Mania #13: The Future is not what it used to be