An hour and a half of nonstop cheering and liberating conflict. 
Anger is 'a guest who is only welcome under strict conditions', according to philosopher Peter Sloterdijlk. But it is also a changing, creative, and even heroic force. He who explodes becomes one with their impulses and is momentarily free of doubt.  
In Bambie 20, anger is given free rein, in absurdist, physical magnifications with recognisable traits. The three figures on stage are possessed by rage, and their attacks make for an hour and a half's worth of nonstop cheering and liberating conflict. They indulge in all possible forms of implosions and explosions; at each other and at themselves, at life and in general, at the newspaper and the interior. 
For around fifteen years, Bambie has made physical theatre that is astounding and poignant. Theatre whereby the actors work up a sweat while their imaginations run away with them. Slapstick can go hand in hand with a poetic choreography. It is theatre that is conceived 'on the floor' and shaped by the bodies of the performers. What starts with Big Subjects and Big Emotions, results in wild chases, desperate moves, mock battles, and comfort rituals. 
| | |
| --- | --- |
| Concept and play | Jochem Stavenuiter, Paul van der Laan, Gerindo Kartadinata |
| Final direction | Marijn van der Jagt |
| Performance coach | Ibelisse Guardia Ferragutti |
| Sound design | Wim Conradi |
| Lighting design & technical crew | Manuel Boutreur |
| Visuals | Hester Jolink |
| Costumes | Atty Kingma |
| Production | Lena Meijer |
| Business direction | Tamara Kaesberry / Bureau Tamtam |
| Sales | Bureau Berbee Culturele Affaires |
| Marketing | Lonneke van Eden / Bureau Tamtam |
| Photography and graphic design | -SYB- |
| Scene photo | Ben van Duin |
| BAMBIE 20 is supported by | Fonds Podiumkunsten, Fonds 21, Amsterdams Fonds voor de Kunst |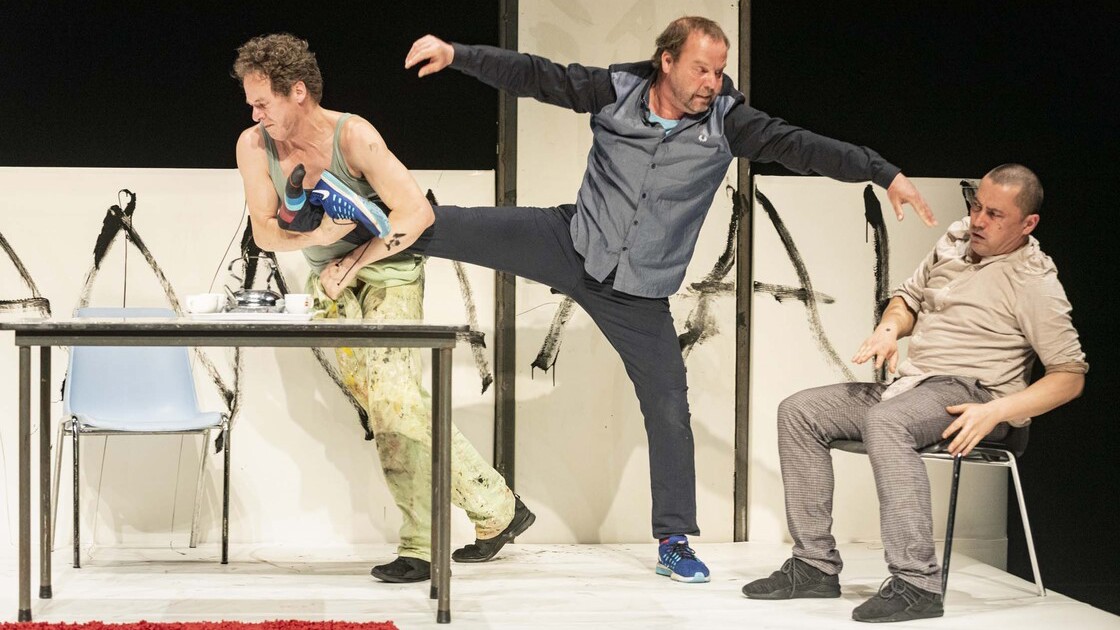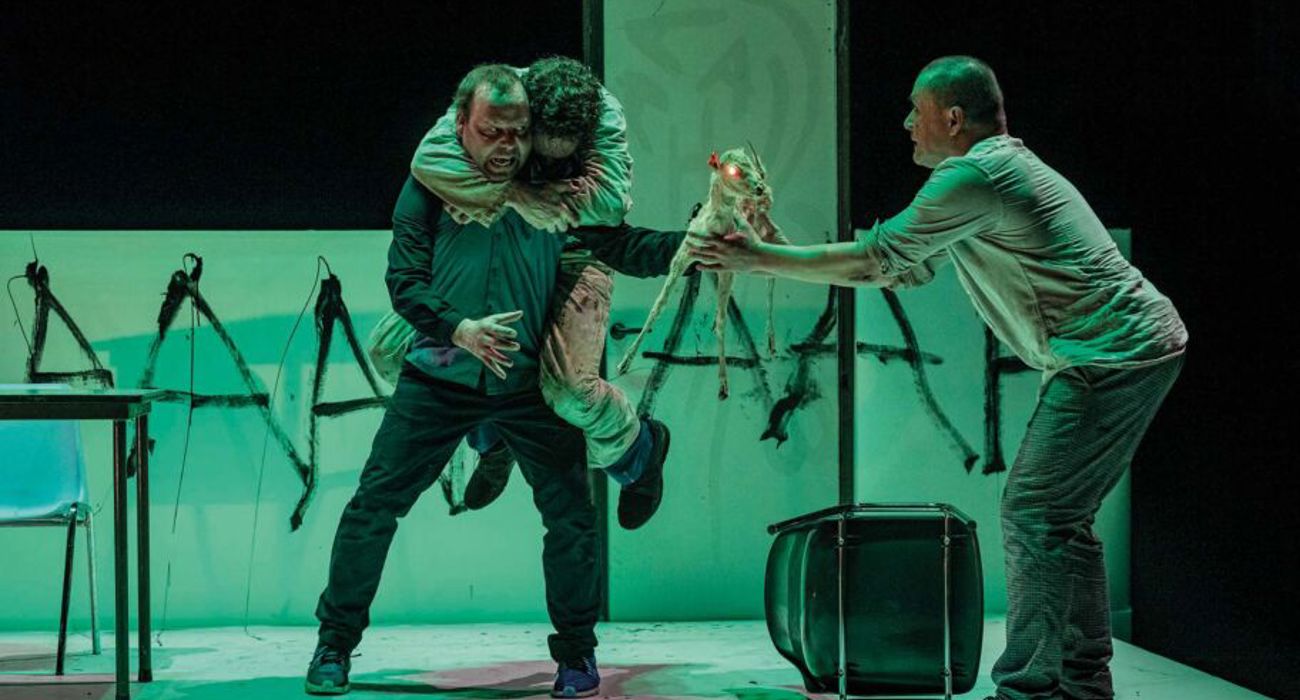 © Ben Van Duin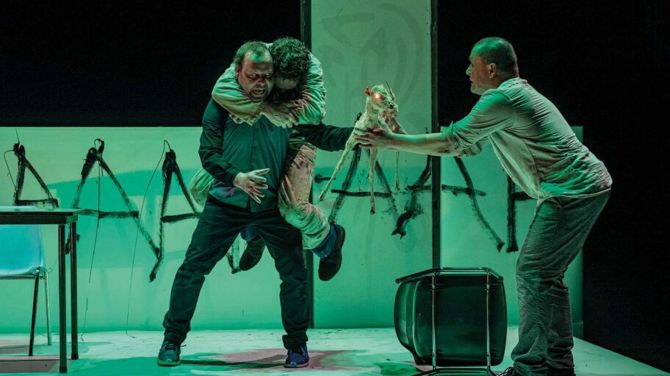 © Ben Van Duin
Bambie 20