Creative
Rutkay Özpinar
Introduction
Rutkay Özpinar has a broad background in hip-hop, breakdance, Turkish folk dance, classical ballet, and modern dance. He has experienced unique developments during his career that have brought him to his own dance language. His route began by Bertha Huls via Boys Action at ArteZ (Arnhem) continuing with studies at the dance department of Codarts (Rotterdam), he was also part of De Dutch Junior Dance Division in The Hague. In 2014 at the age of 23, he began as the youngest choreographer in the Netherlands to be associated with Korzo. He was awarded the BNG Bank Dance Prize for his work Grip (2015) and was nominated for the first edition of the Haagse Piket Kunstprijzen.

Development
Rutkay knows his body and he well understands what he can express with it. He knows how to use his movements powerfully, softly, and expressively. Despite his striving after perfection, he lays the emphasis on preserving a human sense of rhythm. This goal is part of his vision of his craftsmanship. It is important for him to tell a story that the audience can identify with and that moves them. He finds inspiration in different perspectives, backgrounds and experiences. Rutkay does not shy away from using his own personal stories in a larger context. Up till now these stories have been related to the darker side of life. In his latest work he attempts to also show other aspects.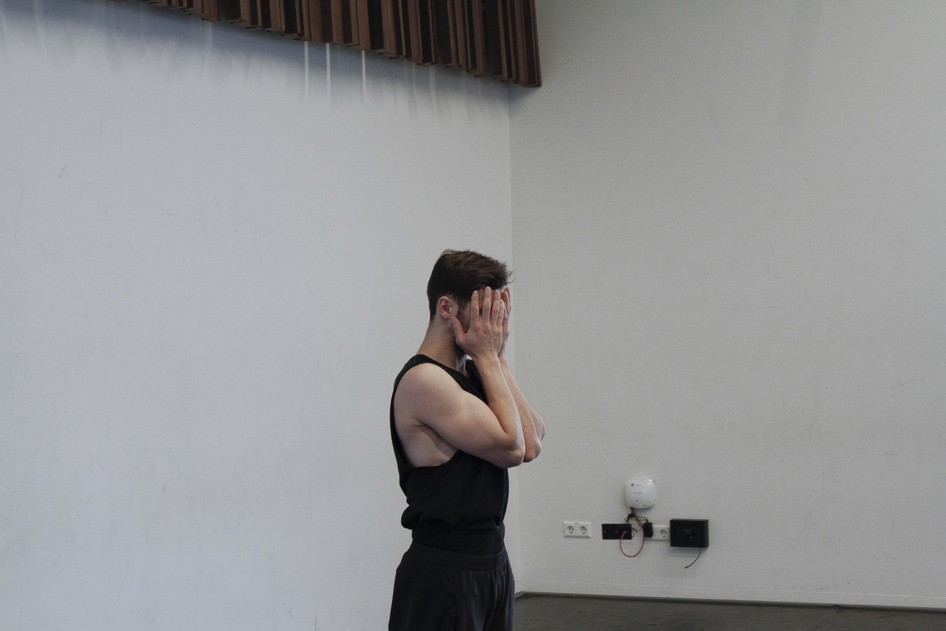 Research
The research he conducted in 2019 in the powerful Oyantal (belly dance), the heavy, repetitive Halay and the narrative and harmonious Zeybek whetted his curiosity. In March of 2020 he concluded this research in Istanbul. He made acquaintance there with various folk dancers, among which a number of dancers specialized in Oriental dance. He enriched his knowledge of the history and technique of these styles and fond much inspiration. In addition, Rutkay hopes in the near future to return to visit the ITÜ Istanbul Teknik Üniversitersi (folk dance academy).  

Inspiration
Rutkay sees inspiration everywhere in order to create. He easily delves into his own dance history for inspiration. He has so much to express and to this end goes in search of movement. He wants to convey his message as authentically as possible with his dance language. His vision of humanity, change, and emotion make a new performance time and time again and with that, a new experience.
Craftsmanship
As a creative, Rutkay sees a different process come about. His vision in the process is clear and fluid, there is room for discovery. The dancer, the dance, and the music flow together to form a whole that in combination achieves meaning. The short piece Speaking of Me (2020) is part of this growth process.
There are plans for the future slowly taking shape in Rutkay's body and mind. He looks forward to working as a choreographer with his own dance company. A place where he, as a creative, can realize his dance language, stories, and expression.
With Korzo, he created work for Here we live and  now (2014 and 2015), Voorjaarsontwaken (2015 and 2016), 4x4: The Fellowship of Dance (2017), Gönülden Gelen - Wat uit de ziel komt (2019), Speaking of Me (2020), and the full-length performance The Unfamiliar (2018).
Recently, Rutkay appeared on national television during the NPO/NTR program Dans met Mij. During the episode he talks about his journey as a maker and shows the specially made duet Wandering together with dancer Christie Partelow.