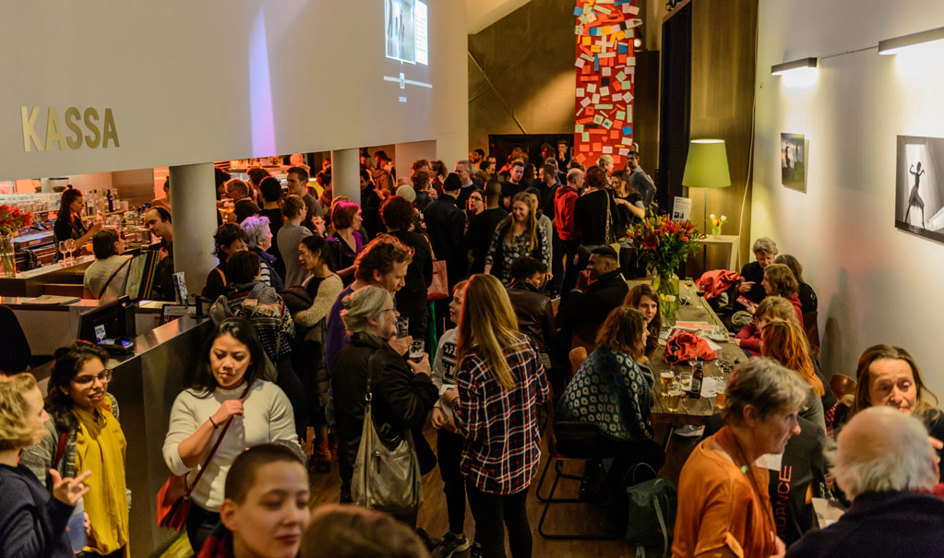 Korzo is looking for Front of House-employees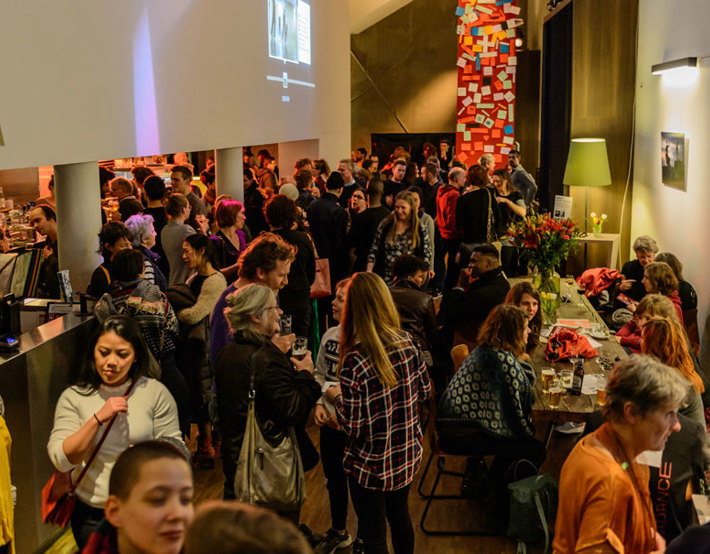 Front of House-employee(s)
Fulltime or parttime
Do you share our passion for theatre and culture and are you looking for a nice side job with a good salary? Look no further! Come join our Front of House-team in one of the nicest theatres in The Hague. The wide range of performances, including dance, music, circus and mime ensures many different activities for the Front of House-team. This is why we are always looking for enthusiastic people to join our team.
The job
As a Front of House employee in Korzo, you and your colleagues are responsible for executing various activities to let the evenings run as smoothly as possible. On performance nights, this mainly concerns bar shifts in the foyer, but preparing lunches, catering or shifts at the service desk are also part of your job. Additionally, we guide schools to visit performances in our theatre or host meetings and events from third parties. The tasks within the Front of House-team are diverse, challenging and informative. You will contribute to a neat and representative attitude of the team and you have the capacity to create a good working atmosphere. You use your welcoming and hospitality skills to strive for guests to have the best theatre experience possible.
What are we looking for
You have an affinity with theatre and culture, or you are interested in getting to know this area of work. The values of connection, openness, and uniqueness are core values of Korzo and you propagate these values to the outside world as an ambassador of our theatre. Do you recognise yourself in these values and are you ready to offer our guests the best experience possible? Are you representative, proactive, stress resistant, and do you have the social skills to contribute to a pleasant working environment within our team? Are you flexible with regards to your shifts and do you live in or near The Hague? Then we would kindly invite you to contact us.
What are we offering you?
A diverse job in a dynamic working environment;
Pleasant and enthusiastic colleagues;
An informal and pleasant atmosphere;
Opportunities to grow and room to develop your talents and skills;
Good labour conditions according to the CAO Theatre and Dance;
A beautiful workplace in the centre of The Hague.
Interested?
Do you feel you are the right candidate and would you like to join our team? Contact us! You can apply by sending your resume and a motivation to Monique Kooij (HR rep) via monique@korzo.nl.
Additional information
Kind of employment: fulltime, part-time, on-call basis
Work days: mainly Thursday, Friday, Saturday and Sunday (performance days and evenings), but productions and events can also take place during the week.
Bar shifts and shifts to accompany the audience in the hall are generally in the evening. Front desk shifts are both during the day and the evening.
We prefer you to be available 2 days from Thursday to Sunday. If you prefer to work on weekdays, we ask you to be available for 3 days.

CaDance 2023: we're looking for volunteers!
In May CaDance returns to Korzo, the festival where you discover the newest movement in dance, circus and physical theatre. We work with a dedicated and enthusiastic team of volunteers, but we could...
Read more
Rutkay Özpinar performs during filmfestival Movies that Matter
Rutkay Özpinar will perform during this years Movies that Matter. He'll dance the piece His after the screening of Joyland on Saturday the 1st of April. His was inspired by Rutkays research into...
Read more