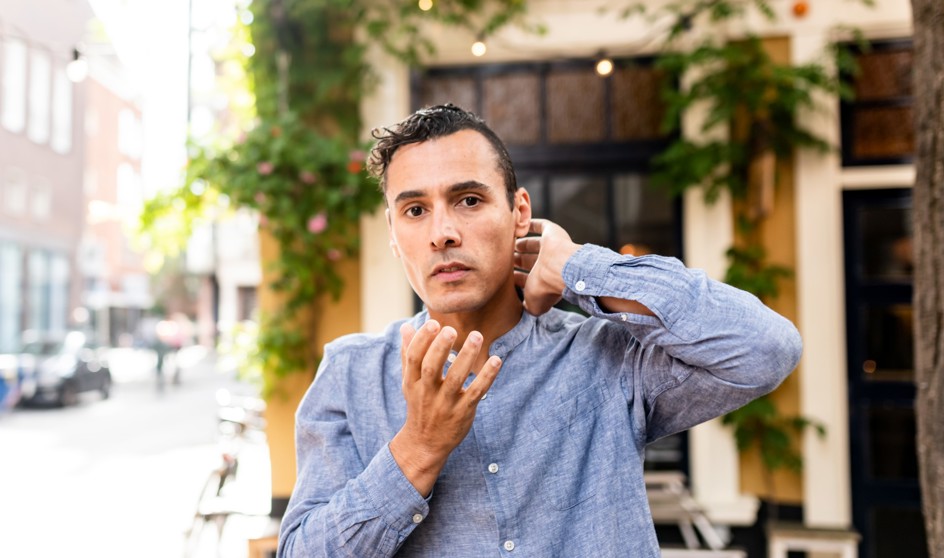 Creative
Samir Calixto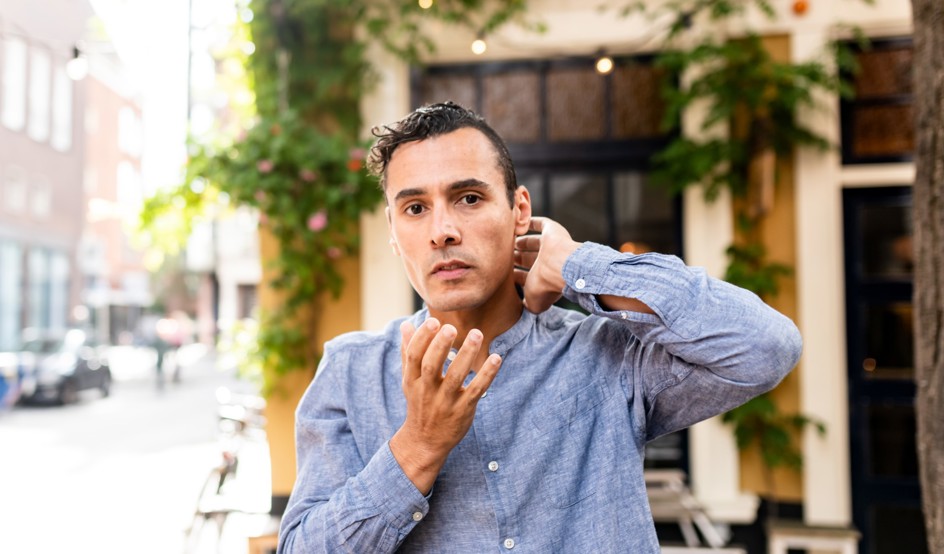 A turbulent dynamic and deep intensity have shaped the life of the Brazilian Samir Calixto, and manages to channel this energy in layers that are crystal clear. In all his work, inscrutability and human necessity resonate, and he manages to make visible and especially palpable that which otherwise remains concealed and invisible.
Samir came to Europe in 2004 and almost directly walked in to Korzo, as a dancer. He danced for Jérôme Meyer & Isabelle Chaffaud, Gabriella Maiorino, Amos Ben-Tal, Ederson Rodrigues Xavier, but also for groups such as de Stilte. He made his first piece in Brazil, the solo Eros that won him the prize of the Nascente/Abril Festival. Newly arrived in the Netherlands, he made a new solo in his living room with which got him through to the finale of the Best Dance Solo Competition in Leipzig (led by Alain Platel). At the University of Sao Paulo, Samir attended the theatre course and studied classical singing at the conservatory. During this period he also attended dance classes. Physical expression was always a part of him, but a career as a dancer was not immediately his chosen path. Samir created his first work for Korzo – Beating Hollow – in 2009 with cellist Jan Willem Troost. They were selected for the Jur Naessens Music Prize. Samir has worked in Korzo since then, producing many performances. In 2013 he was nominated for the prestigious Swan Prize for Most Impressive Dance Production with 4 Seasons. In 2014 he received the BNG Bank Dance Prize for choreographic talent.
Samir's work is best characterized as uncompromising and cutting-edge. His works explore the qualities of timelessness and the knowledge that resides in the body. This timelessness overlaps with a universality that transcends nationalities. A performance by Samir requires time, not only in the making, but also in experiencing the performance itself, because the various layers and perspectives in the music, dance, and visual image scrupulously interact with each other and finally form a new or more intense reality, which speaks of a deep humanity.
Extremes, a deep intensity, and music are leading elements is his work. The cause for his creations may be a work of philosophy or a piece of music. He sees the body from a spiritual and philosophic perspective. The forces around us, such as nature, drive the work. Man and the body always stand in relation to his surroundings and must maintain themselves or cooperate with this environment. The music he uses embodies a similar urge. The performances and subjects that succeed each other alternate between both sides of the spectrum: light and dark, soft and hard, masculine and feminine.
At Korzo he created Beating Hollow (2019), Winterreise Tetralogy (2011-2013), 4 Seasons (2013), Paradise Lost (2015), M (2016), Summa (2017), and W (2019). He received a Swan nomination for Most Impressive Dance Production of 2013 for 4 Seasons and the BNG selected him as 'Excellent talent 2014'.
On Monday 12 October, Samir was interview about his journey and vision as a choreographer for the NPO serie Podium Dans. Watch full episode below.