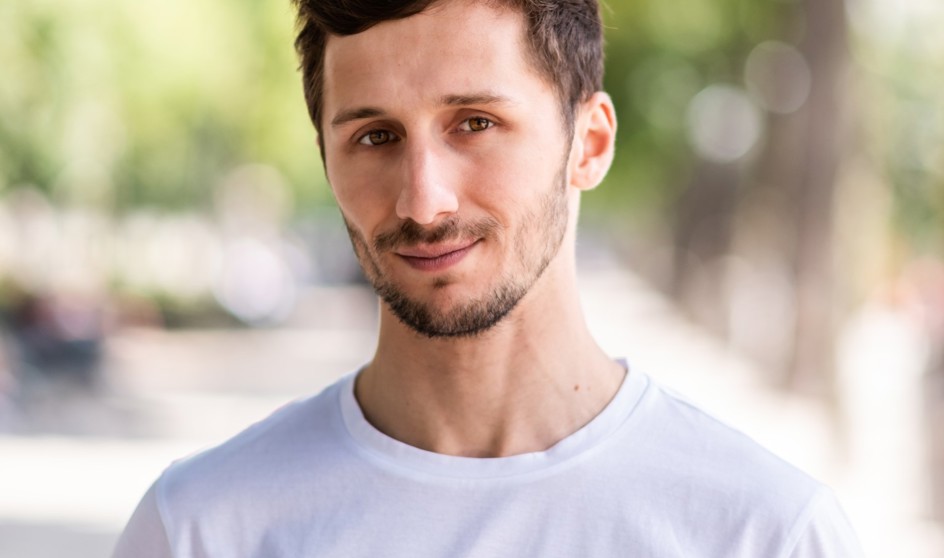 Creative
Rutkay Özpinar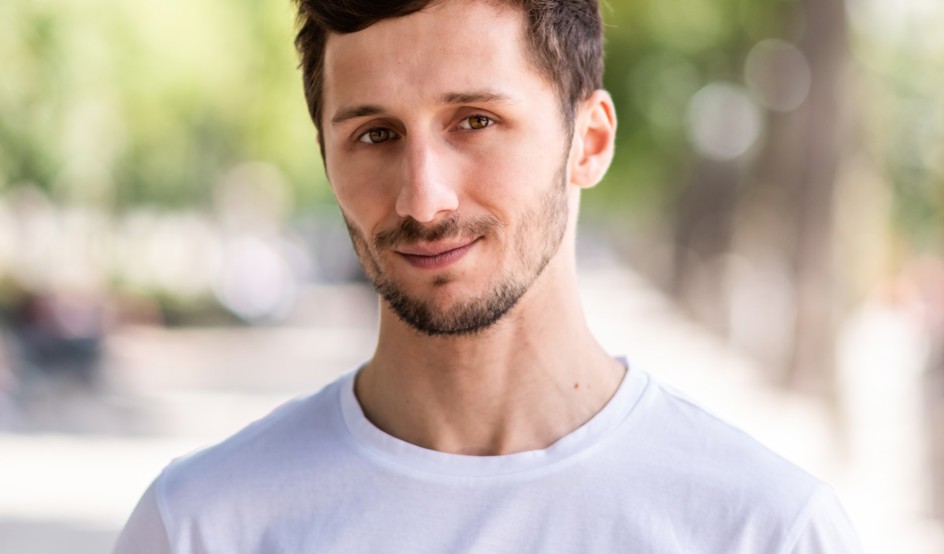 The Turkish-Dutch Rutkay Özpinar long thought that he was the boy who couldn't do anything. Now he knows that he is a creative with a talent for math who speaks many languages. This enables him to connect different worlds and even to merge them.
After a tumultuous journey past various institutes and dance academies - Boys Action, ArtEZ (Arnhem), Codarts (Rotterdam) - where he trained in classical and modern as well as urban techniques, he was part of the first group of De Dutch Dance Division in The Hague. Here he got the chance to make his first short creations and subsequently, at the age of twenty-three, got up the courage to knock on the door of Korzo.
Dancing and creating was in his blood from the start. As a little boy he staged dance performances for his friends in the weekend and on vacation the car radio served as a sound installation. As a choreographer, he aims to emphasize the human aspect as much as possible. That ranges from the subjects he chooses, the way in which he works with his dancers, to the manner of performance. Özpinar's lively personality seeps through the often less attractive human subjects such as loneliness and loss that he uses in his work. His movement language is also an expression of that sense of humanity where we see two worlds united. He effortlessly connects the qualities of urban and academic dance with influences from Turkish folk dance.
After a number of short creations, among which the prize winning Grip (BNG Bank Prize 2016 and a nomination for the first edition of the Haagse Piket prizes), about the inner struggle with oneself and the expectations of the outside world, He made an artistic exploration of his own roots on an invitation from Korzo in 2019. He explored the sensual and powerful Oryantal (belly dance), the heavy and repetitive Halayn and the narrative and harmonious Zeybek.
This exploration had a liberating effect. Rutkay discovered that he had focussed too much on conforming to general expectations, which led to a continuous inner struggle. In his work this was expressed by an aesthetic and formal language. Through his research he learned more about his other world and how to use that in his work. The result was as if a pair of scales finally came into balance. The influences of Turkish folk dance fed into his movement language with a strong inner connection. He combines this organically with his academic dance background. Ballet is not a language he is conscious of having learnt, but it is a language that he speaks, just like Turkish and Turkish folk dance. This affords him the freedom to employ the qualities of these techniques to create new movement.
He has created work for Here we live and now (2014), Voorjaarsontwaken (2015), 4x4 The Fellowship of Dance (2019) and the full-length performance The Unfamiliar (2018). Now he is working on his solo Hither and Thither.