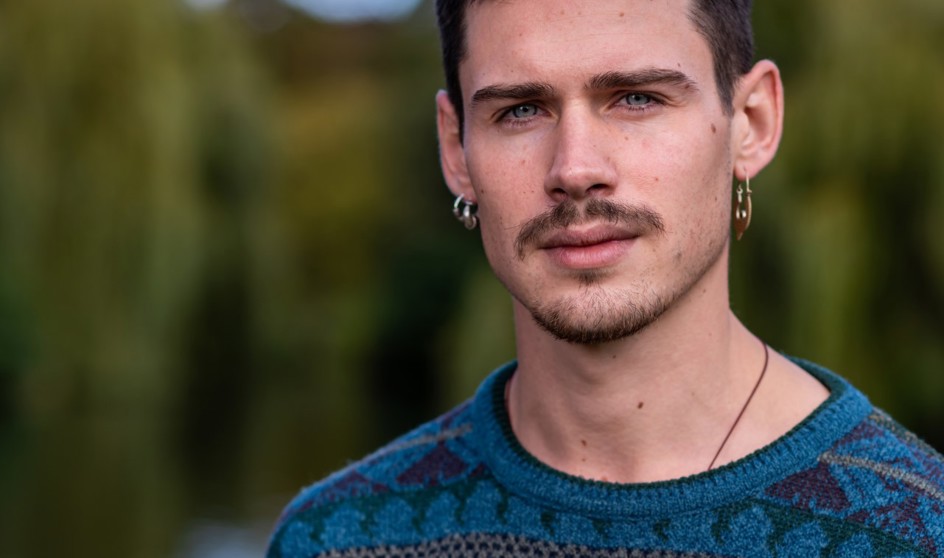 Choreographer
Antonin Rioche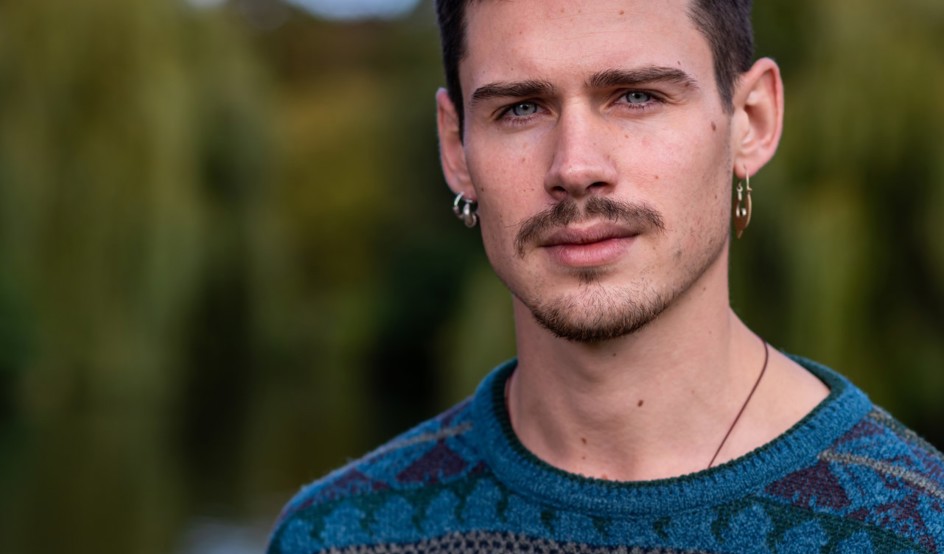 At an early age, Antonin's mother gifted him with a great love for dance. He was certain that he wanted to become a choreographer, but to do so he felt that he should first become a good dancer. In his teens, he followed contemporary dance lessons. His interest was also sparked in art, in cinema and theatre already in this period. He continued his dance training at Ballet Junior of Geneva. This was at some risk because he had never followed ballet training, only contemporary dance. They told him then that he would never dance with the big companies. Subsequently, he danced with choreographers such as Olivier Dubois and Sacha Waltz, Wayne McGregor, Marina Mascarell, and at Korzo with Ryan Djojokarso. Sidi Larbi Cherkaoui invited him to create his first solo Oh Boy! For the Eastman Summer Intensive in 2017 and Oh Boy! has been performed in Antwerp, Berlin, The Hague, Paris, and Geneva. Antonin Rioche moved to The Hague in 2018.
As house choreographer at Korzo he has created the choreographic works:
The Others and Finally a sign of life presented during Here we live and now 2018 and 2019, and he has been invited by Nederlands Dans Theater (NDT) and Korzo to create a full evening performance in season 20/21: Glitter will premiere at the CaDance festival followed by a Dutch tour.
Antonin finds that in today's world, people suffer from a great imbalance and dance is uniquely suited to establishing a connection between body and mind. His work is a constant search for balance; balance between technical virtuosity and the individual, between being heard and belonging, between parody and reality. The balance between and within individuals is at the heart of his creations. He carefully observes to find the cause of the imbalance and then gives it form. Antonin is always concerned with safeguarding a healthy community, be it within an individual, between two people, or a group, it's all about how one relates to another. Drawing from his own experiences as a freelance dancer and the constant struggle to feel safe in ever-changing configurations and cultures, he sees the struggle of contemporary man, and he fully embraces that struggle.  
Before the moment of creation, Antonin has fully fleshed out his thoughts on the work before him. A text is always the starting point for a creation, making his process distinctly different from the way most choreographers work. He creates files in which he records and organizes his own texts, thoughts, and inspirations enabling him to start at point where he is completely conversant with his subject. Antonin immerses himself in universal subjects to then develop an entirely personal view. His creative urgency comes from his conviction that something is lacking; an imbalance to which he gives form. Then he places this in the framework of a broader theme such as loneliness, hope or love. He listens to the people who he creates for with great sensitivity and then uses that input in various forms. He sees the person in front of him and gives that person a voice. Dance and movement are the basis for expression, but not necessarily the point of departure. His palette includes theatre, cinema, and other visual arts.