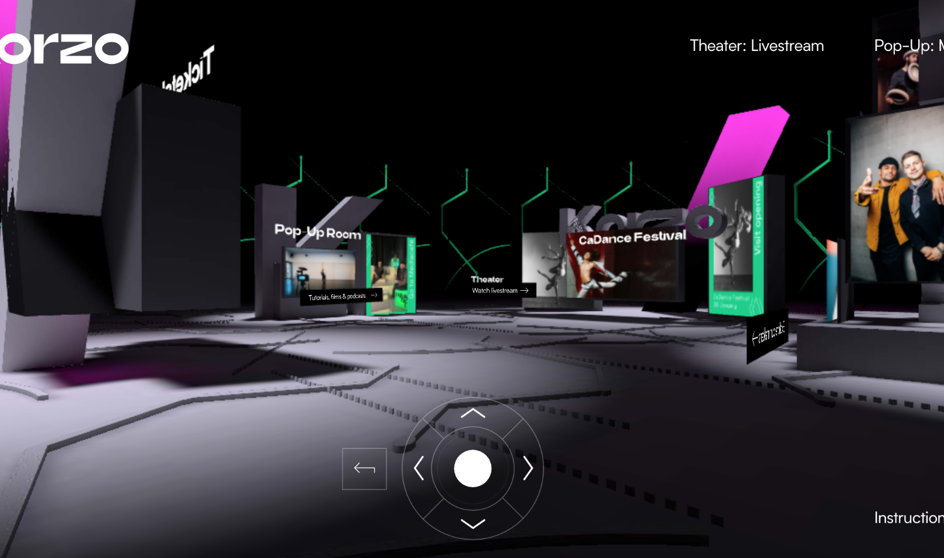 Visitors
Watch performances and concerts from your living room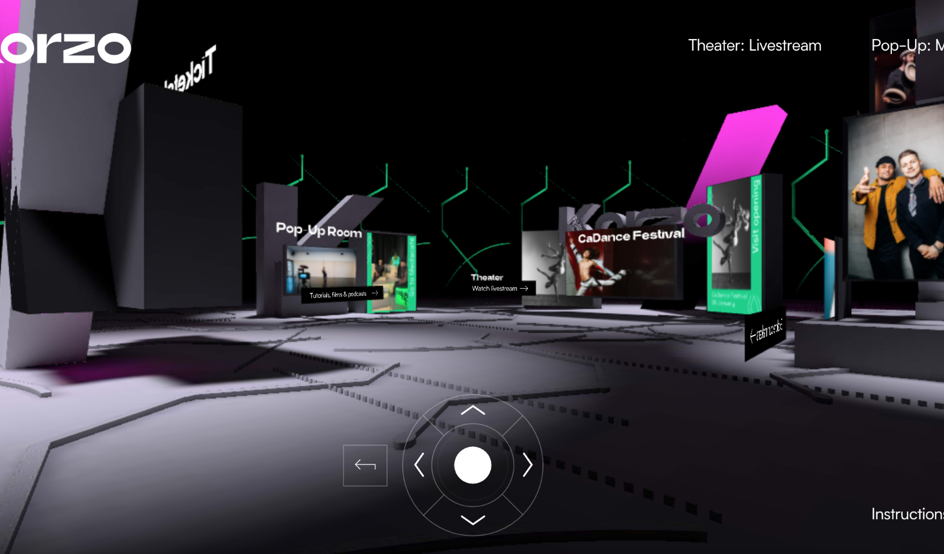 Studio X
Xperience | Xplore | Xpand | Xtra
Korzo would like to welcome you online to Studio X, our 3D platform in which we (live) stream performances, offer interactive Xtra's and introduce you to our makers virtually. Studio X can be visited 24 hours a day via x.korzo.nl to wander around, experience and immerse yourself in the Korzo world from your own living room.

Tips
Studio X is best viewed via Google Chrome. Other browsers also do it, but we know from Safari, for example, that the navigation buttons remain in the picture.


Open the livestream in time, check whether everything is working and ensure a stable internet connection (check your speed here).


Watch the live stream on a big screen. Did you know that you can often stream from your mobile phone to your TV? Or can you connect your laptop to the TV with an HDMI cable? Read here how to do that. Note: using an HDMI cable will slightly reduce the quality of the stream.


Dim all lights in the house; the experience will be greater! During any blackouts in the performances, the effect of this will also come across better at home.


Turn your sound up a bit louder than you normally would, you will notice that this completes your experience. Do you have a set of separate speakers? Then connect it to your laptop / tablet.


Open the live stream from Studio X in full screen. Note: the full screen function for videos will not work if your browser is already in full screen. First close the full screen function of the browser and use the full screen function in the video to put the video on full screen.
Need help? Ask our chat agents for the light version.


Chat during the broadcast
During livestreams and live events, we are available via live chat, telephone (+31 70 363 7540) and e-mail: info@korzo.nl.
Need support for an on demand stream? Our box office is open Monday-Friday from 12:00 - 17:00 hrs and on Saturday from 10:00 - 18:00 hrs.
Check out this little preview of Studio X.