New from 2022 
Starting from the 2022-23 season, you no longer need to register for an entire school year: you can choose which Crosstown projects in which you wish to participate. One project is usually a few weeks or a few months.
By making registration more flexible, Korzo has more room to manoeuvre to accommodate current developments in the dance, other performing arts, and social subjects.
There are two projects in the fall of 2022: Get Started and Production.
For everyone between the ages of 14 to 21 with little or modest experience who is curious about what Crosstown has to offer. A twelve-week project from september thru december.
Style
The classes are modern with influences of street and club styles.
Class starting times
1x a week in a regular group. Thursday evenings 19:00-20:30.
Period
September to December
Price
Project of 12 lessons for € 90,-
Kick-off (trial day)
17 September (12:00-16:00)
During this kick off, you will participate in workshops in various styles and have the chance to see if Crosstown is really for you. You decide to continue after completing this day.
Instructor: Aviva Thijssen




Aviva Thijssen is twenty years old and a dancer and dance maker. She is currently a third-year student at the Rotterdam dance academy Codarts in the dance instructor course.

 

Coach: Zahira Suliman

Zahira danced with Crosstown for a number of years and discovered her passion for dance there. In 2016 she graduated from the dance instructor course of Codarts in Rotterdam. Based on her own experience, Zahira is convinced that you can develop most in dance by being open to yourself and to each other.
Are you well on your way to becoming a real stage animal? Do you want to work with a professional choreographer? Then register for Crosstown's production project.
From September thru December you will work towards a performance.
In this period, you will follow classes in various dance styles and work with a professional dance maker in the run-up to the premiere. The name of the professional choreographer will be announced shortly. Choreographers who have previously created performances for Crosstown include: Lloyd Marengo, Ryan Djojokarso, Donna Chittick and Junadry Leocaria.
Class times:
Tuesday evening (open class, 20:00-21:30)
Thursday evening (19:30-21:30)
Saturday daytime (10:30-16:00).
Period
September till December
Price
€ 240,- for three months (or € 80 per month)
Kick off
During this day of auditions, you will participate in workshops in various styles and see if this project is really for you. Upon completion of the day, the choreographer and coach will decide which dancers will be selected for the production. The classes will begin the following week.
Who are we looking for?
Is dancing your passion? Is dancing a daily activity for you and do you want to pursue it professionally? We are looking for motivated and experienced dancers between the ages of 16 and 30 who are willing to dedicate their time and energy to Crosstown.
Maker: Ramses Papa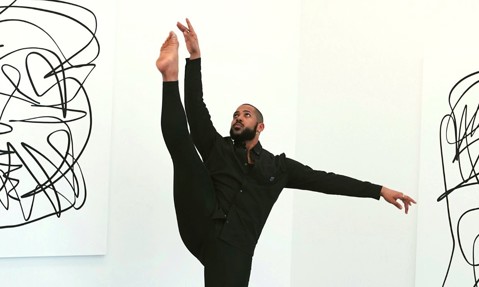 "My name is Ramses Papa, I'm from Curaçao and 25 years of age. I'm a dancer, teacher and a choreographer. Currently i'm working with pre-educations in Gelderland and choreographing for Higher educations and independent projects. I like to indulge in every type of dance styles, but my main movement qualities are Limon (Modern), Floorwork + Tricks & Urban Contemporary."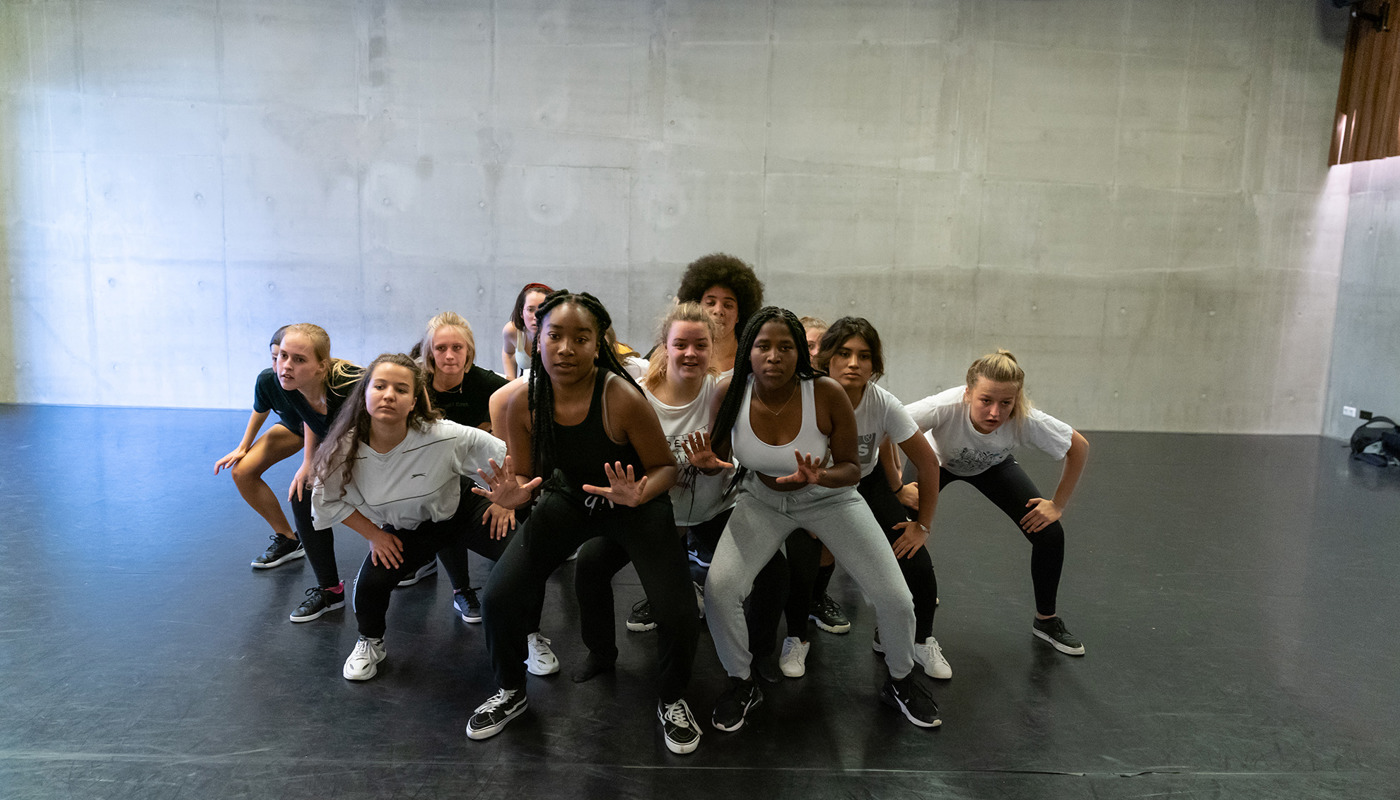 Talent development
The Crosstown programs will give you room to discover your own creative identity and develop your own talent. In the space of a few weeks, you will work, alone or with other young people from The Hague, towards a performance or a presentation.
You will receive instruction from inspiring choreographers, instructors, and other art professionals. You can get acquainted with club and street styles such as voguing, breaking, and house, and contemporary dance. You will also have the chance to experiment during the creative process.
Crosstown is for every one between the ages of 14 and 30 who wants to do more than just follow a dance class once a week.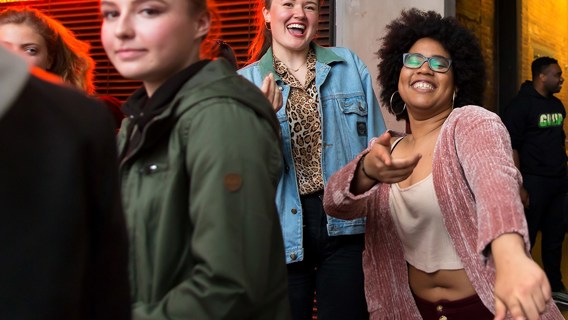 Crosstown Specials
Weekend or holiday specials with workshops and courses. For dancers with or without experience.
Sign up for the Get Moving newsletter for more information.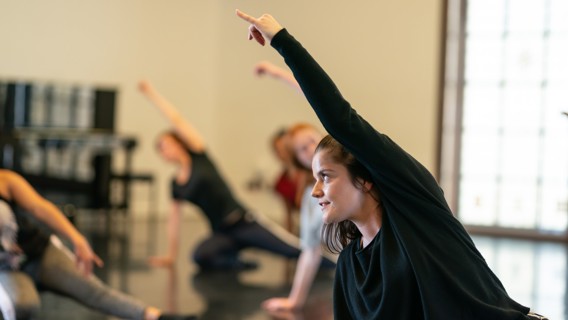 Move Your Frame
During this 10 week program you will work with dance and video: how will you be able to combine both to share your story?
During the project participants will create a solo in which they research, create and perform with their own movement language. You can also choose to work on a short documentary or dancevideo. Research and experimenting are key elements during this project: we will get acquainted with storytelling in both disciplines.
From January you will be able to apply for Move Your Frame.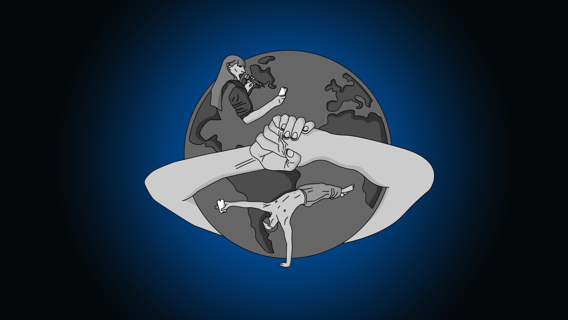 Breakin' Borders
Fractal Collective is organizing an exchange program in a collaboration with Dance In FFM (Germany) and Korzo (the Netherlands). They will explore the question: what boundaries keep us from living without stereotypes?
During the 9 month project a group from 10 people from Germany and 10 people from the Netherlands will have classes in dance, theatre and spoken word. They will exchange their experiences live and online, share knowledge and present a unique performance in The Hague (the Netherlands).
The presentation of Breakin' Borders will be shown at the 17th and 18th of December at the Korzo Studio.
Contact
Do you have questions about Crosstown? We are happy to help! Call or text 06 81280987 or send an e-mail to crosstown@korzo.nl.
Practical information
The Crosstown classes are taught in Korzo, Prinsestraat 42, The Hague. You can reach us via 070 363 7540 till the class is finished.