| | |
| --- | --- |
| Choreography | Ann Van den Broek |
| Production | WArd/waRD |
| Duration | 60 min |
Zooming in on Loss is the second performance by Ann Van den Broek in The Memory Loss Collection. In the acclaimed first part Blueprint on Memory, the memory itself and the early awareness of memory loss was central. The sequel focuses on the internal struggle between individuals and their social environment in the process of memory loss.
Zooming in on Loss is a multidisciplinary production in which video, an installation, performance, sound, the spoken word and emotional expressions are blended together. Onlookers experience layers of feelings that are slowly unveiled. The audience stands around the performers, this gives the performance a large measure of intensity and intimacy. Familiar yet alienating, limits that dissolve as soon as you zoom in. Clarity is permanently wiped out by a state of disorientation, confusion, chaos, and madness. Repetition in behavior, patterns and movements and los of recognition fill the space.
Zooming In on Loss is a WArd/waRD-Ann Van den Broek production in co production with Theater Rotterdam, ccBerchem (BE), La Pop (FR), La Briqueterie-CDC du Val-de-Marne (FR) and with financial support of Performing Arts Fund (NL), the municipality of Rotterdam (NL) and ABN AMRO Cultuurfonds (NL).
Credits
Concept, direction, choreography
Ann Van den Broek
Original cast
Louis Combeaud, Marion Bosetti, Gregory Frateur
Video- and light design
Bernie van Velzen
Scenography
Niek Kortekaas
Music and lyrics
Gregory Frateur, Ann Van den Broek
Sound installation
Nicolas Rombouts
Assistence Ann
Nik Rajšek
Costumes
Marielle Vos, Ann Van den Broek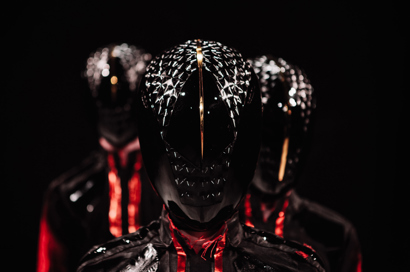 i
Première
Cancelled
Maciej Kuźmiński, M7 Production by Aleksandra Machnik & Maciej Kuźmiński Company , Šeiko Dance Company
i is een visionair en symbolisch werk op de grens van danstheater en beeldende kunst.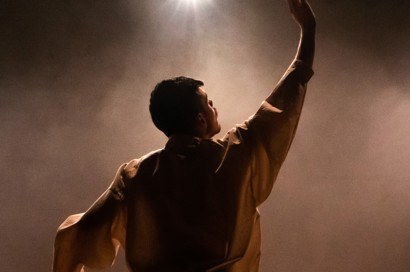 Rutkay Özpinar, Ryan Djojokarso, Antonin Rioche, Wubkje Kuindersma
Here to move you @home. Dat is ons vertrekpunt tijdens deze onzekere tijden. We brengen Korzo bij jou in de woonkamer tijdens de #FridayDanceDay.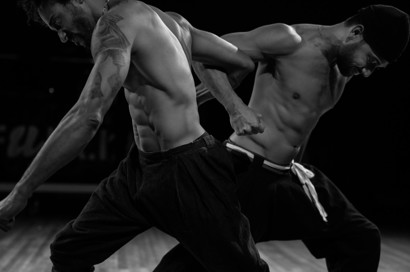 Doe mee
Korzo in Den Haag
Jong Korzo
We starten de week goed met iedere week een nieuwe class in een urban dansstijl.
09.00 - 09.30
bij jou thuis