| | |
| --- | --- |
| Performance | Slagwerk Den Haag |
| Composition | Yannis Kyriakides |
| Choreography | Keren Levi |
| Photography | Eti Steinberg |
unmute is a music/dance performance, a hybrid outcome of an encounter between composer Yannis Kyriakides and choreographer Keren Levi. During the performance dance, live percussion and digital soundscape are interwoven by the performers, 3 dancers and 2 musicians of percussion ensemble Slagwerk Den Haag. They all wear sensors on their bodies, their physical skills and new technology play upon each other. With this project Kyriakides and Levi tread on barely explored ground where technology and human physicality lead to new perspectives.
unmute is a coproduction of Keren Levi | NeverLike & Slagwerk Den Haag
Credits
concept and musical composition
Keren Levi, Yannis Kyriakides
concept and choreography
Keren Levi
dance, music and choreography
Eva Susova, Charlie Laban Trier, Matthew Day
percussion, dance and composition
Fedor Teunisse Marianna Soroka (Pepe Garcia in de ontwikkelingsfase)
dramaturgical advice
Igor Dobričić
sensor server and software development
Darien Brito
light design and technique
Martin Kaffarnik
sensor system and sound technique
Michelle Abolaffio
four costumes
Ginta Tinte
costume Fedor Teunisse
Keren Levi
graphic design
Miritte Ben Yitzchak
photography
Eti Steinberg, Assi Weitz
management & strategy
Jette Schneider (NeverLike/Transistor), Liesbeth Kok (Slagwerk Den Haag)
fund-raising and concept development
Judith Schoneveld (NeverLike/Transistor)
marketing & PR
Liorah Hoek (NeverLike), Marije de Graaf (Slagwerk Den Haag)
production
Stephie Kolman (Slagwerk Den Haag)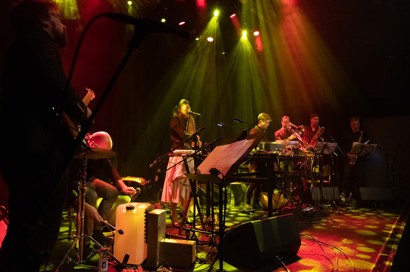 Festivals & series
Korzo in Den Haag
Stephanie Pan & Ensemble Klang, Cucina Povera
Samen met het internationale festival voor avontuurlijke muziek Rewire, dompelt Korzo je vier keer per jaar onder in de hedendaagse muziekwereld.
Annelinde Bruijs speelt Anna Pulchalchiajev, een succesvolle influencer. Als ze wordt beschuldigd van misleiding en dood door schuld begint haar façade barsten te vertonen.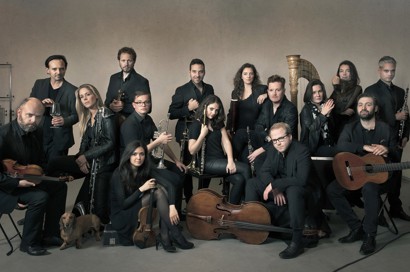 Festivals & series
Korzo in Den Haag
Rode draad in de 57ste editie van Dag in de Branding is de muziek van Martijn Padding (1956).