Triple bill: Je ne tomberai pas, Impasse, Zwanenzang
20.30 Korzo Studio + Club
Event is already over!
| | |
| --- | --- |
| Je ne tomberai pas | Martijn Schrier |
| Impasse | Hali Neto, Gerben de Jong |
| Zwanenzang | Martijn Schrier & Sofie de Klerk |
Sparkling, unpolished, magic. Tonight you will experience exciting work by the latest generation of graduates from the mime department in Amsterdam. The mime department trains strong-willed makers and performers. Martijn Schrier created a solo about dance phenomena Anna Pavlova. According to Martijn, 'a woman who was capable of transforming into anything she chose: a flower, a swan, a dragonfly'.
Impasse is a tragicomic, physical performance by the mime duo Lés Irmãos. Two people briefly sit at a table, staring into space. Things did not go as planned. The silence is broken by an impatient finger tapping on the tabletop…
Zwanenzang is 'a sneaky concert' by Martijn Schrier and Sofie de Klerk. A flute, an accordion, and the body as a wind instrument. An urge to a constant connection with the moment, with each other, and with you. A desire to be together. Breathing.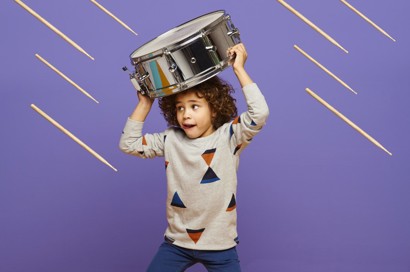 Korzo in Den Haag
Festivals & series
Jong Korzo
Jochem Stavenuiter, Oorkaan & Percossa
How does the day's tempo sound? Was it slower yesterday, or faster? In Sticks, you will discover, together with the virtuoso percussionists, the rhythm of everyday things, occurrences, and feelings.
Mimecollectief Vege Lijf
Mime collective Vege Lijf came into being last year during Luuk Weers' and Hali Neto's graduation year at the mime department in Amsterdam. Primordial is an ode to the body that encourages you to watch.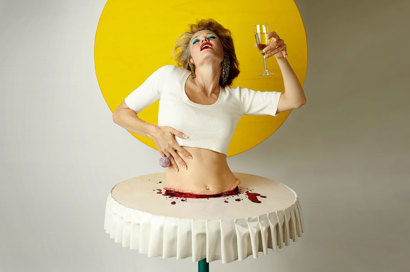 tgECHO, Veenfabriek
The performances of tgECHO as well as those of Veenfabriek have as a central theme man's messy search for a way to live in a malleable world. Together they created the performance Club Catharsis about a woman who goes in search of a new significance in her life. Can the purpose of life be found in catharsis by pain and suffering?