| | |
| --- | --- |
| Concept & choreography | Sabine Molenaar |
| Production | Sandman |
| Part of | We Are Public |
In troubled times it feels reassuring to be able to say that we have solid ground under our feet. When you lose that ground from under your feet, the self-image gets out of balance. In Transmute, familiar soil suddenly turns into quicksand and we slowly sink into an unknown world. Choreographer Sabine Molenaar and her four wonderful dancers deconstruct the reality we experience. She peels off the layers and adds her dream universe as an extra truth. Time, space and role seem interchangeable. Between dream and quicksand even authenticity seems fluid.
With the support of: Performing Arts Fund NL - Nieuwe Makers Regeling, ccBe, De Warande, C-Takt. This initiative was made possible by Grensverleggers, an arrangement to support cultural collaborations between parties in Flanders, the Province of Noord-Brabant, the Province of Limburg and the Province of Zeeland. Sandman/Sabine Molenaar works in a collaboration with DansBrabant & Kosmonaut.
Credits
Concept & choreography
Sabine Molenaar
Dancers
Marcia Liu, Lisa Bless, Janosch Horn, Joséphine Terme
Scenography & ligth design
Amber Vandenhoeck
Animatronix
Gertjan Biasino
Costume
Joke Van de Casteele
Trailer en photos
Britt Guns
Stage photography
William van der Voort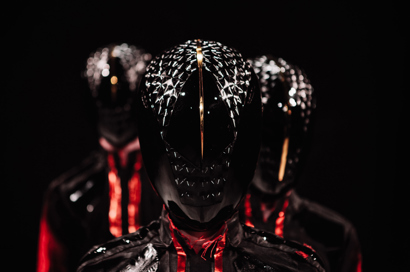 i
Première
Cancelled
Maciej Kuźmiński, M7 Production by Aleksandra Machnik & Maciej Kuźmiński Company , Šeiko Dance Company
i is een visionair en symbolisch werk op de grens van danstheater en beeldende kunst.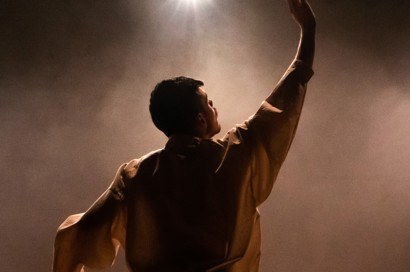 Rutkay Özpinar, Ryan Djojokarso, Antonin Rioche, Wubkje Kuindersma
Here to move you @home. Dat is ons vertrekpunt tijdens deze onzekere tijden. We brengen Korzo bij jou in de woonkamer tijdens de #FridayDanceDay.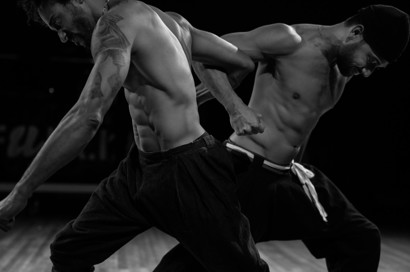 Doe mee
Korzo in Den Haag
Jong Korzo
We starten de week goed met iedere week een nieuwe class in een urban dansstijl.
09.00 - 09.30
bij jou thuis