| | |
| --- | --- |
| Winter guest | Ariana Schluter |
| Duration | 60 min |
A musical pilgrimage with Ariane Schluter
After successful editions with Arthur Japin (2017), Anna Enquist (2018), and Glenn Helberg (2019), Silbersee invites top actress Ariane Schluter as the new winter guest for an evening where singing, piano, Ud, and text come together in a meditative concert about hope and despair, doubt and consolation. 
Rimbaud's famous poem The Drunken Boat, the only remaining sermon by painter Vincent van Gogh, Hokusai's famous image The Great Wave off Kanagawa and other iconic sea pictures form the point of departure for a winter's evening. Together wth actress Ariane Schluter, we try to get a grip on recent and current events.
For this edition, Silbersee challenged pianist and composter Martin Fondse to compose a new winter oratorio, inspired by compositions by Arvo Pärt and the work of Claude Debussy. The libretto was written by writers Joachim Robbrecht and Artun Alaska Arasil.
Credits
Concept and musical direction
Romain Bisschoff
Libretto
Joachim Robbrecht en Artun Alaska Arasli
Composition
Martin Fondse
Winter guest
Ariana Schluter
Perfomers
Ariane Schluter, Martin Fondse, Raphaela Danksagmüller, Jawa Manla
Light design
Jeroen Smith
Light technician
Arne Haijtink
Sound technician
Wouter Snoei
Supported by
LiraFonds and Performing Arts Fund NL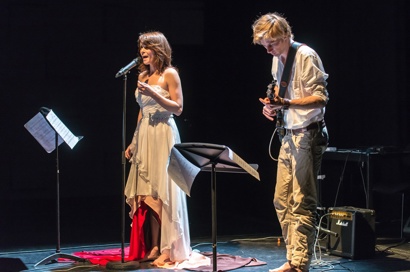 Koninklijk Conservatorium
Het Koninklijk Conservatorium maakt samen met Korzo het podium vrij voor talentvolle studenten Compositie die deze toonaangevende muziekopleiding rijk is. Tijdens deze door de studenten zelf geprogrammeerde avonden vertolken studenten Compositie en studenten van de instrumentale afdelingen hun vers geschreven werken.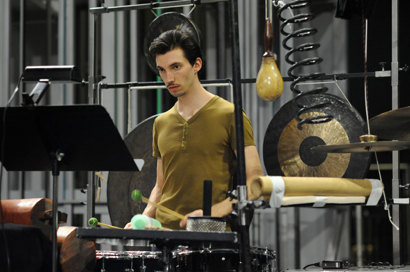 Slagwerk Den Haag, het Koninklijk Conservatorium en Korzo hebben een serie onderzoeksprojecten opgezet waarin samenwerken en vernieuwing centraal staat.
19.30 - 20.30
Korzo Studio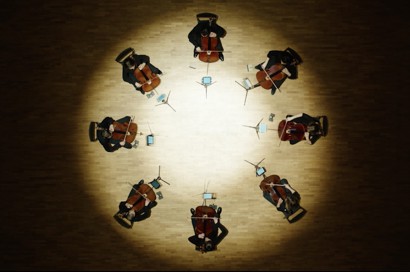 Dunja Jocic | Michael Gordon, Bird Productions, Cello Octet Amsterdam and Grand Theatre Groningen
Een visueel dansconcert van Cello Octet Amsterdam en Dunja Jocic geïnspireerd op de compositie 8 van New Yorkse componist Michael Gordon.