After graduation, Benjamin 'Monki' Kuitenbrouwer made a great impression with the way he combines circus, theatre, and live music into an intimate, nostalgic experience. His second solo, Static, is a cross between a performance and an evening of hanging out in a boy's room. Surrounded by vinyl singles, Gameboys, and tall tales about the past, Monki shares his view of the world openly and with humour.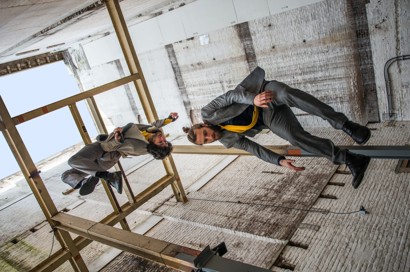 Korzo in Den Haag
Jong Korzo
Pia Meuthen, Panama Pictures
People, stuff, moments, ideals. We lose them, we all do. Memories are unreliable, moreover, they can even transform. Requiem for Lost Things is about loss and the mysterious logic of memory. er.