Sonatinas 4 Feet
Different times Different locations
Sold out!
| | |
| --- | --- |
| Maker | Fractal Collective |
| Production | Duda Paiva Company i.c.w. Korzo |
| Choreography | Fractal Collective |
Opening CaDance: Sculptures in movement with breakdance and magical puppet play
Duda Paiva worked for years at Korzo on his magical, visual performances with puppets and dance. For his latest performance, he entered into an exciting collaboration with creatives from the latest generation of Korzo artists: the breakdance collective Fractal Collective.
Together they sought inspiration in the work of Alair Gomes. Using his telephoto lens as a weapon and driven by desire and curiosity, the Brazilian photographer created perfect photos of the male body. Gomes did not believe in the unique image: he managed to create a sense of movement with series of consecutive images. He called these series 'Sonatinas'.
In Sonatinas 4 Feet, Gomes' work comes to life with a combination of magical foam rubber puppets and acrobatic dance. And this with photographic elements such as focus, perspective and rhythm as a basis.
Tip
Experience the opening of CaDance online with a short documentary of and by Fractal Collective about the creation proces of the piece. Be aware that the performance will not be broadcasted. If you would like to see the piece, we invite you to come on Friday 29 January in Theater aan het Spui.
Credits
Concept
Duda Paiva and Fractal Dance Collective
Choreography
Fractal Dance Collective
Music
Wilco Alkema & Zino Ainsley Schat
Puppets
Duda Paiva Atelier
Advising curator of photography
Eder Chiodetto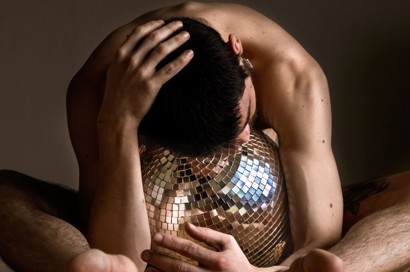 Korzo Online
Festivals & series
Antonin Rioche | Korzo & Nederlands Dans Theater
In Glitter lokt het sterrendom en zet dit in schril contract tot de realiteit. In een flirt met tragische burlesk worden we meegenomen naar dat wat we allemaal herkennen: de illusie van grootsheid die iedereen in zich draagt.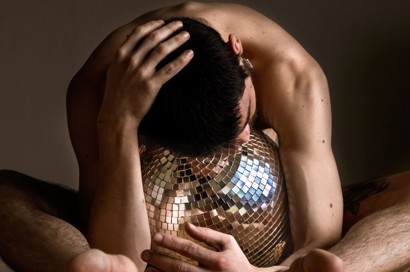 Korzo Online
Festivals & series
Antonin Rioche | Korzo & Nederlands Dans Theater
Glitter is een gechoreografeerde compositie over liefde, roem en erkenning. Het lonkt naar onze kindertijd waarin alles mogelijk lijkt en dromen nog niet vervaagd zijn.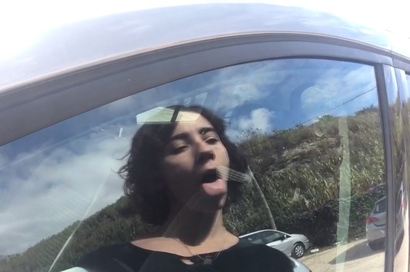 Korzo Online
Festivals & series
Marina Mascarell | Livestream premier of a new (dance) road movie
De film Bird Dog is een performance in de vorm van een ritueel, waarbij het visuele medium van een eendimensionaal communicatiemiddel transformeert in een middel dat gemeenschapszin genereert.