Rewire x Korzo #19
Different times Korzo Zaal
Cancelled
Sosena Gebre Eyesus and Haron & Anne Veinberg
Together with the international festival for adventurous music Rewire, Korzo immerses you four times a year in the contemporary music scene. We stage a series of dynamic Rewire x Korzo evenings and in the spring our theatre is taken over by the Rewire Festival. From ambient, to contemporary classical, electronic and performance art; Rewire x Korzo is a joy for every adventurous music lover.
On 4 December the line-up consists of Sosena Gebre Eyesus and Haron & Anne Veinberg.
Sosena Gebre Eyesus
Sosena Gebre Eyesus is an Ethiopian artist whose soulful, life-affirming incantations are guided by the gentle strums of her Begena, otherwise known as King David's Harp. One of the world's oldest and most beguiling instruments, the Harp of David has been employed as a soother of evil and disturbed spirits since ancient times, and has long been the central instrument used to accompany Ethiopian Orthodox hymns. Sosena Gebre Eyesus, is one of its most captivating practitioners, playing the instrument in an utterly entrancing manner as she softly sings songs of devotional reflection. After her captivating performance at Rewire 2019 we're excited to welcome her back to The Hague.
Haron & Anne Veinberg
Since his mesmerising breakout debut album Wandelaar, released on Dutch label Queeste in 2018, Haron has continued to solidify his reputation as one of the Netherlands' most exciting producers. During Rewire x Korzo, he will perform alongside classically trained pianist Anne Veinberg, as they explore the blissful sound world of Haron's album Wandelaar, with Haron generating atmospheric electronic soundscapes whilst Veinberg plays piano. An active soloist, improviser, chamber and large ensemble player, Veinberg frequently collaborates with electronic composers, such as at Rewire 2019 where she previously performed with Haron.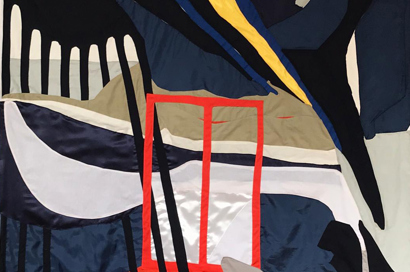 Festivals & series
Korzo in Den Haag
Zois Loumakis Brisa Fumero Gonzáles en Mári Mákó
Een concertreeks waarmee we de nieuwe generatie Haagse muzikanten aar Korzo brengen!