Rewire x Korzo #18 @ Paard
| | |
| --- | --- |
| Line-up | Kali Malone, Greetje Bijma & Oceanic, Mark IJzerman & Sébastien Robert |
| Part of | Rewire x Korzo |
Important announcement
Following the announcement by the Dutch health authorities last week of new Covid-19 restrictions, the 18th edition of Rewire x Korzo on 30 October will go ahead with some very important and necessary changes. Please read these updates carefully below.
Kali Malone, our only international guest, will unfortunately not be able to perform on 30 October- meaning the line-up becomes a double bill with Greetje Bijma & Oceanic and Mark IJzerman & Sebastien Robert still set to join us. Regarding capacity, we have to scale down this event to a maximum of 30 people, so we will present this concert twice with two different time slots, meaning we can host a maximum of 60 people over the two shows. The event will still take place at PAARD, with the first time slot beginning at 19:30, followed by the second time slot at 21:45.
Sadly this means that we need to cancel some of the tickets already purchased for this event. If you have a ticket for this show, we will email you personally today with more information. If you have any questions regarding tickets you can also contact Korzo directly at info@korzo.nl.
Time schedule
| | |
| --- | --- |
| SHIFT 1 |   |
| Grote Zaal @ PAARD |   |
| 19.30 - 20.00 | Mark IJzerman & Sebastien Robert |
| 20.05 - 20.45 | Greetje Bijma & Oceanic  |
|   |   |
| SHIFT 2 |   |
| Grote zaal @ PAARD |   |
| 21.45-22.15 | Mark IJzerman & Sebastien Robert  |
| 22.20-23.00 | Greetje Bijma & Oceanic |
Line up
Dutch collaborators Greetje Bijma & Oceanic. Through a chance encounter with yeyeh records founder Pieter Jansen, the award-winning Friesian free-jazz vocalist Greetje Bijma wound up in the studio with rising star in the Dutch electronic underground Oceanic, known for his ambient and leftfield techno releases on labels such as BAKK and Nous'klaer Audio. This culminated in their new LP Swallow A Party which was released on yeyeh records earlier in September.
Finally Mark IJzerman & Sébastien Robert will present their exciting audiovisual collaboration, As Above, So Below, exploring the changing landscape of La Araucanía region in south-central Chile through live visuals and sound.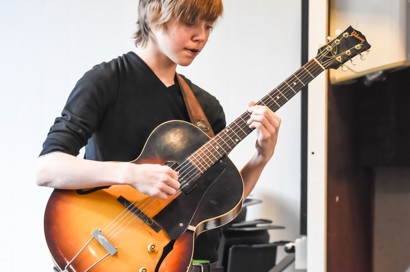 Jong Korzo
Korzo in Den Haag
Jazzers en slagwerkers uit de 'School voor Jong Talent' van het Koninklijk Conservatorium presenteren zichzelf aan een jong publiek.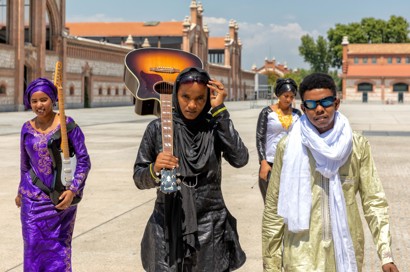 Hypnotiserende gitaarrifjes, bedwelmende meerstemmige zang en een voortbewegend ritme is de Toearegmuziek van Les Filles. Volledig van deze tijd!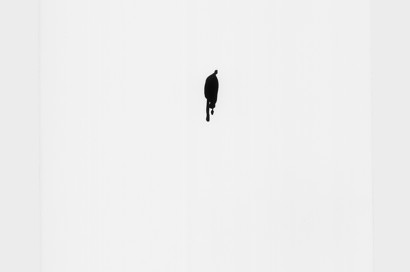 Via Berlin & Cello Octet Amsterdam, Dagmar Slagmolen, Pim Veulings
Van droomlandschap naar een intiem muzikaal levensconcert van acht cellisten en een danser, een totaalervaring die ons van eenzaamheid naar verbinding brengt.