Equal parts doom prophecy, howl of remorse, and stoic resignation, Oscar Bettison's Presence of Absence is a penetrating work for voice and ensemble. His intense and colourful sounds are brought to reflect on Western Civilisation as builder and destroyer of cities. Weaving together contemporary and ancient texts to evoke the culture's ruins, the work observes civilisation through the gauze of what remains and sees how yesterday's lessons are both eerily ignored and devastatingly excised.
Bettison's music is performed together with the film Homo Sapiens by the award-winning documentarist Nikolaus Geyrhalter. Homo Sapiens is a film about the finiteness and fragility of human existence and the end of the industrial age, and what it means to be a human being. It is an ode to humanity as seen from a possible future scenario.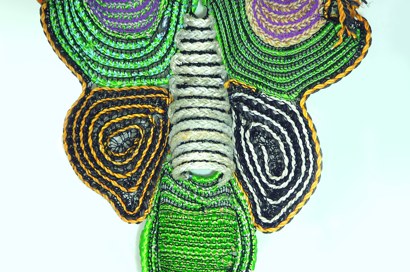 AMKA, Mári Mákó, Lise Morrison, Zois Loumakis, James Alexandropoulos-McEwan and Lise Morrison
A selection of new music unearthed from the city's fringes blossoming in and around the Hague's underbelly, hosted by Korzo and curated by The Hague based composer/performers James Alexandropoulos-McEwan and Lise Morrison.
20.15 - 21.45
Korzo Studio