Oorlogsvrouwen
Different times Korzo Zaal
Event in the past.
| | |
| --- | --- |
| Performance | Karina Holla |
| Please note! | Language = Dutch |
| Duration | 75 min |
War stories of young Russian women in 1941
Karin Holla created a performance based on the book The Unwomanly face of War by Svetlana Alexijevitsj, winner of the 2015 Nobel Prize for Literature. Oorlogsvrouwen tells the stories of young Russian women who in 1941 went to war to fight against Hitler. They were mechanics, soldiers of anti-aircraft missiles, they threw bombs, piloted fighter planes, were taken prisoner and tortured. And yet they remained women. In four years of war they could do anything, dared everything. At first they were mocked and laughed at because they were women: look at you with your thin arms! They got medals, but after the war they are not allowed to speak of their experiences. Only the men's stories of heroism may be heard.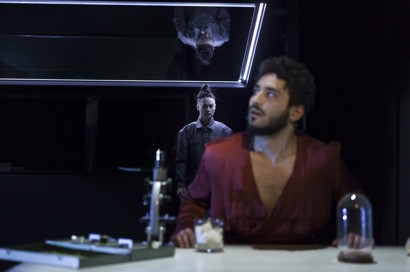 Een beeldende theatervoorstelling waarin elke bezoeker een koptelefoon draagt en wordt meegenomen in een auditieve trip naar een wereld zonder slaap.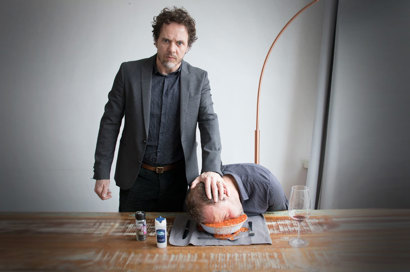 Korzo in Den Haag
Jong Korzo
Bambie
Non-stop conflict in Bambie-stijl. Een fysiek spektakel vol absurde uitvergrotingen van herkenbaar gedrag, slapstickgevechten en een poëtische verbeelding van krachten.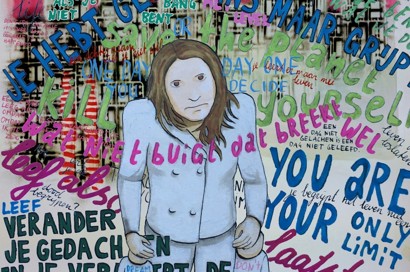 Toen Anna 11 jaar was overleed haar moeder. Nu ze zelf moeder is komt het moment in zicht dat zij ouder zal zijn dan haar eigen moeder ooit geworden is. Hoog tijd voor een ode aan haar, aan het moederschap. Een ode aan het leven. En daarmee een ultieme afrekening met de dood.