Oorlogsvrouwen
21.00 - 22.15 Korzo Studio
€ 7.00 - € 15.00 Per ticket
Buy tickets
War stories of young Russian women in 1941
Karin Holla created a performance based on the book The Unwomanly face of War by Svetlana Alexijevitsj, winner of the 2015 Nobel Prize for Literature. Oorlogsvrouwen tells the stories of young Russian women who in 1941 went to war to fight against Hitler. They were mechanics, soldiers of anti-aircraft missiles, they threw bombs, piloted fighter planes, were taken prisoner and tortured. And yet they remained women. In four years of war they could do anything, dared everything. At first they were mocked and laughed at because they were women: look at you with your thin arms! They got medals, but after the war they are not allowed to speak of their experiences. Only the men's stories of heroism may be heard.
20.00 - 21.00
Theater Kikker, Utrecht
20.30 - 21.30
Theater Ins Blau, Leiden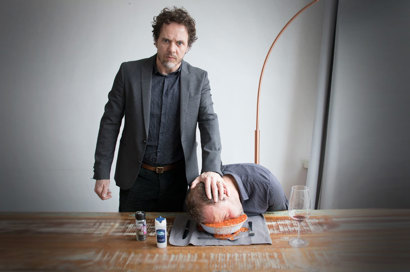 Korzo in Den Haag
Jong Korzo
Bambie
Anyone who bursts out in anger must explain and excuse themselves afterwards. Anger is a guest who is welcome only under very strict conditions. In Bambie 20, anger is liberated from these strict conditions and explored.