Ons Wereldrijk (Our World Empire)
| | |
| --- | --- |
| Company | Hotel Modern |
| Composer | Arthur Sauer |
| Duration | 60 min |
Hotel Modern shows the colonial history of the Netherlands in Indonesia with ingenious animation and puppetry.
A gigantic mock-up of Indonesia fills the stage that is inhabited by hundreds of dolls about eight centimeters high. The players roam with mini cameras through jungles and rice paddies, past temples, villages, and mosques. The images are projected onto a large screen, bringing the island and its inhabitants to life. The story begins in the 17th century. We see Javanese princesses perform age-old court dances, and markets where cloves, nutmeg, and pepper are sold. We follow the trail of the enterprising Dutch who arrive at the islands with mighty sailing ships in search of valuable spices. To secure their commerce, they take strong mercenaries along and manage to take over more and more islands. We see how cannons roar, ships sink, villages go up in smoke, and how princes not only sell their spices to the Dutch, but also their souls.
Credits
Concept, creators & play
Herman Helle, Arlène Hoornweg and Pauline Kalker
Stage photography
Bas Czerwinski, Pauline Kalker
Indonesian voice
Ida Ayu Maha Dewi
Decor assistants
Marsha Agerbeek, Heleen Wiemer, Kirsten Hutschemakers, Simon Schrikker, Juliet Campfens, Mark Hosking, Joost ten Hagen
Technicians
Edwin van Steenbergen, Bas Standaar, Ruud Lamers, André Goos
Subsidy
Fonds Podiumkunsten, Gemeente Rotterdam
Help with research
Prof. Dr. Henk Schulte Noordholt, Tristan Mostert MPhil en Dr. Alicia Schrikker (Universiteit Leiden), Marjolein van Pagee MA, Irwan Ahmett, Bart Westenbroek, Dr. Tom van den Berge, Simon Kemper e.a.
Special thanks
Toon Agerbeek, Anne-Ruth Wertheim, Steve Elbers, Maureen de Jong, Dave Schwab en Albert Kokosky Deforchaux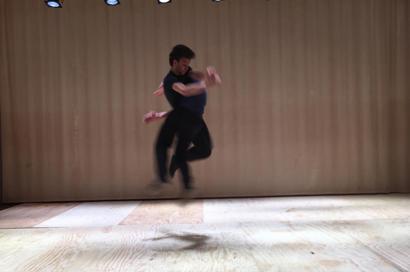 Rauwe, fysieke tour de force over gemis, alleen zijn en zoeken naar houvast.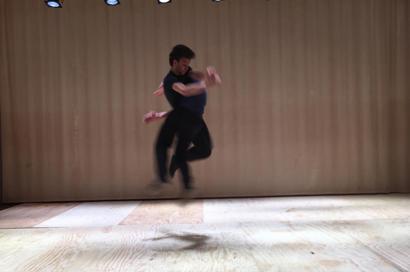 Rauwe, fysieke tour de force over gemis, alleen zijn en zoeken naar houvast.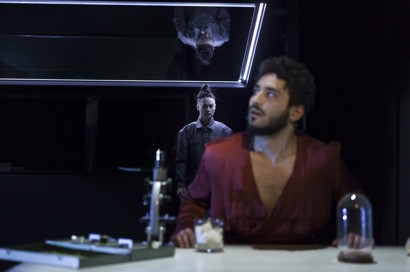 Een beeldende theatervoorstelling waarin elke bezoeker een koptelefoon draagt en wordt meegenomen in een auditieve trip naar een wereld zonder slaap.