Acoustic music from Wassoulou, Mali
Rhythmic and tranquil, almost meditative; that describes the acoustic music that carries the powerful voice of Nahawa Doumbia. After the West African singer was discovered in the eighties', she went on to a successful career with her husband, guitarist N'Gou Bagayoko, which spanned decades. She recorded modern and traditional music from Wassoulou – the area where Oumou Sangaré comes from. Nahawa has not appeared in public for quite sometime until the label Awesome Tapes From Africa discovered one of her very first cassettes and re-released it. Since then her penetrating voice can be heard again on the international stage. Join our Facebook event.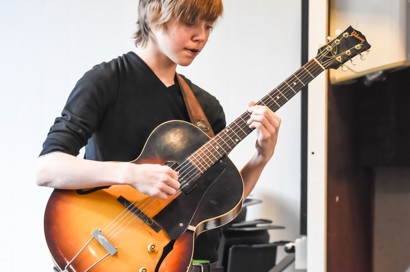 Jong Korzo
Korzo in Den Haag
Doe mee
Just like Jong Korzo, Jong KC is committed to the artistic development of young talents. Jazzers and percussionists from the "School for Young Talent" of the Royal Conservatoire present themselves to a young audience.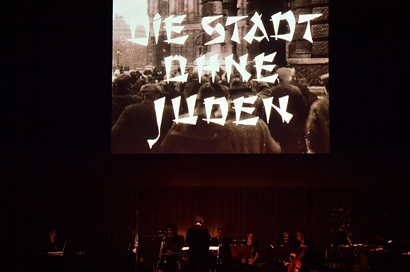 Ensemble Klang
De expressionistic film Die Stadt ohne Juden from 1924 was considered lost for many years, until a copy was found in 2015 at a flea market in Paris. The film about the advent of fascism is uncomfortably topical these days. The celebrated Austrian composer Olga Neuwirth wrote a new soundtrack for the movie that will be played live with the screening of the movie.