Moving Futures Festival - day 1
| | |
| --- | --- |
| Choreography | Anton Van Der Sluis, Arnhemse Meisjes, Sigrid Stigsdatter Mathiassen |
| Production | Dansmakers Amsterdam, Dansateliers, DansBrabant, Random Collision and De Nieuwe Oost. |
See how a headstrong generation of dance artists effortlessly stretches the limits of dance. The traveling Moving Futures Festival descends on The Hague for the second time. Make acquaintance with a new generation of dance artists from various dance houses in the Netherlands. An early preview.
See Me Notice You – Arnhemse Meisjes
At 19:30h the program starts in the foyer, where dance collective The Arnhemse Meisjes will perform See Me Notice You. In a society that is 24/7 online and accessible they try to find a connection through music and dance. Slightly uncomfortable, yet lighthearted and heartwarming.
Mind the Body – Anton van der Sluis
At 20:00h the program continues in the Grote Zaal with the playful and humorous solo Mind the Body by mime performer Anton van der Sluis, about the separation and the connection between the head and the body. What is a body without a head to control it?
Cold Hawaii – Sigrid Stigsdatter Matthiassen
At 21:00h Cold Hawaii is on show in the Grote Zaal. Choreographer and performer Sigrid Stigsdatter Matthiassen layers text, movement and sound and aims to find the places where they cross and meet. How do they become the same and yet again different? Weaving in and out of each other, it becomes a bodyscape, sending out vibrations form a broken heart, seeking pleasure and pause.
Credits
Stage photography
Matilde Soes Rasmussen, Joshua Walter, Marcel Krijgsman en Hans van Buuren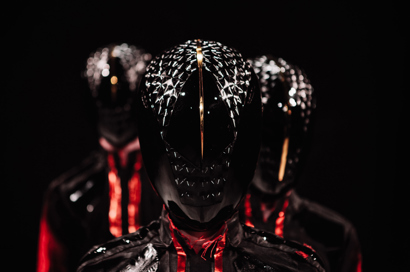 i
Première
Cancelled
Maciej Kuźmiński, M7 Production by Aleksandra Machnik & Maciej Kuźmiński Company , Šeiko Dance Company
i is een visionair en symbolisch werk op de grens van danstheater en beeldende kunst.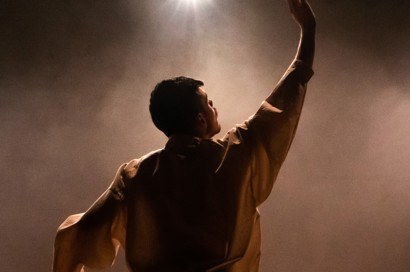 Rutkay Özpinar, Ryan Djojokarso, Antonin Rioche, Wubkje Kuindersma
Here to move you @home. Dat is ons vertrekpunt tijdens deze onzekere tijden. We brengen Korzo bij jou in de woonkamer tijdens de #FridayDanceDay.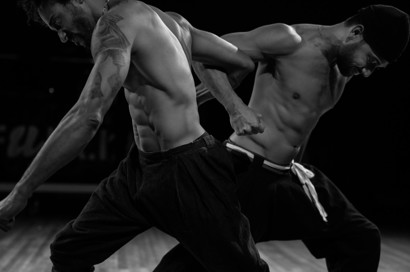 Doe mee
Korzo in Den Haag
Jong Korzo
We starten de week goed met iedere week een nieuwe class in een urban dansstijl.
09.00 - 09.30
bij jou thuis