CaDance Festival: Livestream De Panter
Livestream premiere of thrilling 'danse-noire'
Prize winning choreographer Dunja Jocic is back at CaDance with a thrilling 'danse-noire' about the vulnerable individual in a technology-dominated society. In her capricious, electric dance language, she tells the story of a man that becomes entangled in the technological features of his ultra-modern apartment.
A man moves into a new apartment in a hypermodern residential tower. His apartment is equipped with the latest technology to make his life more efficient and thus more pleasant. Entering his new apartment is like entering a new body in which he can do things that were previously unthinkable. However, his existence in the throes of technology is beginning to imperceptibly alienate him from himself. He wanders in the diffuse area between himself and the technology that surrounds him. He notices that the other tenants in the building bear a striking resemblance to him. He soon feels like he is being watched from the shadows of his apartment, as if a panther is lurking in the dark. In a desperate last attempt to find life, the man tries to escape his estrangement and oppression.
Film maker, set designer and dramaturge Marinus Groothof directs the livestream of De Panter. Afterwards, Dunja Jocic joins us in the media café for an aftertalk.
Credits
Choreography/Direction
Dunja Jocic
Dance
Simon Bus, Lukas Karvelis, Ornella Dufay-Miralles (stage)
Dramaturgy
Marinus Groothof
Light design
Pavla Beranova
Stage photography
Marinus Groothof
Costume design
Maartje Prins
Produced by
Bird Productions in collaboration with Korzo
Supported by
Performing Arts Fund NL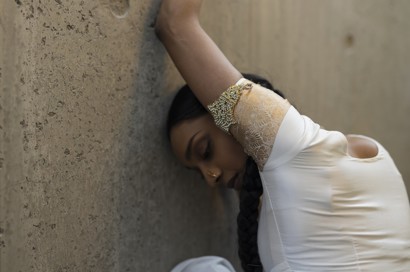 Korzo Online
Festivals & series
| Korzo, Leo Spreksel
Hedendaagse double-bill van Bharatanatyamdanseres Poernima Gobardhan.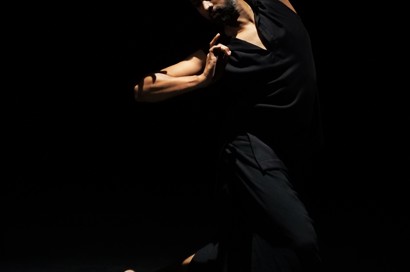 Korzo Online
Festivals & series
Sooraj Subramaniam, Maghenta
Een gevarieerde triple bill waarin het publiek kan genieten van Sooraj's veelzijdige fysicaliteit en expressie in een programma met hedendaags werk en klassieke Odissi.
20.00 - 20.44
Korzo Studio X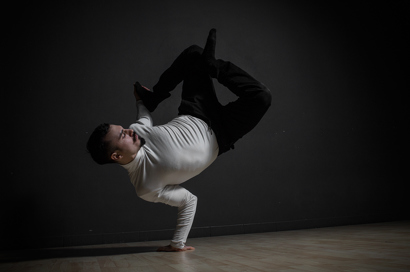 Korzo Online
Festivals & series
Kalpana Raghuraman, Kalpanarts
Dans en live muziek ontmoeten elkaar in dynamische double-bill van Kalpana Raghuraman.