Korzo @ NITE Hotel
Different times NITE Hotel
Event in the past.
Exploring new grounds
Korzo is staying at the NITE Hotel! Hotel owners Noord Nederlands Toneel and Club Guy & Roni have invited Korzo to go on a journey of discovery. In the virtual lobby, bar, hotel rooms and theatre room, we investigate how to create and experience art in the online world in which there is still much to discover. During our stay we will talk to each other, enjoy dance and wander through the corridor past the hotel rooms, in which Korzo makers and programmers show their work. Are you coming with us?
Live program
In het weekend van vrijdag 26 t/m zondag 28 juni zijn er live performances, gesprekken en classes te volgen. Het live programma vindt plaats in het theater van het NITE Hotel. Zie het programma hieronder.
During the weekend of Friday 26 till Sunday 28 June there will be live performances, panel talks and classes. The live program is held in the theatre of NITE Hotel. View the program below.
Friday 26 June
20.15

Opening progam:

Poetic column Babs Gons
Gemma Jelier and Guy Weizman talk about the arts in times of the corona measures

20.30 - 21.15

Q4: Quantified - Sarada Sarita
Live broadcast

21.15 - 21.30

intermission

21.30 - 22.00

Q&A with Sarada Sarita
led by Guy Weizman

22.00 - 23.30
Zoom party with beats by DJ Lucas Benjamin
Saturday 27 June
 
12.30 - 12.35

Welcome

12.35 - 13.20

Dance Class - Fractal Collective
with Zino Schat & Robert-Thomas Villedieu

15.00 - 16.30

Panel I: Artist well-being: practicing self-care and balance
Moderator: Derrick Brown
Guests: Zino Schat (Fractal Collective), Deborah Cameron (By DeeDee), Brendon Koolen (sports psychologist), Anandi Felter-Van Loon (medical expert)

We are slowly emerging from our time in lockdown, it was an unusual time and we do not know how long the situation will stay this way. What are the experiences of artists? For performers, thier bodies are their instruments. How did their experience this time and how did they remain mentally and physically fit? Now that the measures are slowly getting loosened, artists can start preparing performances for the audiences. The creation proces starts again. What does this mean and will they prepare? 

20.30 - 20.40

Sugar Coated - Junadry Leocaria
Live performance

20.40 - 21.10

Q&A met Junadry Leocaria
led by Guy Weizman

21.15 - 21.25

HYBRID - Korzo x Beelden aan Zee x studio Gerrit Schreurs
movie with Rutkay Özpinar and Antonin Rioche

21.25 - 22.25
Relax TV
Sunday 28 June
 
10.30 - 10.38 

Online morning walk with Junadry Leocaria

10.38 - 11.08

Dance Class by Rutkay Özpinar

12.00 - 12.30

A Live by Tomoko Mukaiyama
from Muziekgebouw aan 't IJ

15.00 - 16.30

Panel II: Exploring new grounds in times of turmoil
Moderator: Richard Kofi
Guests: Sheree Lenting, Munganyende Hélène Christelle, Patrick Marin, e.a.

Welke invloed heeft de actualiteit op jonge makers: Covid-19, klimaat, racisme, politiek. Hoe verhouden zij zich hier toe in hun werk? Welke presentatievormen kiezen ze, is hun kijk hierop veranderd? Kunnen zij nog internationaal blijven opereren? Welke rol kunnen bestaande kunstinstellingen nemen om de kunstenaars te ondersteunen, waar liggen de behoefte en past het huidige systeem van subsidies hier nog wel bij?

 

What is the influence does topicality have on young makers: Covid-19, the climate, racism, politics. How much do they relate to this within their work? Which forms of presentation do they choose, has their view on this changed? Are they still able to operate internationally? What role can cultural organisations have to support the artists? What are the needs and does the current system of subsidies and grants still fit this?
Virtuel hotel rooms
In addition to the live program, varying virtual hotel rooms can be visited from Friday 26 June till Friday 3 July. Within these rooms we find contributions of Korzo makers, Korzo programmers and Korzo partners. While roaming through the virtual hotel, you can find, for example, rooms by choreographers Antonin Rioche, Astrid Boons, Rutkay Özpinar, Michael Zandl, Crosstown and more!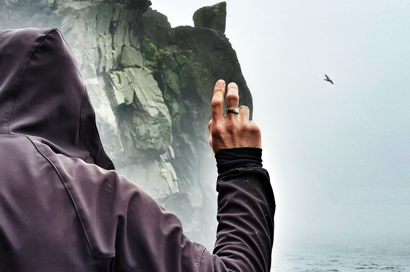 Samir Calixto | Korzo, Scenario Pubblico
SEEKER※SOLO wordt een van de meest intieme en persoonlijke voorstelling van Samir Calixto tot nu toe.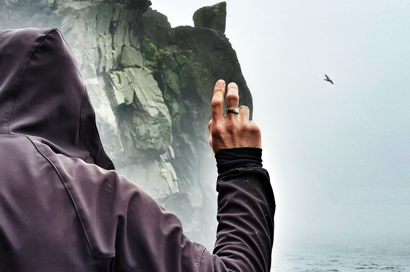 Samir Calixto | Korzo, Scenario Pubblico
SEEKER※SOLO wordt een van de meest intieme en persoonlijke voorstelling van Samir Calixto tot nu toe.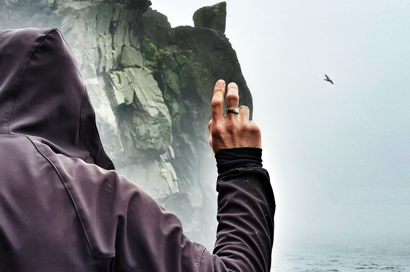 Samir Calixto | Korzo, Scenario Pubblico
SEEKER※SOLO wordt een van de meest intieme en persoonlijke voorstelling van Samir Calixto tot nu toe.