| | |
| --- | --- |
| Performance | Koninklijk Conservatorium |
| Duration | 60 min |
Together with the Royal Conservatory, Korzo shines the spotlight on the talented composition students enrolled in this institute of music education. Talented students will interpret their freshly written compositions. They are supervised by composers Peter Adriaansz, Gilius van Bergeijk, Martijn Padding, Cornelis de Bondt, Diderik Wagenaar, Guus Janssen, Yannis Kyriakides en Calliope Tsoupaki. KC Lab means hours full of musical adventures: from lute to laptop, from singer to DJ. Everything that is uncommon and unexpected is business as usual at KC Lab.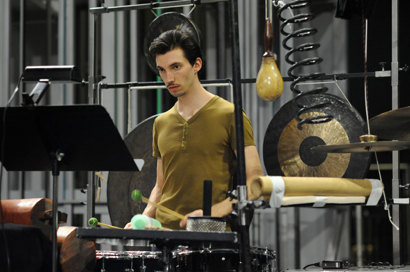 Slagwerk Den Haag, het Koninklijk Conservatorium en Korzo hebben een serie onderzoeksprojecten opgezet waarin samenwerken en vernieuwing centraal staat.
19.30 - 20.30
Korzo Studio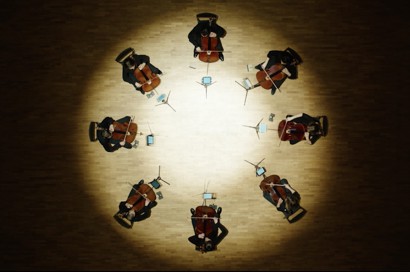 Dunja Jocic | Michael Gordon, Bird Productions, Cello Octet Amsterdam and Grand Theatre Groningen
Een visueel dansconcert van Cello Octet Amsterdam en Dunja Jocic geïnspireerd op de compositie 8 van New Yorkse componist Michael Gordon.